Aisha Tyler: Actress, Comedian, Host, Spokesperson, Writer, Podcaster... Game Character?
Released just this afternoon, a video revealing what seems to be her character's role shows the Aisha Tyler (listed as a gamer and bourbon enthusiast -- my kind of lady) we all know and love: A sarcastic comedian who doesn't waste a chance to make a poop joke, even in video games.
Aisha Tyler has been at the forefront of Ubisoft's representation for some time now, and for good reason. The multi-talented, constantly multi-tasking actress known as the voice of Lana Kane from the hit series Archer is not only a gamer, but now an actual video game character, appearing as a highlight NPC in Ubisoft's much anticipated next-gen title, Watch_Dogs. It's been known for a while that Tyler would be featured in-game, but speculation has placed her from main to secondary character.
The details of her character's origins are still quite vague, but this much is clear: Aisha Tyler is in Chicago and needs your help. Released just this afternoon, a video revealing what seems to be her character's role shows the Aisha Tyler (listed as a gamer and bourbon enthusiast -- my kind of lady) we all know and love: A sarcastic comedian who doesn't waste a chance to make a poop joke, even in video games.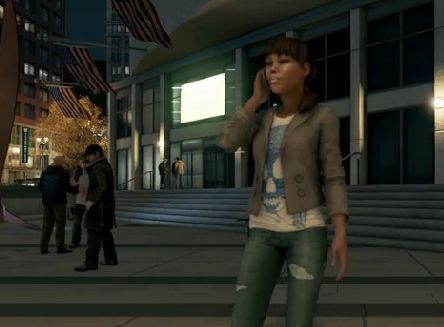 As Aiden follows her, she is shown walking through the city on her cell phone, discussing a new data pill that keeps a user's keys stocked inside of their bodies (figure-activated locks?). Without warning, Tyler is then apparently hit by a truck while crossing the street, which one can assume is either the danger that she was in, or Tyler's own mistake.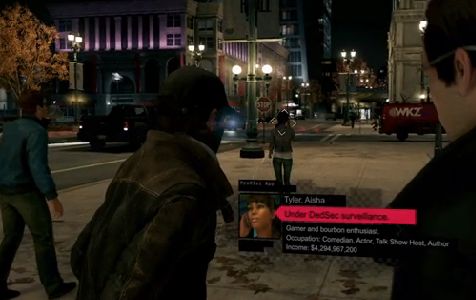 Tyler hosted this year's E3 conference for Microsoft, has recently written and published her new book, Self-Inflicted Wounds: Heartwarming Tales of Epic Humiliation, hosts the new season of Who's Line is it Anyway?, and somehow, in-between all of her work, manages to log in and get her game on often enough to speak with extensive knowledge on video games. With any luck, the NPC version of the actress has more of a role in the story, though one can be sure that being hit by a truck in a video game is a higher accomplishment than most of us have reached.
Published Jul. 30th 2013