Amazing Spider-Man 2 Will Not Be Swinging Onto Xbox One
The movie tie-in to the upcoming Amazing Spider-Man 2 flick may not be ported over to the Xbox One console for unknown reasons.
UPDATE: Spiderman is indeed heading to Xbox One, digitally now and physical copy supposedly on July 1st. The original story is as follows:
Spidey's latest web-slinging adventure may not arrive on Microsoft's new-gen console, it seems.
The whole debacle originated when creator Activision disclosed to the UK trade site MCV some pretty bleak news for Xbox One owners interested in Spider-Man action.
"We want to inform you that we are revising our release plans for Amazing Spider-Man 2 on Xbox One. When and whether ASM2 is released on Xbox One is TBD." The company proclaimed.
This statement was in response to EB Games cancelling preorders in Australia. The matter only escalated when NeoGAF users had spotted a removal of the version of the title on Activision's official site.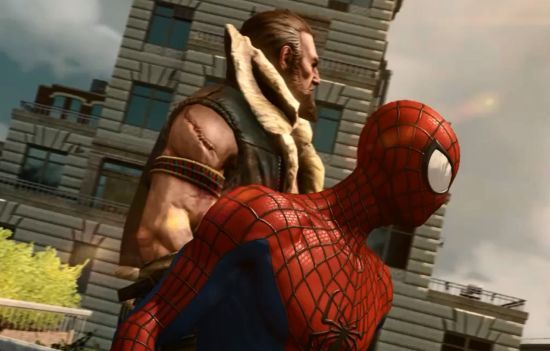 It is peculiar and worth mentioning that under the free roam feature of the game, the Xbox One trademark can still be seen, although most likely being a mistake due to the recent events that have transpired.
Fast-forwarding until recently, a spokesperson from Activision addressed the utter confusion of these events in motion regarding a release of the game onto Microsoft's system.
"We are working with Microsoft in an effort to release The Amazing Spider-Man 2 video game on Xbox One. Currently, the game will be available on PlayStation 4, PlayStation 3, Xbox 360, Nintendo Wii U, Nintendo 3DS and the PC on April 29, 2014 as previously announced." The representative foretold.
A truly remarkable series of unfortunate events for this game's appearance on the Xbox One, what are your thoughts in this odd decision to leave the ONE out of the lineup? Leave your thoughts down below.
Published Apr. 29th 2014