A Stylish Style Savvy: Trendsetters Review
A small review about the differences in Style Savvy and Style Savvy: Trendsetters. More accessories and fashion, and male clothing available.
One of my favorite games on the earlier Nintendo DS system was the original Style Savvy that let you assemble outfits for clients. I was thrilled to bits when the Style Savvy: Trendsetters came out for the 3DS bringing more fashion and accessories into view. I've always wanted to be part of the fashion business, so this game brings it to life for me. Plus, who doesn't love playing in 3D?
Why this game is fantastic
Style Savvy: Trendsetters simulates a real-life job that probably everyone has thought about before if they've seen Project Runway or any fashion related media. You can pick up a game that gives you everything you've seen or wanted, and enjoy playing it on your own time. If you think you're up for the fashion business, this game will put you to the test, at a cheaper rate than a college degree. From styling to stocking, you'll feel what it's like to be the manager of your own boutique, and understand the trials and suffering of the position.
More accessories, more clients!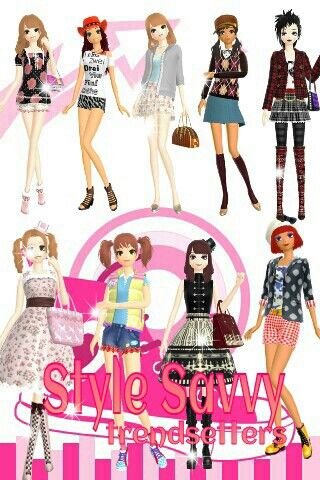 A major thing that's new within Style Savvy: Trendsetters is the accessory options that have been welcomed into the game. You can add bags and many other headwear to the clients and your own character. With this addition, it has brought an entire new brand into the Buyer's Center that's devoted entirely to purses. I must say, accessorizing is probably the best part of this new game aside from running your own business like in the original edition.
Finally, Ken dolls
Another great expansion within this game is the opportunity to dress male characters that end up going into your shop. This added many new brands into the Buyer's Center, and a whole other part of the stockroom devoted to male clothing. You're also able to make a male mannequin for the window display. I found this part to be wonderful since the earlier Style Savvy game was a bit too towards female characters. Of course, you have to unlock this male character designing by playing it for a bit, but it's way worth it!
Getting through the Contests
Just like the previous game, there are contests located at the Contest Hall. It's not as easy to get through them like the other game, as new contests will arrive as you proceed through the game. Keep in mind - you can't keep winning clothing through each contest. After you beat each contest 10 times you'll start receiving prize money instead of clothing. This is different than just playing the contest and moving forward like the other game.
Downloadable Content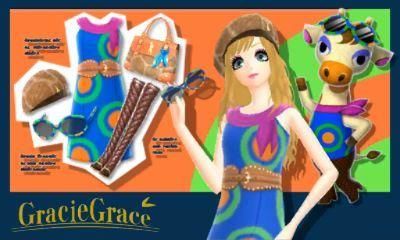 As is expected when playing a Nintendo 3DS game, you'll be able to connect to the internet and browse other people's outfits that they put up for sale or to show. This is also helpful when you have games that give you Style Savvy content, such as Animal Crossing: New Leaf. When I got the game I was alerted that I received a Gracie Grace outfit and one from Club LOL from Animal Crossing: New Leaf. Highly unexpected, but wonderful!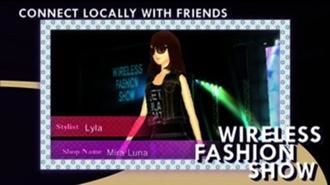 If you have a friend that also plays Style Savvy, you can play with your friend by designing an outfit for their character, and also competing in competitons against one another through local play. Don't ruin too many friendships!
Going around town and decorating
A big part available in this game that wasn't in the earlier one was the city-life. You can go to the park, downtown, furniture store, and the café. By going around you will meet different people, and have insightful conversations that bring the game to life. As well, you can decorate your apartment by purchasing furniture from the city. Another great part of the game bringing the customizations to life.
I would recommend this game to anyone who enjoys making outfits and running a business. Perfect for any tycoon lover, or someone aspiring to be a fashion designer or business owner.
Have you played any of the Style Savvy games? Comment!
Our Rating
A small review about the differences in Style Savvy and Style Savvy: Trendsetters. More accessories and fashion, and male clothing available.
Published Feb. 5th 2014