My All Time Top Fifa XI
I compile my own list of the best players I have had the privilege to play with in Fifa.
I love Fifa. Not so much this year. But that's a story for another day. I have played every Fifa that was ever released and with each one, just like each season in soccer, comes new players that become favourites.
Over these years playing Fifa I have enjoyed playing as many different players and creating some memorable moments with these players.
So I thought I would make a list and justify each player's position in My All Time Top Fifa XI.
This list is compiled not by the best overall rated player but the best in my opinion who played to - and often - above their stats in the game.
Please allow for some nostalgia.
GK:
Name: Gregory Coupet
Team: Lyon
Game: Fifa 07
Rating: 92
Why? - Coupet was an outstanding goalkeeper for Lyon in the mid 2000s and this was reflected in Fifa. During that time Lyon were one of the best in Europe with a solid team and lethal free kick taker Juninho so that made most of my friends play as Lyon. So I had many battles against Coupet and I think he's probably saved more of my shots than any other keeper. Frustrating to play against but still a joy to watch.
LB:
Name: David Alaba
Team: Bayern Munich
Game: Fifa 15
Rating: 82
Why? - David Alaba has it all as a full back in Fifa. He's fast, has great stamina to last when going up and down the wing, and he's reasonably good at defending when needed. David Alaba may not seem that highly rated with a modest 82 rating, but this is a player that plays beyond his stats and is the best left back I have played with.
CB:

Name: Fabio Cannavaro
Team: Juventus
Game: Fifa 07
Rating: 90
Why? - Cannavaro captained the Italian world cup winning side in 2006 as and picked up the World Player of the Year title (Ballon D'or) shortly after. His heroics were definitely represented in Fifa. Small Italian defender, as strong as an Ox, pacey, and surprisingly good in the air. Cannavaro was a great centre back.
CB:
Name: Alessandro Nesta
Team: AC Milan
Game: Fifa 07
Rating: 90
Why? - Nesta was Cannavaro's centre back partner in that great Italian winning side and this was also replicated in Fifa. He's very solid at the back, has great sliding tackle and is good in the air. A brilliant partner to Cannavaro, he is one of the best of all time.
RB:
Name: Phillip Lahm
Team: Bayern Munich
Game: Fifa 15
Rating: 87
Why? - Lahm, despite being labelled as a CDM in Fifa 15 is still your best bet for a cracking right back. He has great speed and is surprisingly sturdy for a man of his size. He can play a decent ball and contribute in attack and is always quick in getting back to defend.
CDM:
Name: Yaya Toure
Team: Manchester City
Game: Fifa 14
Rating: 86
Why? - Yaya Toure is a great player to have in your midfield. Great at closing down and muscling people off the ball, he's also fantastic at playing a pass and joining the attack. Overall, he's just great and a solid choice.


LW: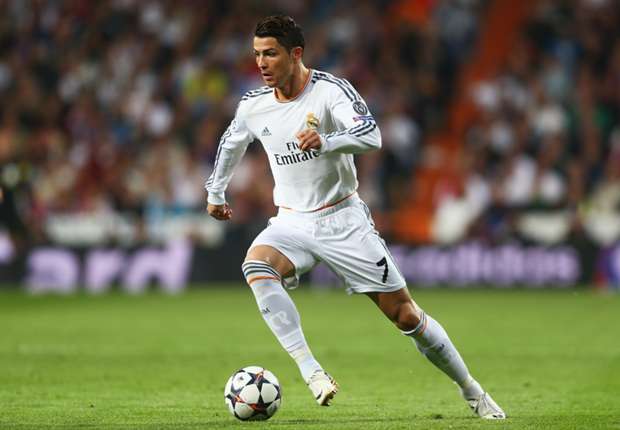 Name: Cristiano Ronaldo
Team: Real Madrid
Game: Fifa 13
Rating: 92
Why? - One of the best players of all time, and certainly one of the best Fifa players of all time; Ronaldo literally has it all. Amazing dribbling skills, pace, excellent shot and great ability in the air makes him the all round footballer and is the sole reason why Real Madrid have been the most popular team in Fifa since he signed for the club. I chose Fifa 13 because I feel that it had more fluid gameplay and was easier to get down the wing with Ronaldo than in the more recent Fifa games where the ball gets caught up in the middle most of the game.
RW:
Name: Lionel Messi
Team: Barcelona
Game: Fifa 14
Rating: 94
Why? - While the best player in the world, it's always been difficult for EA to replicate this in Fifa. Messi is a brilliant player in the game. He has great pace and the best on the ball by far. But there's something missing from making him the best Fifa player of all time - which he should be. Nonetheless, he makes it into the best team because he is still outstanding.
CAM:
Name: Ronaldinho
Team: Barcelona
Game: Fifa 07
Rating: 94
Why? - Ronaldinho is fast, agile and great at picking out a pass or scoring from distance. Being the Fifa poster boy for years didn't hurt hit stats one bit - neither did being the best player in the world at the time. His free kicks are lethal as well. No Fifa team is complete without this legend.
ST:
Name: Zlatan Ibrahimovic
Team: AC Milan
Game: Fifa 12
Rating: 89
Why? - Zlatan has been consistently amazing in Fifa over the past few years. Particularly in Fifa 12 when he had a great team that played to his strengths. Able to hold the ball up the top and find a partner striker in space, he's even better at shrugging off most defenders with his awesome strength and putting it into the back of the net. There's never been a better target man in Fifa.
ST:
Name: Andriy Shevchenko
Team: AC Milan
Game: Fifa 2005
Rating: 94
Why? - Shevchenko is - in my opinion - the best striker in Fifa history. At a time where AC Milan were reigning European Champions he was surrounded by world class players and that may have been why he really shined. Excellent at losing his marker and running in behind players; he could score from anywhere in the box. He's a real poacher and netted me more goals than anyone on the team.
The Team
Published Oct. 25th 2015