How Gaming Saved My Life
How gaming saved my life.
We all have had our shares of ups and downs through life. Some of us just deal and move on, while others may struggle. It's how we get through the rough times that matter and that we did get through them.
Many of us have all kinds of ideas and methods that we use to get us through. Believe it or not, gaming has become a key escape for many. Whether it be the stress of school, work, people... but for me, gaming helped save me during a very dark time in my life.
Let me tell you a bit about myself. I come from a large Latin family; I've been married and I'm a mother of four amazing kids. I was a mother of three boys and the most beautiful little girl for only two and a half years. This is where my darkest time begins.
Being a mother of three boys, I can't tell you how happy I was to finally be told I was having a little girl.
Yeah, I get to buy pink and dolls and dresses! It was too cool for me. I imagined teaching my daughter to game like me and her brothers, as well. I imagined and experienced a lot once my Isabel Simone entered my life after a very difficult delivery.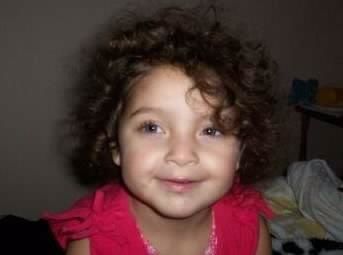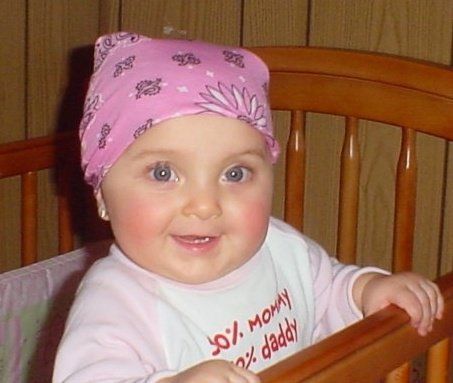 (Photos of my daughter, Isabel Simone)
Isabel was amazing, friendly, social, funny (much like me), and didn't like anyone upset. This tiny girl loved Xbox and PS2 controllers, especially generic ones that would light up when plugged in. Playing games like Burnout on the PS2 around her was fun. Every time the music came on during a save/load screen, she'd jump up and start dancing with a big smile, then sit right down once the game started again. She believed she was playing because of the AIs.
Who is anyone to tell a little kid any different?
It was a very cold day on December 17, 2005 that I sat in rocking chair with Isabel in my arms, her father by my side while in the ICU of the Albany Medical Center Children's Hospital in Albany, NY. It was on this day that we had to say goodbye to our gorgeous daughter after recommendations of the doctors. The details are way too painful to explain, so I will spare you and me that.
Days, weeks, months of my life after that horrible day were numb, hazy, and stressful. I could barely fake my smiles at work, at home, around anyone or my poor boys who were also suffering like me. My moods were scary and very temperamental. I slowly couldn't function anymore, burying my grief.
It was at the lowest point where I didn't know if I wanted to even wake-up, that I was convinced by a gamer friend to play COD: Modern Warfare 2 on my Xbox 360.
It was at the lowest point where I didn't know if I wanted to even wake-up, that I was convinced by a gamer friend to play COD: Modern Warfare 2 on my Xbox 360. So I picked up a copy and with my eldest son guiding me through the campaign, I played and played.
I really loved the campaign, but it was the multiplayer experience that, believe it or not, snapped me out of my funk.
I wasn't much for chatter online, but it was pretty hard not to be during the game play. I met some crazy players and one who I can say ended up becoming a best friend. It was his constant taunting while on various maps during Team Deathmatch or Free-For-All that would make me laugh or want for homicide.
Here online in my gaming world, I wasn't a mother, an ex-wife, a daughter, or most especially, a woman who buried her little girl... I was just my gamertag. I can't tell you what a relief that was. I ended up throwing myself into my online gaming. My new buddy Bobby took me through so many games and conversations that I didn't know where the clock was half of the time--except when the school bus was heard.
I learned to laugh again and not feel guilty. I could talk about anything and not have that dark cloud over my head. I was in a way brought back to life and most importantly, back to my surviving boys who needed their Mom back.
I became a different person than I was before my journey without Isabel began, but I was back.
I'm not the same, and I never will be. Anyone who loses a child never truly is. Yet, I like who I am though, and eight years later, I love who I've become. I still miss my sweet Isabel and am involved in many organizations in her honor. I have a great relationship with my boys and my new partner.
The best part is we all game, and we game together. I don't know where I'd be without having gaming as my escape like I did, but what I can say is that it saved my life.
Published Feb. 15th 2017