Untame Offers Fungal Bundle For Mushroom 11
Mushroom 11's special edition comes with a digital artbook and a copy of the OST by The Future Sound of London.
Indie developer Untame has just revealed the pricing information for its upcoming game, Mushroom 11. The standard release includes a Steam key for the game, a DRM-free PC/Mac/Linux version, two high-resolution digital wallpapers and a playable 1-level preview. It will cost $19.99 and is now available for pre-order.
For players who want more, Untame is also offering the Mushroom 11 Fungal Bundle for $34.99. This edition includes everything in the standard version, plus a digital artbook and a copy of the game's OST. Mushroom 11's soundtrack is a carefully selected collection of music from the British electronic group, The Future Sound of London.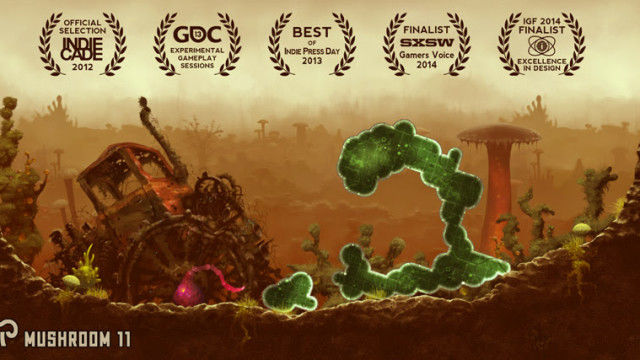 A puzzle-platformer set in a mysteriously destroyed world, Mushroom 11 tasks players with guiding an amorphous organism through a variety of levels. Along the way, players will have to deal with tricky puzzles, annoying obstacles and bizarre mutated creatures.
The game offers a unique control scheme where the player's only available action is to destroy parts of the organism. However, for every bit of itself that's destroyed, the blob grows in other areas. In this way, players can morph and mold the blob to guide it across the post-apocalyptic landscape.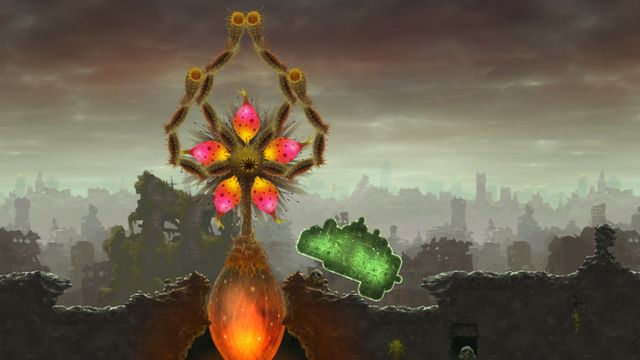 The studio behind Mushroom 11 is made up of husband and wife Itay Keren and Julia Keren-Detar. The game's art was created by Simon Kono. In a recent interview with That Videogame Blog, Julia described her latest title as a game about destruction and rebirth. While she admitted that post-apocalytptic settings were something of a cliché in the industry, Julia pointed out that Mushroom 11 is different from other games as it focuses on nature, not on human beings.
Mushroom 11 is due for release on PC, Mac and Linux in the first half of 2015. Are you more interested in buying the standard edition or the Fungal Bundle? Leave your answer in the comments section below. For more information on Mushroom 11 and other indie titles, stick with GameSkinny.com.
Published Nov. 15th 2014