Red vs Blue Nominated for Best Machinima or Video Series 2014 - Dragon Slayer Awards
Grab your elbow grease and headlight fluid! Read on to find out what makes Red vs Blue so special and worthy of your vote for the 2014 Guild Launch Dragon Slayer Awards.
It's time once again for the Dragon Slayer awards hosted by our sister site Guild Launch. This year one of the nominees for Best Machinima or Video Series is the outstanding and hilarious web series Red vs Blue (or RvB for short). Why should they get your vote? Well ladies and gents let me enlighten you.
First off, for those who don't know, machinima is the use of real-time computer graphics engines to create a cinematic production. As for the case of Red vs Blue, the team at Rooster Teeth have utilized the Halo series for their graphics engines of choice. They started on the original Halo and have worked their way up through the series to Halo 4. Although examples of machinima have been around since the 1990's, RvB is widely credited with attracting public attention to machinima and bringing it into the mainstream.
Red vs Blue was created as a parody of first-person shooter games, military life and science-fiction films. The show premiered as a web-only series on April 1, 2003 and saw immediate success. It was estimated that episode one saw around 20,000 downloads in a day. Originally intended as a short series of only six to eight episodes, RvB has run for 11 full seasons. They have run a multitude of event specific shorts and PSAs as well as five mini-series events which have extended the show's plot. Season 12 of RvB premiered on April 28, 2014 making it the longest running web series of all time and the longest American science-fiction series (including television).
Shortly after airing episode two online, Rooster Teeth was contacted by Bungie in regards to their show. Because Bungie enjoyed what they had seen so far and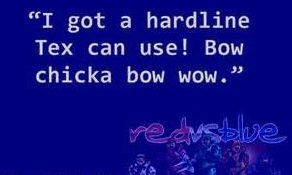 wanted to show their support they arranged for Rooster Teeth to continue the use of Bungie's properties without license fees. So basically Bungie said that they liked the show so much that Rooster Teeth could go ahead and do whatever they wanted using the Halo property.
Praised for it's originality, RvB won multiple awards at film festivals including ones held by the Academy of Machinima Arts and Sciences. The first season won awards for Best Picture, Best Independent Machinima Film, and Best Writing at the Academy of Machinima Arts and Sciences 2003 Film Festival. They have also won an award for Best Animated Web Series from the International Academy of Web Television.
Microsoft has commissioned RvB to do videos for Xbox demo kiosks in game stores. Barenaked Ladies also commissioned them to do videos for concerts. Other videos have been made specifically for gaming magazines like Electronic Gaming Monthly and Computer Gaming World. Conventions like E3, the Penny Arcade Expo and the Sundance Film Festival have also commissioned specific RvB videos.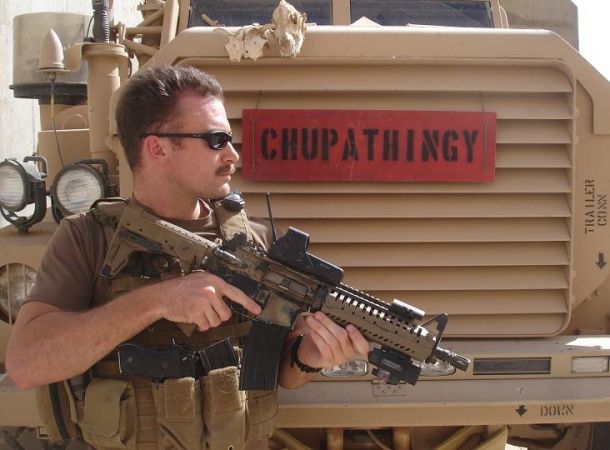 Red vs Blue also received praise from soldiers who were stationed in the Middle East during the early to mid 2000s. In August 2005 there was a blog entry by Kim Matsuzaki of 1UP.com displaying soldiers holding various weapons as well as copies of the first and second season Red vs Blue DVDs. They have even gone so far as labeling one of their trucks as the "Chupathingy" in reference to Halo's Warthog.
Based on the simple fact that Bungie gave RvB their stamp of approval after only two episodes should cement them into award winning status. But the fact also that they have been going as long as they have and continue to amaze and delight us with their antics goes to show that RvB must be doing something right. The videos shown here alone should be ample proof for you to go and vote RvB asBest Machinima or Video series for the Dragon Slayer Awards.
Published Jul. 29th 2014