Star Wars: The Battle Begins at E3 2014
Star Wars: Battlefront and six more titles looking for a shock and awe moment at E3.
A few days ago, EA CEO Andrew Wilson revealed plans to showcase Star Wars Battlefront at E3 this year during a financial conference. As we all know, the reboot for the Battlefront franchise is currently under development by Battlefield creator, DICE. Many in the gaming community have been patiently waiting well over 6 years for another Battlefront title, and after many ups and downs we are finally getting our wish. Many sources speculate that what DICE and EA will be showcasing is campaign footage, but we cannot say for certain.
DICE members recently tweeted about the game stating that it was in a playable state, but EA says there is still much to work on. Although it is still seems like a long road, Wilson also stated that the project was coming along very well. This is a good sign of things to come, as we count down the days to release. Battlefront is slated for a 2015 release.
More to Come?
In addition to Star Wars: Battlefront, EA plans to show six more projects they are working on. Could these six games be more Star Wars titles? EA also has Visceral games and Bioware under contract, with Visceral working on an undisclosed open-world Star Wars title that has Amy Hennig from Naughty Dog, who worked with the Uncharted series, joining Visceral for this particular title. Could it be Star Wars 1313 after all?
(Star Wars 1313 concept art showing off Boba Fett in his Mandalorian armor)
Knowing that Visceral games is probably most known for their critically acclaimed series Dead Space, it could also be a Death Troopers video game, which would be amazing. Those who do not know, Death Troopers was a novel written by Joe Schreiber, created as a horror story within the Star Wars universe inspired by a combination of The Shining and Alien.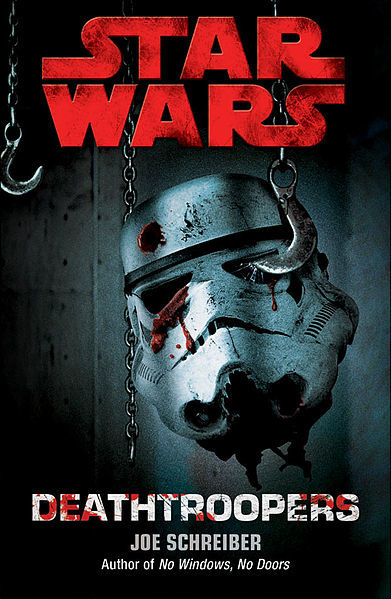 Many people believe that the cancelled Darth Maul video game that has recently been brought to light could be making a comeback. However, the original company behind the game's development, Red Fly, is not under EA's thrall, making that very unlikely. We also cannot count out a third entry into the Knights Of The Old Republic series by Bioware... *Cue thunderous applause and cheer*
Whether these are all right predictions or not, I can already tell we are all at least a little bit excited to hear news of Battlefront being covered at E3 2014. Let me know how you feel about this news and what you think the six additional titles being covered could be in the comments section below! May the force be with you!

Published May. 8th 2014