New Puzzler from Creators of Kirby: Box Boy!
New title coming from Kirby creators, Box Boy! is set to stump players with its blocky, puzzly charm.
One of the many fun announcements from the latest Nintendo Direct was details about a new game coming out on the 3DS eShop: Box Boy!
Box Boy! Is a puzzle platforming game from developers Hal Laboratory, the minds behind the Kirby games. Box Boy! Is an odd looking puzzler, where the main character, a box, has the power to duplicate himself multiple times and in several different ways. In the small clip we saw, you can see him use his powers in multiple ways. He duplicates himself then throws his duplicate to use as a bridge, or onto a button, or to create a protective afro. The list really does go on.
It's a game mostly in black and white, and the visuals seem quite sparse, but the very simplistic art style is very much intended, wanting players to focus on the 150+ puzzle stages. A lot of the shapes that the main dude turns into are very reminiscent of Tetris blocks, even more uses for the things.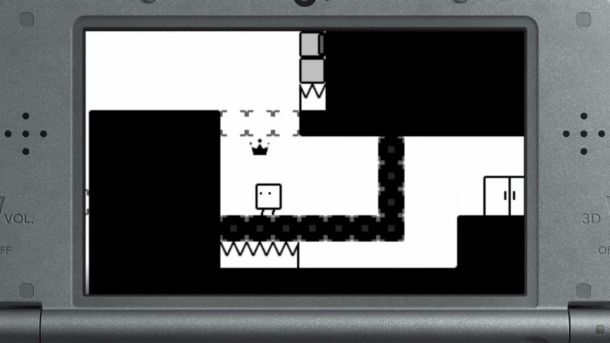 Alongside this, there seems to be a whole selection of costumes you can get for your new blocky buddy, some of which have ability modifiers, like being able to run faster.
Box Boy! Released on April 2nd, make sure to give it a look on the eShop, it looks like it'll be a fantastic time.
Published Jun. 18th 2020