Can you handle it?! Mega Pikachu
The world ain't ready.
As all of you rabid Pokemon fans know (and if you don't know yet you had better check yourself!) Pokemon X and Y will soon be finally available to all of us poor mortals not cool enough to get the game ahead of the masses. Allow me to join you in misery, you poor dears. We have been anxiously awaiting the end of all free time (aka what is to be 'productive?') as we know it, and the games will finally be gracing the entire world with their presence on October 12.
We've already gotten enough changes to keep us salivating and brain dead for quite a while: Mega Evolutions, Pokemon Bank, customizable trainers WHAT MORE DO YOU WANT?
Apparently change is not going to stop there, as word on the street is that the iconic yellow mouse Pikachu himself is in for a major redesign in a future Pokemon title.
Tsunekaz Ishihara, CEO of The Pokemon Company, revealed the news during an upcoming NHK interview. The interview is scheduled to air on Japanese television on October 28th. Here is a super rough translation thanks to the lovely folks at Bulbagarden, but it says more than enough to fuel rumors and my over-active fan girl imagination.
Here's the translation from Bulbagarden forums (Via NeoGAF),
Tsunekazu Ishihara (the president of the Pokémon Company) will appear on Japanese TV on October 28th. The synopsis of the interview mentions an unprecedented game whose development started this summer. The game is said to change Pikachu, and Ishihara is worried about how the change will affect Pikachu's popularity. More details should be revealed via the interview.

Japanese fans are speculating that said change may be Mega Pikachu. This is certainly a possibility, even though Mega Evolution is generally reserved for fully evolved Pokémon. It is also possible that the game in question will be compatible with XY, and thus Pikachu's change could be carried over to these games.

Pikachu is the undisputed face of Pokemon. You might not be too familiar with the franchise, but god help you if you've lived this long without seeing the only other mouse nearly as iconic as Mickey himself.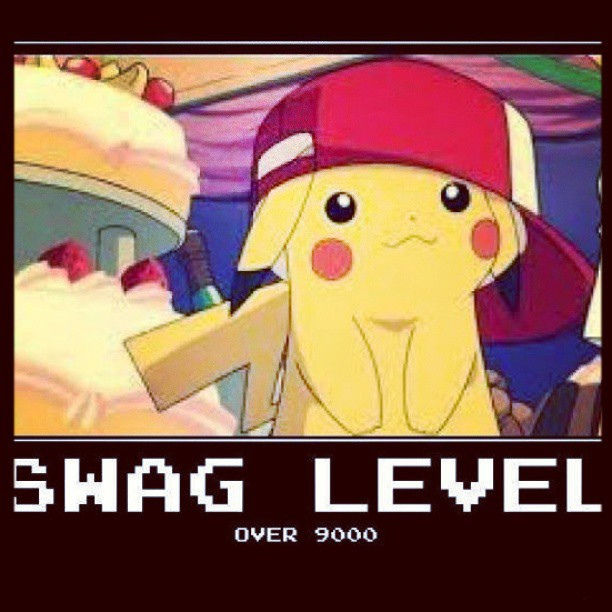 As much as I have come to loathe the word Swag...tis true.
Not only that, but giving Pikachu a Mega Evolution would be the plot twist to end all plot twists, and would definitely be the game changer and an epic tie-in for the upcoming Pokemon X and Y Anime. As many Mega Evolution goodies as we know to expect from Pokemon X and Y, who is to say that there aren't a few more still hidden away in the game?
Granted. if a Mega Evolution were going to happen, Raichu would get it and probably not Pikachu...but screw the rules! While I continue you to nurse crack pot fan theories about Pikachu really being a low down legendary I mean c'mon! I'll leave that one up to you guys.
Is the world ready for change? Can Pokemon fans the world over handle a Mega Pikachu? (Megachu?) And who else has found awesome Mega Pikachu fan art? All thanks to LuceTheHedgeHog at Deviantart for the awesome MegaChu!
Published Sep. 29th 2017