College Scholarships Offered For Playing League of Legends
The school sports team you wished you had back in high school is now evolving and offering scholarships for playing League of Legends.
You remember high school with its high anxiety driven world?
The gossip, the tests, the mad dash from one side of the building to the next trying to make it to class without being late. We stressed about everything in those days but one event that most grew overly anxious about was the school sports tryouts. Be it basketball, volleyball, even band, and choir were some of the major teams to try out for, though now it seems school systems have been getting a new sport to get you excited about. eSports.
Now eSports is, as you can guess, electronic sports, or better defined as video game based sports teams. Games ranging from StarCraft 2 to the very popular League of Legends are all playable in this league of school sports. The eSports community has gotten so much support they even have their own coaches in schools and a special league (practiced in 46 states and 8 provinces in Canada) dubbed the High School Starleague.
ESports has become so much of a success as a school sport that Robert Morris University posted back in June the try outs in League of Legends for a chance to win scholarships including 50% off tuition based on player performance. RMU even has their own eSports coach, the 22 year old Ferris Ganzman who out himself through college by, you guessed it, coaching professional 'LoL' teams.
After June's announcement, Robert Morris University has received an overwhelming number of scholarship applications, worth noting there was 2,200 entries within 48 hours. Those large number of inquiries were narrowed down to just a select 150 who competed for a chance at any number of scholarships, including Sean Bensema who recently made it through the try outs and was awarded a 25% of tuition scholarship. Sean, as well as the other competitors, were judged by Coach Ganzman (mentioned above) based on their performance throughout the duration of play.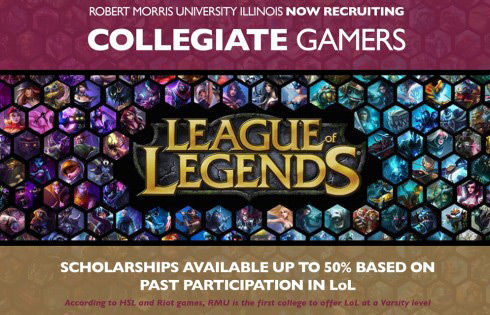 The game League of Legends has grown in popularity as of late, maybe more so than I could ever know as I haven't played it. I have seen many a news article and many a fan going on about just how amazing LoL is, and it's safe to say that the overwhelming response it has gotten from spectators at League tournaments is proof enough it can run just as well as any sport. With 27 million daily players (revealed by Forbes in Jan), League of Legends has more than spread its popularity influence and having it in the classroom setting would make for a very interesting school day.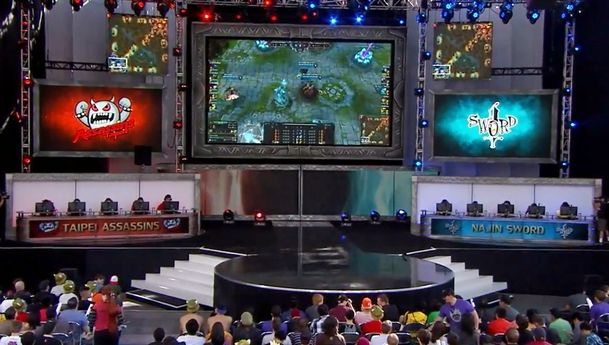 The trend of eSports in schools, whether it be with scholarships included or just in class activity hasn't been so openly accepted by all, however. The associate athletic director at RMU, Kurt Melcher, reportedly said that members of the varsity basketball team complained about the idea of spending college funds on gaming. In fact, publications such as Forbes, talk in, what I consider, a derogatory way in regards to eSports, calling them "nerd sports".
It may just be me, but I always found the term nerd, when used in certain context to be considered derogatory, and how could I not when the article itself was titled "Revenge of the Nerds".
All I can say is, I wish I had the chance to experience this kind of program back when I was still in school. Give me a game pad and a monitor and a teacher or coach to help me improve my gaming skills and I would have more than enough reason to get up out of bed in the morning. The idea behind eSports team is something that could really be expanded upon and really create a more relaxed and safe environment for students who normally find themselves outcast. It's worth keeping an eye on and I can hope for my kids sake, the school they go to at least offers this option.
Published Sep. 3rd 2014