Dota2 TI6 Main Event
The International is the biggest tournament hosted by Valve with the biggest prize pool in eSports history.
With the end of The International 6's group stage on Friday night, the Main Event schedule and brackets have been finalized for the biggest Dota 2 tournament of the year. Eight teams have secured their spot in the upper bracket, while the remaining eight will have to throw their best into the ruthless best-of-one (BO1) battle in the first round lower bracket. The Main Event began yesterday at the Key Arena, and will run until the 13th.
This year's prize pool has reached $20 million -- that's the largest in eSports history. The initial prize pool was seeded at $1.6 million by Valve, and the remaining $18.4 million was generated by players through in-game compendium purchases.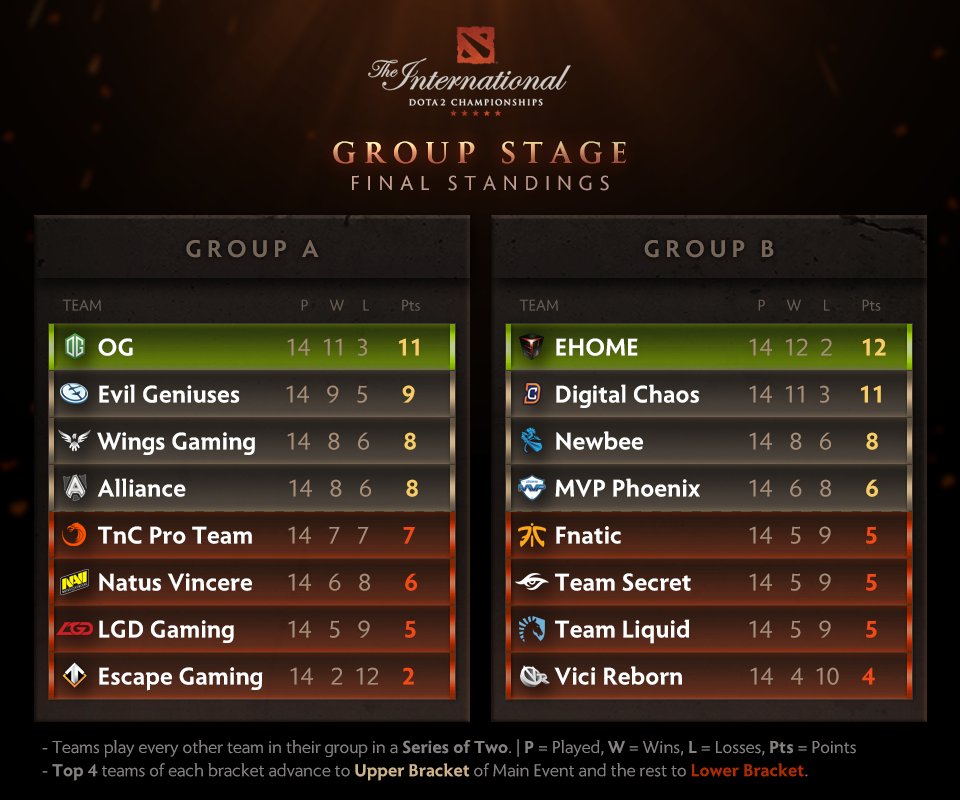 The final standings of the16 teams in the Group Stage.
The Main Event Bracket
OG and EHOME (winner of the wild card) are the winners of group A and B. They have the advantage to choose their first opponent from the from the 3rd-4th seed from the opposing group. OG first picked MVP Pheonix while EHOME chose Alliance.
Meanwhile, teams that finished in the 5th seed in each group got to choose their opponent for the BO1 first match. Group A's 5th placer, TNC, chose Vici Gaming Reborn while group B's 5th placer, Fnatic, chose to go against Escape Gaming.
The broadcast for the Main Event begins at 10:00AM PDT/19:00 CEST. OG vs MVP Pheonix will be the first match of the upper bracket. The later part of the day will decide the first four eliminated teams in the BO1 lower bracket.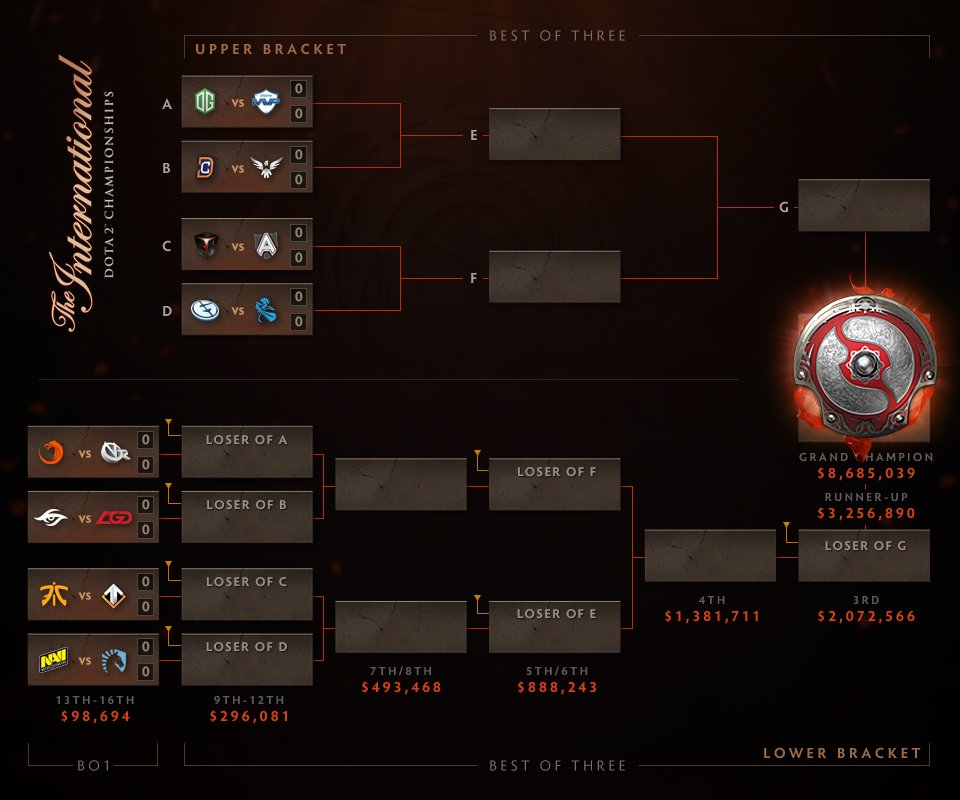 TI6 Main Event Bracket.
As the international moves forward, Team Secret vs. LGD Gaming and Na'VI vs. Team Liquid are the matches that should not be missed. One of the players from Secret, Na'vi, and LGD was once a champion in the previous TIs.
Published Aug. 9th 2016