Sorry! Ubisoft Apologizes for Mario Kart 8 Tweet
After expressing their opinions about the Mario Kart 8 Mercedes Benz DLC on Twitter, Ubisoft apologizes, capping off a week of news between them and Nintendo
Mario Kart 8 made news when Nintendo announced a Mercedes Benz DLC earlier this month, and now developer Ubisoft is apologizing after expressing it's opinion directly to the makers of Mario's racing game on Twitter.





The tweet was eventually taken down and replaced with an apology.

"Sorry about that," their tweet reads. "The expression does not in any way represent those of Ubisoft. It's been deleted."

It is currently unknown if Ubisoft's Twitter was compromised in any way.

The tweet was referring to the Mercedez-Benz vehicles included for players to race in who have the DLC. Those vehicles include a W25 Silver Arrow kart, the GLA kart and the 300 SL Roadster. Unlike the comical go-karts typically included in the series, these vehicles are grey and appear as realistic replicas.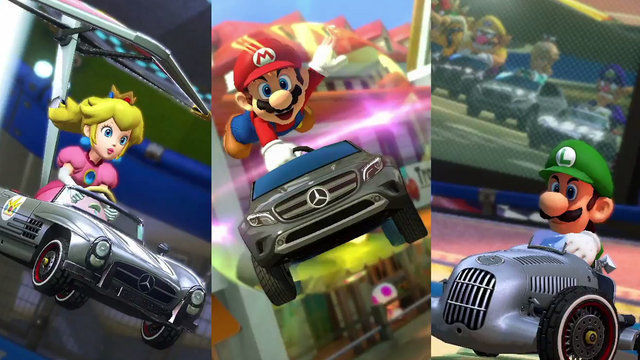 The tweet follows a week of news connecting Ubisoft to Nintendo. Despite Ubisoft Europe's director Alain Corre going on the record predicting Super Smash Bros. for Wii U could become a popular title during the holiday season, Ubisoft CEO Yves Guillemot said his company would not release any more mature rated games on Nintendo's Wii U console. Guillemot sites a lack of sales from mature rested titles such as Assassin's Creed and Watch Dogs when created for Nintendo consoles.
Published Aug. 24th 2014