[Interview] Kayla DeLancey Discusses Her Life as Gamer and Model
Kayla DeLancey has a following for her aesthetic appeal, but she isn't afraid to take an online video game challenge.
The gaming culture includes followers that participate in activities from cosplay to indie development, but a professional model from Tampa, Florida is looking to make her own way into the community while posing for the camera.

Kayla DeLancey has 90,000 followers on Instagram, but she joins an online world with millions of gamers when picking up the controller, some of whom refusing to welcome her with the same reception fans of her photo shoots have.

"A lot of people are rude," DeLancey said. "Some people are rude often, which is what I want because I know there are pretty girls that play."

She has been called "tush-tastic" by The Chive and was featured on the Tosh.O blog for her aesthetic appeal, but DeLancey is serious when taking on gamers who challenge her on social media.


"I don't want to post my gamer tag for 90 thousand people," DeLancey said. "But I do just to prove them."

The professional model has been gaming since her childhood, being introduced to video games by her mother.

"She played the ridiculous ones like Spongebob and Shrek," DeLancey said, "but I got more in-depth with the role-playing ones. She'll watch me play some of them, which is cool too."

By high school, DeLancey was playing games such as Fable II, Mass Effect, and Star Wars: Knights of the Old Republic II - The Sith Lords.

"Star Wars: Knights of the Old Republic II - The Sith Lords is pretty much my all-time favorite game," DeLancey said. "I've beat it about 10 times."

In addition to gaming, she modeled for her grandmother's photography until DeLancey turned professional in 2009. Since then, she modeled for companies such as Boutine LA, BirkSun, and Skinny Fox Detox.

Modeling is DeLancey's focus, but she said she sees herself pursuing opportunities in the gaming industry. She has been approached by a startup gaming company for a spokesperson role, and she is also considering the professional gaming circuit.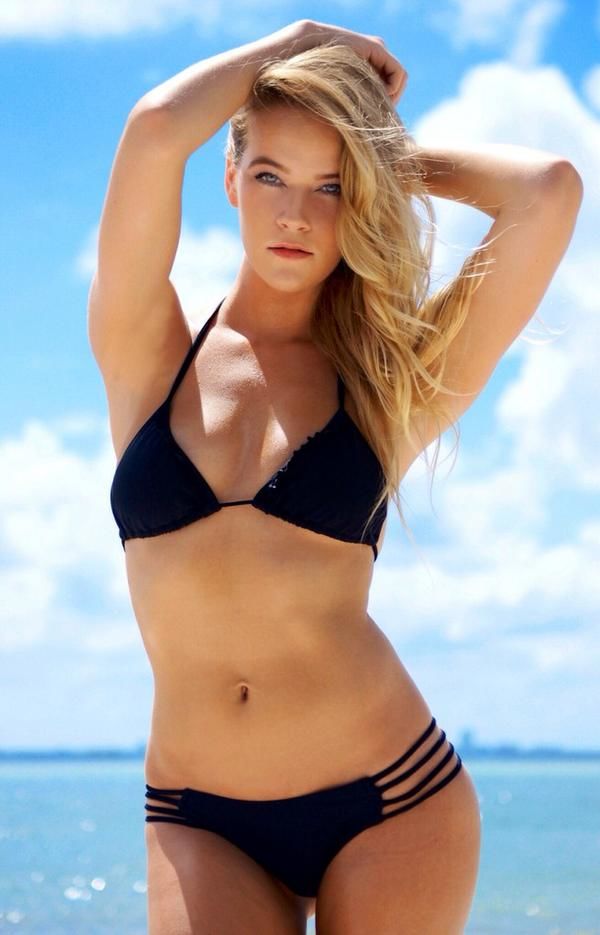 For right now, she hopes to see the gaming community change its attitude on female gamers. The professional model said she received insults while gaming that reference topics such as body weight.

The criticism also occurs on social media, where she is met with backlash for her gaming-related posts.

"They don't believe me," DeLancey said. "They think I'm just doing it to put myself out there and be cute, but I actually spend more than half my day playing video games."

DeLancey is one of the 48 percent of female gamers, according to the latest Entertainment Software Association report. Of the players who buy video games, which is evenly split amongst males and females, the highest reported factor when deciding to purchase a title is its storyline.

This reason is the same factor DeLancey gave when saying why she plays video games.

"Competition is definitely one (reason)," she said. "But a lot of it for me is story mode, unlocking things, opening up new worlds, and the stuff to explore. It keeps me playing."

DeLancey continues to game in a community that does not have every member welcoming her, but she still pursuits the idea of combining her modeling and gaming from what she sees in the culture.

"Going to Comic Con and seeing everybody role playing is a lot of fun," DeLancey said. "I kind of want to get the gaming side and modeling put together."
Published Oct. 13th 2014