Saints Row 4: Enter the Dominatrix DLC Out Today!
The first Saints Row 4 Mission Pack DLC is available today for your PC, PS3, and Xbox 360.
Saints Row 4: Enter the Dominatrix is the first DLC for Saints Row 4, and was originally supposed to be an expansion of Saints Row: The Third. It was to be released around 45 days after SR4 hit the market, but was delayed until today.
Alternate Zin Invasion!
The trailer above, for those who have never played Saints Row, might be a little shocking and I definitely wouldn't watch it at work! But the story is an alternate of the Zin invasion where the Saints are trapped in a virtual world dominated by sex workers and gimps.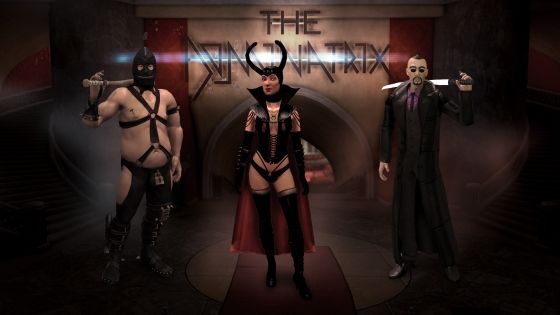 The trailer features the characters in an interview talking about how the DLC was originally shelved, and how it was such a bad idea to begin with. The video is obnoxious and everything you would expect from a game in the Saints Row series.The DLC will have new missions, weapons and friends from the past will make an appearance.
The folks at Volition, Inc. had a live stream playthrough of the DLC on Twitch today, and I have to say I'm not impressed with any of the graphics. The game just seems to be lagging behind other games that are coming out, and Saints Row will definitely have to step up its content to be able to compete.
Saints Row 4: Enter the Dominatrix is available today on PC, PlayStation 3 and Xbox 360 for a standalone price of $7 or through the Season Pass.
Published Oct. 23rd 2013