Destiny is the Biggest Letdown Since Daikatana According to Negative Reviews
Given the immense amount of hype behind Destiny, one could argue that it fell so short that it's downright laughable.
While many reviewers have yet to weigh in, the current consensus appears to be one of disappointment.
Many of the industry's top critics are saying Destiny just doesn't cut the mustard, especially considering the lofty expectations. GameSpot, EGM, Polygon, Giant Bomb, The Escapist, and others say the game isn't even worth a 7 (on a scale of 10) and that's just plain shocking.
Now that we've had some time to step back and evaluate, might we say that Destiny is the single biggest letdown in the industry since Daikatana? Oh, some of you might not be old enough to remember but really, it wasn't that long ago.

Oh man, Daikatana...remember that bomb?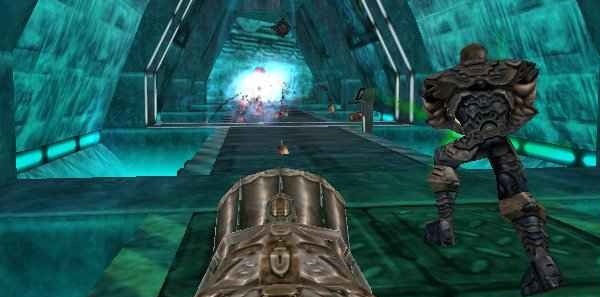 I was working in an Electronics Boutique at the time and I well remember the lead-up to that launch. It was one of the most talked-about games of the year and in fact, it was arguably one of the most anticipated titles of all time. After it was announced in 1997 the game was delayed multiple times (sorry, but that's typical for PC gaming) and it eventually released in 2000. Everyone was just dying to see John Romero's deep, stylish, compelling first-person shooter. Well, it wasn't exactly a bad game but boy, given the build-up, it was widely considered to be a huge disappointment.
The game ended up receiving low scores, averaging about a 5.5 according to GameRankings. Oddly enough, the GameBoy Color version fared much better. It's important to note that Destiny's average score of about 75 (taking into account GR and Metacritic) is a good deal higher, and the game offers plenty of polish and entertainment. I won't deny that. At the same time, you have to admit that just about everyone was anticipating a 9+ game. When you fall so far shy, it's a definite letdown.
The biggest difference? Sales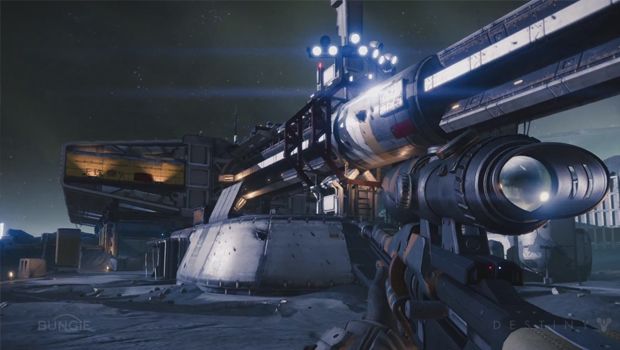 The mixed reception probably won't hurt Destiny. One could argue that the game is already a gigantic success, as it generated over $500 million in its first 24 hours at market. It'll probably end up being one of the best-selling titles of 2014 (if not the best-selling title) and the same really couldn't be said of Daikatana. Then again, the industry has changed a lot in the past fourteen years. We're much better at generating hype, as the Internet almost demands constant round-the-clock attention. For games like Destiny, they're bound to be in the spotlight 24/7.
Plus, you've got the mainstream crowds now that don't really care about reviews. They want a multiplayer shooter in an MMO-like setting and that's that. Who cares what the critics think? I think we've reached a point in the industry where popularity and trends can outweigh overall quality, provided the advertising and marketing is robust enough. Still, just in terms of the community reaction, I'm seeing a lot of similarity between Destiny and Daikatana. ...and that's disconcerting, no matter how you slice it.
Published Sep. 15th 2014