How Marcus "djWHEAT" Graham Became The John Madden Of ESports
Marcus Graham explains how eSports casting emulates the sportscast booth.
The success of the thriving eSports business owes just as much to the shoutcasters, or casters, as to the professional gamers who play games like Blizzard Entertainment's StarCraft II, Riot Games' League of Legends, S2 Games' Heroes of Newerth, Microsoft's Halo 4 and Activision's Call of Duty: Black Ops II. Casters are the equivalent of sportscasters in the athletic sport world, many of whom are former pro gamers who have retired and moved on to providing color commentary and play-by-play for matches to millions of fans tuning in through livestreamed events. On camera and sitting in a two-man booth, these casters have TV screens to watch the virtual action and provide insight into the fast-paced decision-making that pro gamers tabulate as they play in live matches in front of thousands of spectators.
One of the early innovators in casting is Marcus "djWHEAT" Graham, who many in eSports consider the "John Madden" of pro gaming. Graham began playing competitively in 1997 during the early days of eSports, long before it became an actual career option for hundreds of pros with multi-million dollar tournaments being held on a regular basis. As a pro Quake II, and later Quake III player, Wheat and his friends would drive by car to tournaments from the Midwest to New York with the hopes of taking home the $800 top cash prize, not minding that the trip itself would cost $1,200. This was also long before sponsors like Red Bull, Intel, and Qualcomm stepped in to cover not only travel expenses but also in many cases provide Gaming Houses to live in free of rent.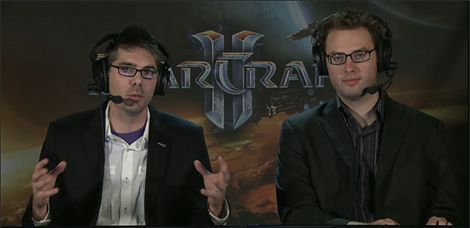 "I loved playing so much that the fact that we could go and win some money was just a bonus," said Graham. "I would say I blossomed as a gamer in Quake III and started playing more seriously. I ended up starting and being a part of the top North American Quake III team, clan519 in Team Death Match, and we went on to dominate in North America. Eventually we went over and played in Europe for a major event. We got our asses handed to us, but it was an amazing experience. Through all this I realized that I have a very deep love and passion for this competitive atmosphere that eSports was creating. It really was no different to me than when I played volleyball at school or ran on the track team. ESports invoked the same emotions. But over time I realized that winning $800 and splitting it four ways was not going to start paying the bills, so I took a job in IT."
Graham didn't leave pro gaming. The Cyberathlete Professional League (CPL), which entrepreneur Angel Munoz launched in 1997, brought larger cash prizes to the table and some organization. When he wasn't working at his day job, Graham was coaching a team or pro players. He accidentally found a career in casting as a coach. He'd record his team's matches and use a microphone to offer commentary on how they could improve their Quake III gaming. One of his players suggested he just do this live. And that led to an online radio gig at the Team Sportscast Network (TSN), where Graham and other early pioneers would shoutcast Quake III, StarCraft, and Counter-Strike matches to audiences as small as 25 and as large as 5,000 fans.
Those audiences steadily grew around the world as gamers from every nation followed big events like World Cyber Games, which Graham compared to the Olympics of eSports. Live tournaments now featured multiple big PC games like Quake III, Counter-Strike, and StarCraft with players from around the globe competing for a $300,000 prize pool. The advent of connected consoles ushered in games like Halo and Call of Duty, as well as a slightly more mainstream consumer audience. Organizations like Major League Gaming (MLG) entered the fray, providing another avenue for pros to begin thinking about making a career out playing games professionally, and giving new work opportunities to casters.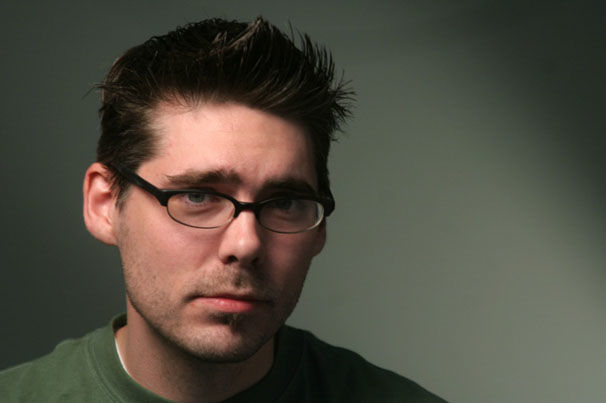 The real breakout for eSports casters occurred with the one-two punch of YouTube and the livestreaming service Justin.tv, which is now called Twitch. Casters like Graham were able to first share videos directly with fans seamlessly through YouTube. And with the livestreaming phenomenon, casters were, and are, able to call live matches and connect with millions of fans around the globe with video and audio. This has changed the dynamic of eSports by turning the top players and casters into international personalities from events that take place almost monthly in exotic locales like Moscow, Shanghai, Cologne, Singapore, Seoul and Sao Paulo. Livestreaming has allowed eSports to bypass television, although there have been numerous attempts to make it work.
MLG had worked with ESPN in its early days to get eSports into one of its morning shows and even purchased air time on USA Network to show condensed matches. G4 TV followed eSports events for several years, long before it transitioned to the non-gaming Esquire Network. Graham worked for three years with DirecTV on the Championship Gaming Series (CGS), a pro gaming series that attempted to turn eSports into a mainstream viewing experience.
"ESports doesn't need television because I got to experience firsthand for three years how difficult it was to take a video game that could take 60 minutes to play and try to turn it into a 10 minute segment," explains Graham. "They ended up butchering the game and taking away everything that made it great. In three different instances, rules had to be changed in order to facilitate the time in which advertisers run in relation to live television. This is a really big problem. It's very difficult to take the content and the method in which these tournaments and competitions are happening and turn it into a production or television broadcast. The other issue is that television broadcasts effectively kill 60 percent of my audience because we're cutting out many markets."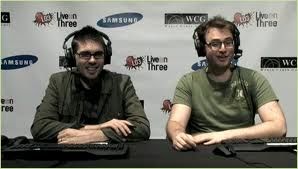 Graham credits Twitch as being the number one driver of eSports globally as a true sporting event. That livestreaming service attracts 38 million unique viewers per month. The ability to stream live events to a captive global audience has forever changed pro gaming, and opened up new opportunities for casters to capitalize on. Just as pro gamers can turn on Twitch and have as many as 20,000 fans watch them practice, casters like Graham have become online media moguls. He runs the network OneMoreGameTV on Twitch, which has four weekly shows that are sponsored by companies like Monster, Razer and Astro Gaming. He also works with companies like Red Bull to cast private events like the Red Bull Training Grounds, as well as big tournament organizers like MLG and Riot Games (LCS) to provide commentary and hosting for live matches.
At the end of the day, Graham is emulating and building upon the lessons learned from decades of traditional sports television broadcasting. As a caster, it's his job to put the viewers into the thick of the competitive battle. The fact that this sport happens to be virtual is beside the point. Although he has a much shorter history to draw from, he dives into previous matches between teams or players to illustrate the story of this competition. Although a keyboard and a mouse are the tools of eSports, it's still a match between minds and a skill set that requires advanced hand-eye coordination. The beauty of casting is to bring these skills, along with all of the action, to life just as Madden and many other fabled broadcasters have done with traditional sports like football, basketball and baseball. And like Madden and the other greats, Graham already has a second generation of casters who have emulated him and followed in his path, including brothers Sean "Day9" Plott and Nick "Tasteless" Plott. The future of eSports looks bright, and it's no small part that Graham has played in this emerging playing field.
Published Dec. 8th 2013