Don't Look Now, But Survival/Horror is Back in Vogue
Last generation saw the decline of the niche genre known as "survival/horror." Now, it has come roaring back.
For most of the previous generation, survival/horror purists were depressed.
They got a few hidden gems here and there but for the most part, they were disappointed. The revered Silent Hill sort of fell off the radar, Resident Evil took a depressingly action-oriented downturn, and some of those great scary adventures from the PS2 generation (remember Fatal Frame, for example?) had become very rare.
Suddenly, though, this terrifying genre is back in vogue. Looks like a lot of designers out there listened to the annoyed cries of the fans, and the result is a virtual deluge of survival-based productions.
The thrilling new titles just keep coming...
Most are already confirmed and a few - like Outlast - are already out. We've got Daylight, Day Z, The Evil Within, Dying Light, and the freshly confirmed H1Z1, a new MMO with lots of zombies and plenty of tense survival elements. Zombies have never gone out of style, as they were just about everywhere last generation; from Dead Nation to Dead Island and many others in between. No, it's not zombies we're talking about: It's survival. That's a very different thing. The games mentioned above should be nothing like Resident Evil 6, for instance.
How many more will see the light of day (no pun intended) in the new generation? Maybe the more interesting question is: If developers really listened - and it seems clear that they did - how many other genres could receive a revitalization? It seems gamers only need to be vocal, and good things tend to happen.
Bitter gamers managed to get some turn-based JRPG goodness back
In a similar vein, as the previous generation also saw the steep decline of turn-based JRPGs, fans have come down hard on publishers like Square Enix. Final Fantasy just isn't what it once was, right? And while we're not getting the big-budget AAA productions that feature this supposedly outdated mechanic, we are seeing lots of titles in the indie world that cater to the old-school fan. Kickstarter has become a haven for such turn-based fun, and just look at Ubisoft's Child of Light, which launches in a few weeks.
The bottom line is that the Internet has given the gaming populace a seemingly powerful voice. It's very difficult to ignore millions of people who all want something similar, and a few smart developers are honing in on that. In an industry that was - and still is - headed down the "faster and dumber" path at a rapid clip, there are still gamers who want something different. They want something ponderous and challenging, something like these new next-gen survival/horror experiences.
Survival could be "in" right now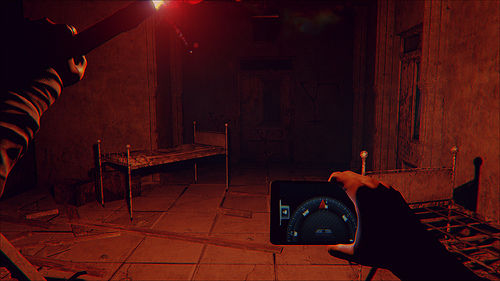 It certainly seems like one of the more popular genres to tackle, especially for newer developers. Maybe we'll see even more titles, which is a godsend for fans of the genre. I mean, they really took it on the chin last generation, but now they've got a chance to play catch-up. It's an interesting category because it toys with our senses and imagination, and there's a lot that could be done with the inherent concepts. Let's just hope that each of the new survival-based games feel distinctly fresh, and they're not all running into each other in terms of style and gameplay.
I think it's awesome how this all happened, and I'm willing to bet that fans who sorta went without last generation are now jumping for joy.
Published Apr. 10th 2014