Have You Got Carpal Tunnel? My Journey to Recovery, and Creation of the RBT
Recovery from Carpal Tunnel -- I did it! By creating the RBT.
If you are a serious PC gamer for some time, then you might have experienced some level of pain and/or numbness in your hands. Sometimes its been referred to as Carpal Tunnel.
My journey with Carpal Tunnel started in senior year of college, as for everyone, League was a big deal, then. So I spent a couple of thousand hours on it. Yes, I was literally consumed by the game. My grades suffered, social life vanished, but who cares? I was having so much fun owning newbies! Things were going well, and I wasn't planning on stopping anytime soon.
That was until the day my right hand started to hurt, I thought it must've been some funny muscle glitch and it'd stopped in no time. But instead, the pain escalated quickly with each game I played.
Weeks past, and I finally decided to pay a visit to see the doctor.
Yup, I had Carpal Tunnel... (applauds here), I was officially a veteran gamer!
So, now what are my options?
Option A: Stop Gaming
Option B: Surgery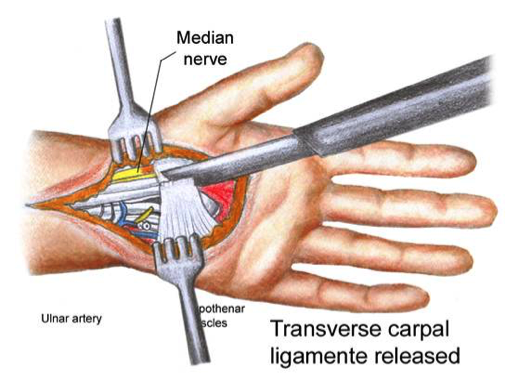 Option C: Gears Up "Ergonomic" Style
I'm big on natural cures, so option B was a no-go.
My life literally didn't offer much outside of the PC games, and I was heavily in a love/hate relationship with them, so opting out was too much of a sacrifice.
I decided to go with option C.
I went and bought an expensive gaming mouse, wore a wristband, and kept ice bags nearby; they seemed to work for a little bit. Eventually, they stopped working, and the pain got much worse!
My family doctor suggested that I get carpal tunnel surgery, but I decided to give myself a second chance (not because I fear the operation, but the scar just seemed too horrid).
I decided then, it was time to try option A...
...and for the next 5 years I quit gaming, cold.
Life went on okay, I graduated college and went to the job world. Occasionally, I'd hear some buzz about tournaments and addictive new games like Overwatch.
About 3 years later, in 2013, I got a crazy idea on how to get back into gaming: I was going to invent a new kind of "mouse." It would have to solve all the pains associated with using a mouse, for it to be good. So for the next four years, I started working on a secret project known as "The QuadraClicks Mouse" -- the ultimate weapon that would fix my carpal tunnel problem, and letting me own at my favorite games, again!
The more I worked at it, the more I became devastated, because the original idea was to create something that "upclicks" (clicking by lifting a finger to even out the muscular motions as a means to rebuilding the muscles.) I had some press coverage, but it was very counter-intuitive, as I couldn't persuade any of my gamer buddies that it was a good idea.
One evening I found myself staring at my 3D printed model (picture below, next to the regular mouse), not sure why I wanted to lay my hand on top of the elevated parts instead of the usual underway approach, I couldn't help but notice how amazingly comfortable it felt.
Patents Pending - USA & World
By recreating the base structure, we are able to eliminate forced finger bending, fingertip clicking, palm suppression, and add in the missing pieces -- elevated finger support.
A massive contrast to a regular gaming mouse
About a year ago, after hearing so many comments like "hey it looks like a rabbit." I renamed the product "RBT - Right aBove Touch" and have field tested it with many astonished professionals and amateur gamers.
Some demo photos from conventions for the general public:
During GDC (Game Developers Conference) 2017 in San Francisco:
Doing demos during CES (Consumer Electronics Show) 2017 in Las Vegas:
I've been using RBT (picture below) for more than a year now. The result? Find me on League, Diablo3, & Overwatch
A live demo & interview from the Hardware Hound for CES 2017:
With over two decades of misuse, it's time we stop punishing ourselves. The RBT is ready to rock the Gaming World, but are you?
Follow us here for future updates, also opt in to the newsletter to be alerted when the RBT becomes available!
Writers note: I am the creator of the RBT.
Published Mar. 21st 2017