Our BAFTA Games Awards Predictions: GTAV
We ruminate on the chances Grand Theft Auto V has in some of its 9 nominations.
It's almost time for one of the biggest games awards in the industry, the British Academy of Film and Television Arts (BAFTA) Games Awards. This prestigious organisation, who also host one of the world's most prestigious film awards outside of the Oscars, started recognising achievement in video games in its own separate ceremony in 2003.
This year's list of nominations don't really contain many surprises, as 2013 was a stupendous year for video games. But this also means that almost all categories are tightly contested, and trying to predict a winner in each will be tricky. However, we're going to predicted which awards Grand Theft Auto V (GTAV) might and might not win.
This game has swept up awards across the globe, and there's no real reason it shouldn't also do so here, especially as it has raked in no less than NINE nominations.
What It Should Win
Best Game in 2014
It will be very surprising if GTAV doesn't win this. Yes, there's some very stiff competition from the likes of The Last of Us and Assassin's Creed 4: Black Flag, but the financial figures and metacritic scores unequivocally makes this the most successful game of all time.
Again, for this is almost a shoe-in for Rockstar's masterpiece for the same reasons it's likely to win Best Game in 2014.
Best British Game in 2014
Despite the series revelling in hallmark American gangster culture, it often surprises everyone that the game is actually 100% British. It's a shame to see other great British games like Tearaway and LEGO Marvel Superheroes lose out in this category, but what chance do they have?
What It Might Not Win
Game Innovation
This isn't to say that GTAV isn't at all innovative. The ability to switch between protagonists at any point between missions, to join them in whatever they might be doing, was something definitely different to how mainstream titles have dealt with character development and narrative progression.
However, games such as Tearaway made more marked achievements in experimenting with controls and interface. Furthermore, Papers, Please, in its bold remit of being a harsh and unwieldy document simulator, has become one of the most absorbing and surprising games of last year, and therefore most likely to win this category.
Multiplayer
Multiplayer has been a great addition to GTAV, but it's not its star quality. When you pit it against the hotly anticipated Dota 2 and the runaway success of World of Tanks, it just doesn't stack up.
Story in 2014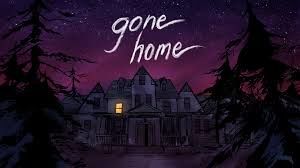 Again, whilst GTAV's story is great, there are just some games that have done much better. The Last of Us is undoubtedly one of the strongest contenders in this category, with its gripping character development and brutally down to earth take of the old hatchet that is zombie survival horror games.
However, we think that it's the indie underdogs that might just clinch the prize. Davey Wreden's unforgiving and sardonic The Stanley Parable was groundbreaking in sending up game design as well as the entire industry. Whilst Gone Home was also groundbreaking for it's complete lack of linear narrative, with the game experience relying solely on exploration of back story.
Performer in 2014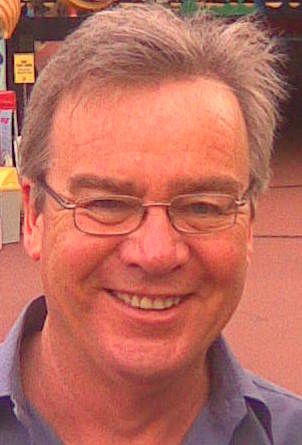 This is most difficult category to predict. But what we will say is that GTAV's Steven Ogg, who voiced Trevor Phillips, is probably the least likely to pick up this award. When you're up against The Narrator from The Stanley Parable (Kevan Brighting, pictured), Jodie from Beyond: Two Souls (Ellen Page), Elizabeth from Bioshock Infinite (Courtnee Draper), and both Joel and and Ellie from The Last of Us (Troy Baker and Ashley Johnson), you've not got much of a chance.

For a full list of nominations for the BAFTA Games Awards 2014, visit http://awards.bafta.org/award/2014/games.
For more information about GTAV, visit www.rockstargames.com/V.
Published Dec. 23rd 2019