Dungeon Keeper Free On GOG.com
GOG.com delivers again with another free offering from it's collection of DRM free games.
Are you still sour over the release of the mobile version of Dungeon Keeper that came out earlier this month? GOG.com has the perfect recipe to wash that bad taste out of your mouth by offering up the original Dungeon Keeper game for free.
For those that want more dungeon management you can also pick up the sequel at a 80% discount ($1.49). As an avid fan of Bullfrog's popular dark strategy series I naturally already own both games but if this past week left you wondering what all the fuss was about, you can find out for a bargain price.
GOG didn't stop there though with plenty of other games being slashed with two bundles; the 'Multiplayer Games' promo has 31 great games on sale for 2 days and a 'Dungeons & Dragons' pack with 10 games which is available for just over 3 days.
The savings on these packs are insane with savings of over $280 and $80 respectively, something that is becoming standard on GOG.com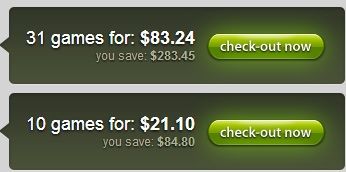 Just like previous sales, you don't have to buy the entire bundle--you can pick and choose the games you want (although you'll sacrifice some of your discount percentage to do so).
With sales like this on both GOG and Steam becoming the norm, it's definitely getting harder and harder to justify physical PC game purchases. Especially as GOG continues to rise up as one of the top online stores with its upcoming expansion of GOG Galaxy.
Published Apr. 14th 2017