Teaser Trailer for the New Curby Game for the 3DS!
Nintendo has released a sneak peak of their new Kirby game!
I remember as a kid listening to my friends talk about how fun the Kirby games were, but I never played one myself. I have grown up with Kirby and I have always wanted to play one, so now is my chance!
Nintendo has released a sneak peek trailer of their new Kirby game that will be out some time in 2014. It is a side-scroller going that will be covered in cute Kirby goodness. This new Kirby game will be for the 3DS only. Hopefully soon Nintendo will give out more info about the game.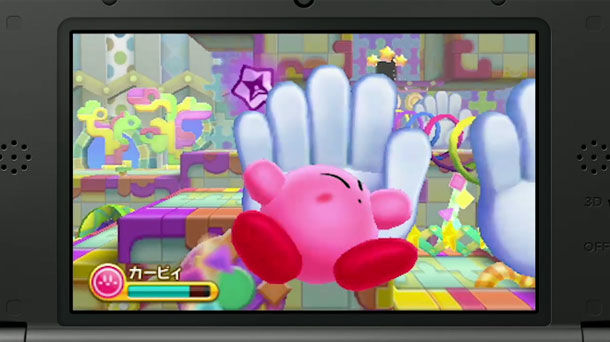 This new game looks cute and fun! Dodging enemies, absorbing powers and being smacked into the screen by a giant hand is going to make this game very interesting!
From what I can see from the trailer this new game looks similar to Kirby's Return to Dreamland. The graphics are similar but it is not known if the new Kirby game will have multipllayer.
This game also looks like it would be fun for younger gamers and I will be recommending it to my family. So keep a look out for more info about his cool new Kirby game!
Published Oct. 2nd 2013