Dark Souls Creator Reveals Three New Projects at Toyko Game Show
While the saga of Dark Souls nears its final stretch, Hidetaka Miyazaki is already three steps ahead.
As the world gears up for the October 25 release of Dark Souls III: Ashes of Ariandel, the developers at FromSoftware are busy working on three brand-new projects. During an interview with IGN at the Tokyo Game Show last week, Director Hidetaka Miyazaki dropped a few hints about what to expect from the post-Souls development team:
"So there are several titles that we are currently working on [...] Some of those are dark fantasy, some of those could be a mech [game] - that's one thing. The second thing is that one of the new titles I've been working on will probably comply with the expectations from the fans in straightforward manner."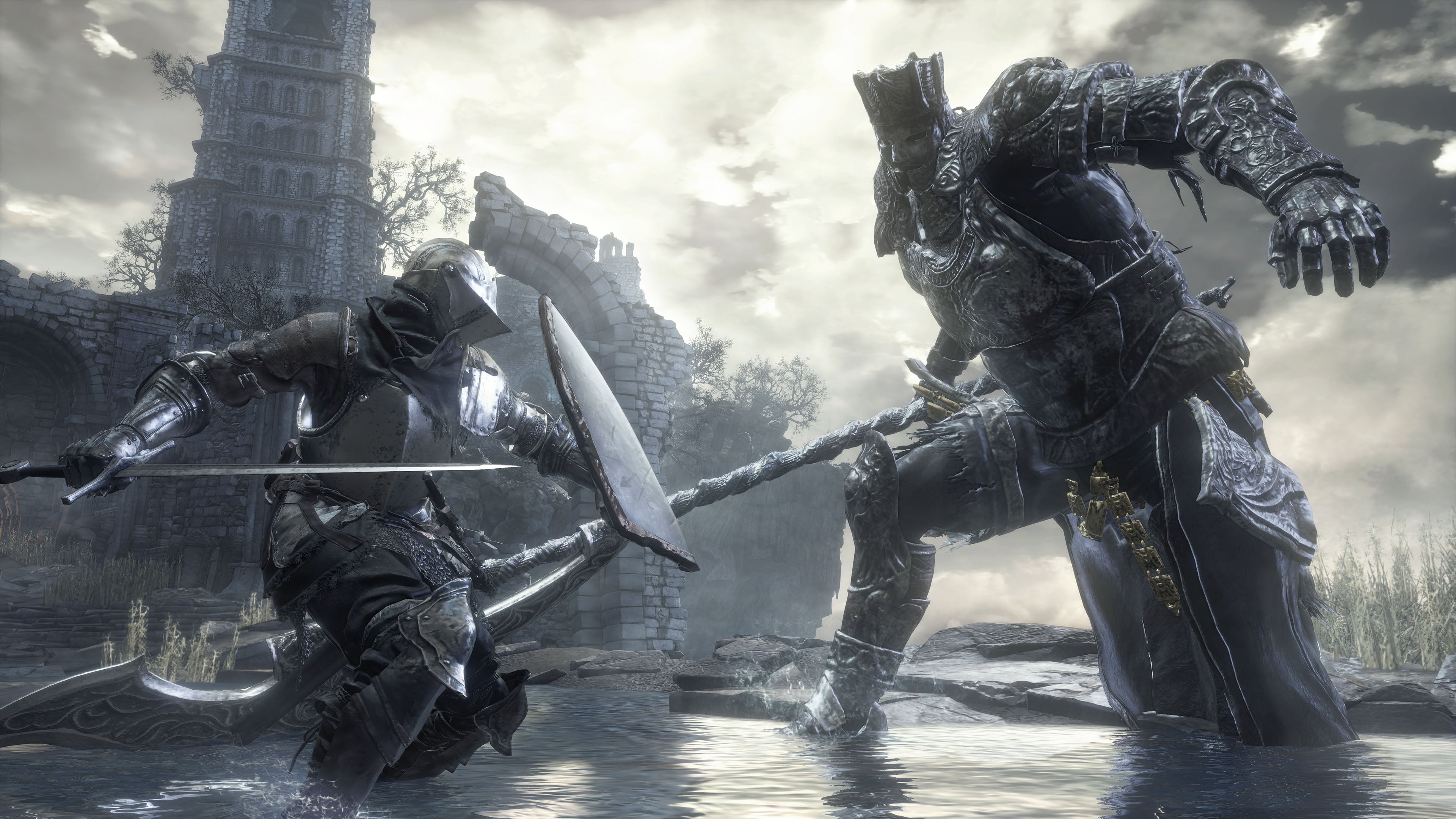 Miyazaki goes on to reveal more specific details about the above-mentioned projects: The first is a dark fantasy RPG which is likely similar in concept to Dark Souls and Bloodborne, which would certainly "comply with the expectations from the fans"; the second is a new Armored Core title; and the third is a mysterious game that Miyazaki describes as simply "weird":
"The last thing is that another title will probably be a little bit weird. When we actually announce the title, probably fans will react with 'oh, what the hell is this very weird game that Miyazaki has created?'"
Miyazaki disclosed the same information to 4gamer.net back in June, but as the interview was originally conducted in Japanese, Anglophones have had to rely on translation efforts by the good samaritans at NeoGAF. Now, almost four months later, English-speaking gamers can have confidence that this news is accurate.
Because no formal announcement for any project has been made at this point in time, there is no way of knowing when we can expect any of FromSoftware's works-in-progress to be released. Two DLCs are due for Dark Souls III between now and January 2017, so unless Miyazaki has any tricks up his sleeve, we may have to wait until next summer before we see an official unveiling.
Curious about next month's DLC? Watch the first five minutes here!
Published Sep. 26th 2016