Pokemon X/Y Masters Get Fancy Pattern Vivillon After Trading 100 Million Pokemon
All Pokemon fans will get the Fancy Pattern Vivillon once the 100 million Pokemon trade is made via the GTS!
The Pokemon Company is marking its 100 million Pokemon trades within the Global Trade System (GTS) in Pokemon X and Pokemon Y with a new Fancy Pattern Vivillon.
Vivillon, a bug and flying Pokemon (based on a butterfly), is unlike any other as its wing pattern is determined by the real world location of the player. There are 18 known styles of Vivillon. They range mainly in color and style depending on the region the Nintendo 3DS is registered in. From there, it differs on the region's climate, continent and even the top most popular countries on the planet.
It is revealed however, that the new Vivillon will be the same no matter where you are in the world once it's distributed. A release statement said:
"This newly discovered Vivillon breaks with that tradition: it will become available to Pokemon fans across the globe once the 100 millionth Pokemon card is traded via the GTS. When this enormous milestone is reached, a special distribution event will take place, enabling all players of Pokemon X and Pokemon Y to receive the Fancy Pattern Vivillon wherever they are in the world!"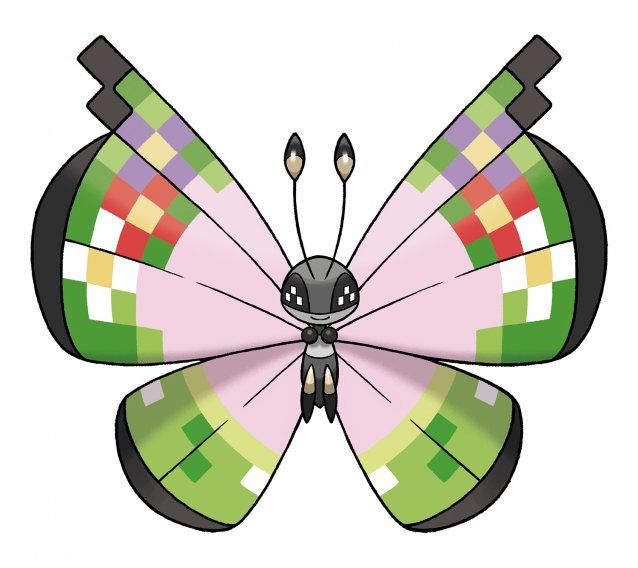 To find out how to get this amazing Vivillon, players can go to Pokemon.com for more information. Don't forget about the Pokemon Bank that is available allowing players to store up to 3,000 Pokemon!
For any Pokemon fans looking for a challenge to catch 'em all, check out the 150 Pokemon Locations on Google Maps.
Published Sep. 29th 2017