Women are Playing More Video Games and Here's Why
Women are close to matching men in gamer population because of the innovations taking place in the industry, but there's still room for growth.
A new annual report by the Entertainment Software Association (ESA) on the video game industry includes a vast amount of figures and numbers, but one set of data is shaking up the gaming culture. The trade association found women are now becoming a more significant group of gamers, being closer than ever to overtaking males.

After taking a slight dip in 2013, the report states 48 percent of all U.S gamers are women, an eight percent increase from four years ago. There are several reasons that explain this increase in female gamers.

One reason for women playing more games is the advancement in mobile technology. The use of devices and smartphones are increasing, with females leading the use of games on these formats. According to a report by Flurry, an analytics company, the biggest group that spends time and money on mobile games such as Clash of Clans and Candy Crush Saga are women. These types of social and puzzle games combine for 77 percent of all types of mobile games played according to the ESA. With digital format sales surpassing physical format purchases in 2013, women are becoming bigger spenders in the gaming industry.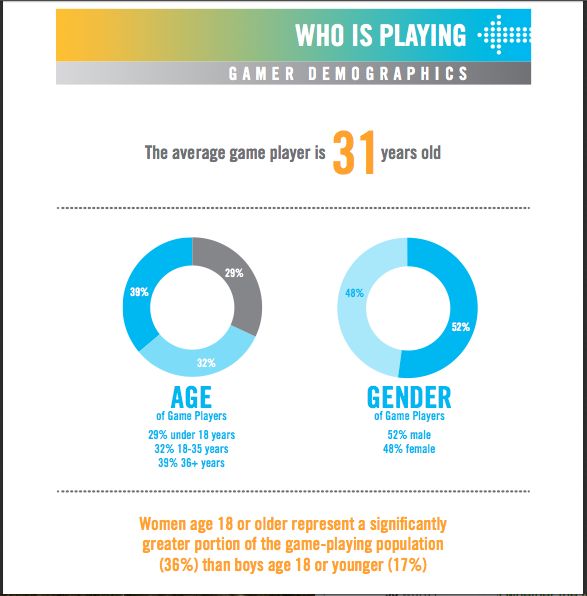 Then there is the shift away from consoles focusing only on playing game discs and accessing downloaded titles. The idea of streaming videos and music on the same system which access video games broadens the audience of potential buyers, especially to women since survey research company Nielsen found more females stream videos than men. If video streaming is a draw to women, they would also purchase video games to play in addition to owning a console, which increases the amount of female gamers.
In addition to streaming content, consoles also offer new ways to play games through features such as motion sensors and cameras. These input devices make titles such as Just Dance possible, games great for any occasion or setting such as a party or dorm (or party in a dorm).

But women are not just playing motion-based games. Nielsen also found women were playing games such as Guitar Hero and Rock Band in 2009, titles with masculine images and social constructions.

How could the female gaming market grow? Now that women have strength in numbers, the answer lies with whether the video game industry wants to finally recognize them. Regardless of how developers and publishers feel, It is time they finally acknowledge them and represent them in the virtual world.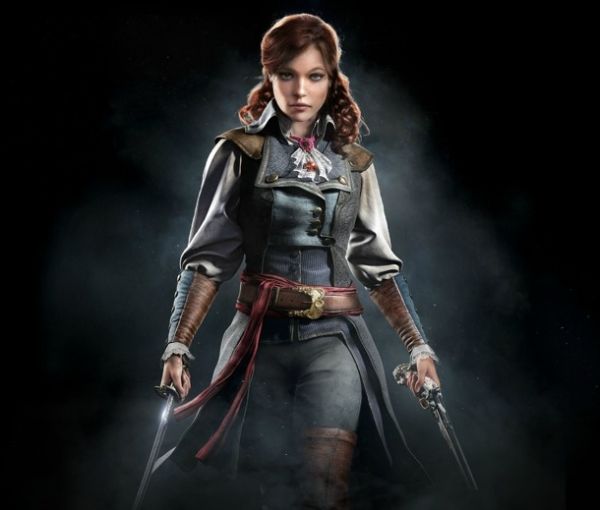 Ubisoft's Massive Entertainment game producer Fredrik Rundquist revealed to the Wall Street Journal that his group acknowledges the growth in female players. While producers recognize the shift, Ubisoft has landed in controversy for their stance on female characters in their games.

Earlier this year, Ubisoft decided to remove the option to have a playable female character in it's forthcoming Assassin's Creed Unity game. After they received backlash for their decision, they introduced a non-playable character named Elise to the story.

Gaming content matters, as the ESA found that 48 percent of gamers "said the quality of game graphics, an interesting storyline…was the most important factor in their decision to purchase a computer or video game." Not all heroes have to be men, and males are not the only sex with a gene granting them the ability to save the universe from demise by foreign invaders. Females kick butt too, and not only in video games.

Fictional characters such as Jade from Beyond Good & Evil fought for justice against an entire fictional government, while Samus of Metroid actually did save entire universes from their ultimate demise.


Then there are great historical figures such as ancient Egypt's Hatshepsut who restored her kingdom after invaders attacked and England's Queen Victoria who not only abolished slavery in British colonies but also shortened factory workdays. With the popularity of historical fiction growing when developing games, figures such as these could easily become major characters in future titles.

To only depict men in video games changing history and saving thousands of people at a time does not recognize all of history. Focusing on one demographic erases the existence of tapping into bringing the personal lives of gamers into a realm of entertainment. Girls want to have fun, and gaming couples want to enjoy a nice date in playing video games with each other. There's no need to create more Barbie titles like it is a PC flash game made for second graders, but women can certainly share the battlefield with men on their favorite titles.
Published Jun. 15th 2020