The Final Station Review - Conducting a train during the apocalypse
The Final Station succeeds as a tense and intriguing entry to the side-scrolling shooter genre.
Can you handle running the train carrying the most important cargo in the world amidst the apocalypse?
A game more resource-hoarding survival than action, The Final Station poses this question as you push forward through a world being torn asunder by a repeat of a 100 year old event, despite humanity's best efforts to prevent the inevitable.
Placed in the shoes of a train conductor with the mixed fortune of being at the helm of a one-of-a-kind experimental train, you alone can carry some very special cargo -- that cargo being both components to humanity's one hope and humanity itself, provided you can keep the survivors you find alive.
The Final Station demands only that you reach your destinations. Anything else is an extra bonus.
It may look like an action title or even a roguelite at first glance, but instead it's something else. It's something that you struggle through as you accept you can do nothing but move forward and try to survive. Not only for your sake, but for the sake of those you've pledged to help and for humanity to continue on.
Conducting through the apocalypse
There are two distinct segments of this game: maintaining the train and keeping your passengers alive, and setting out on foot to find supplies and information to keep you going to the next station. The segments alternate as you progress and have distinctly different gameplay styles, though both are stressful in their own right.
The train segments put you in a position where you must keep the experimental train's components running smoothly while tending to your passengers' health and hunger needs. During these segments passengers will talk with one another, albeit not always pleasantly, about what's going on as the world crumbles around them.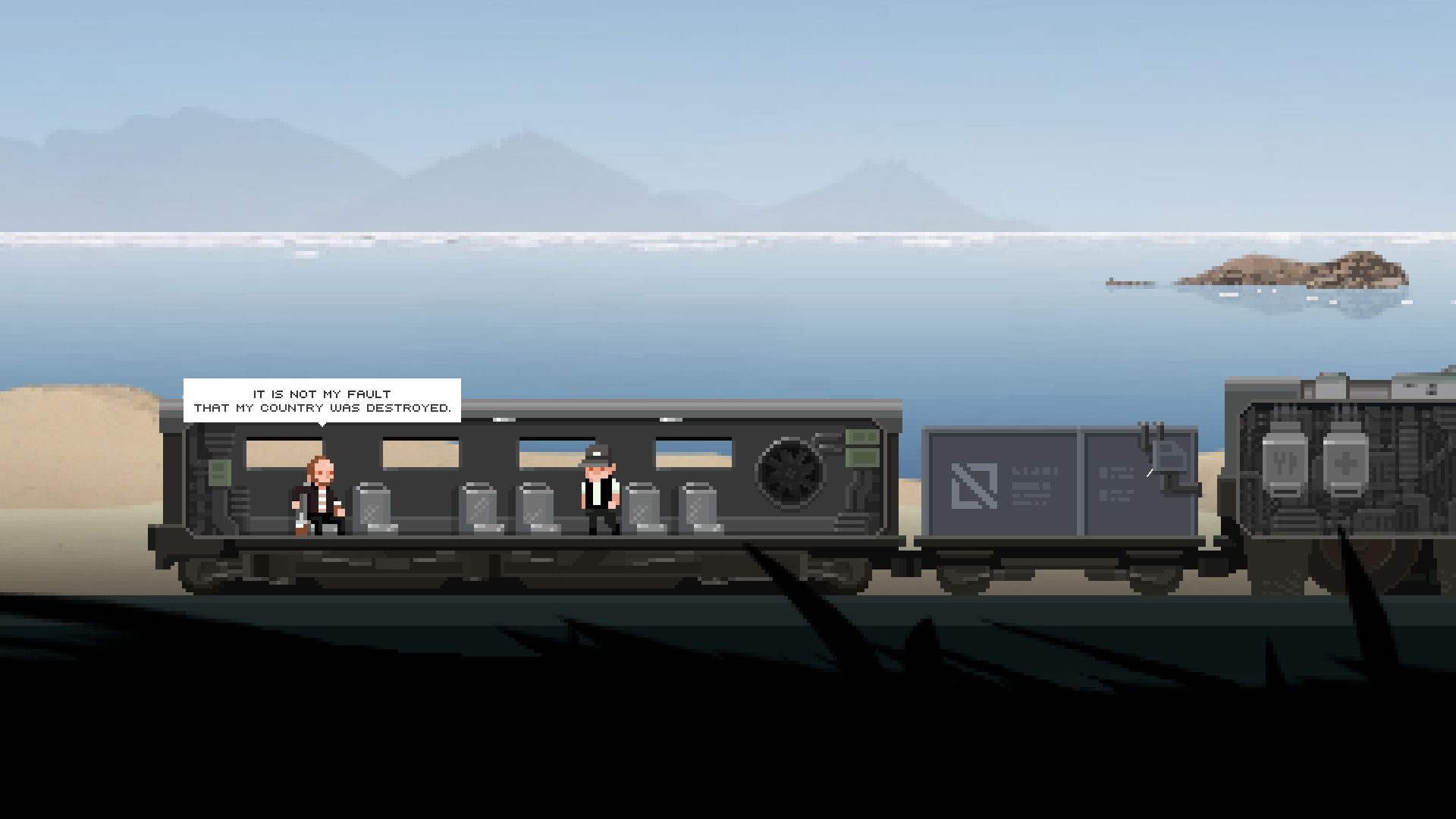 What makes the train segments interesting is that the dialogue between characters is your primary window into The Final Station's story. You find bits and pieces all over your travels, but none are as fleshed out nor telling as your passengers' waggling tongues. Though you can miss a lot -- your ears can't hear their conversations through walls, and you have to keep moving around to maintain the train's components and get supplies for ailing passengers.
The on-foot exploration segments are the real meat of the game and ultimately they will be the parts you remember most. The game forces you to push forward whether you want to or not in your search for survivors, supplies, and codes to get the train moving again.
Exploring is tense. Ammunition is low, forcing you to shoot carefully and use whatever you can find to deal with the infected. Blowing their heads off works best, but the faster and more agile infected -- not to mention the explosive variety -- are another matter that requires planning before shooting. Each time you open another door brings a new blip of anxiety about what's behind it, as medkits are shared between you and your passengers and the supplies needed to craft ammunition come in small numbers.
As you push through each station area, you are fed tidbits of the history and conjecture about an event called The Visitation, how it relates to what is happening in the game, and how the people in each area live and cope with the knowledge another catastrophic event could be upon them again.
Small details are littered throughout the game to give you a sense these cities and communities were very much alive before. An unsuspecting suburban neighborhood with little out of place, a tiny snowy town with notes on they were low on firewood for heat even before the event, a hidden but bloodied underground fighting ring...details have been etched in pixel, giving each area you come across the feeling it was once unique, even if now it's as dead as the last station you stopped at.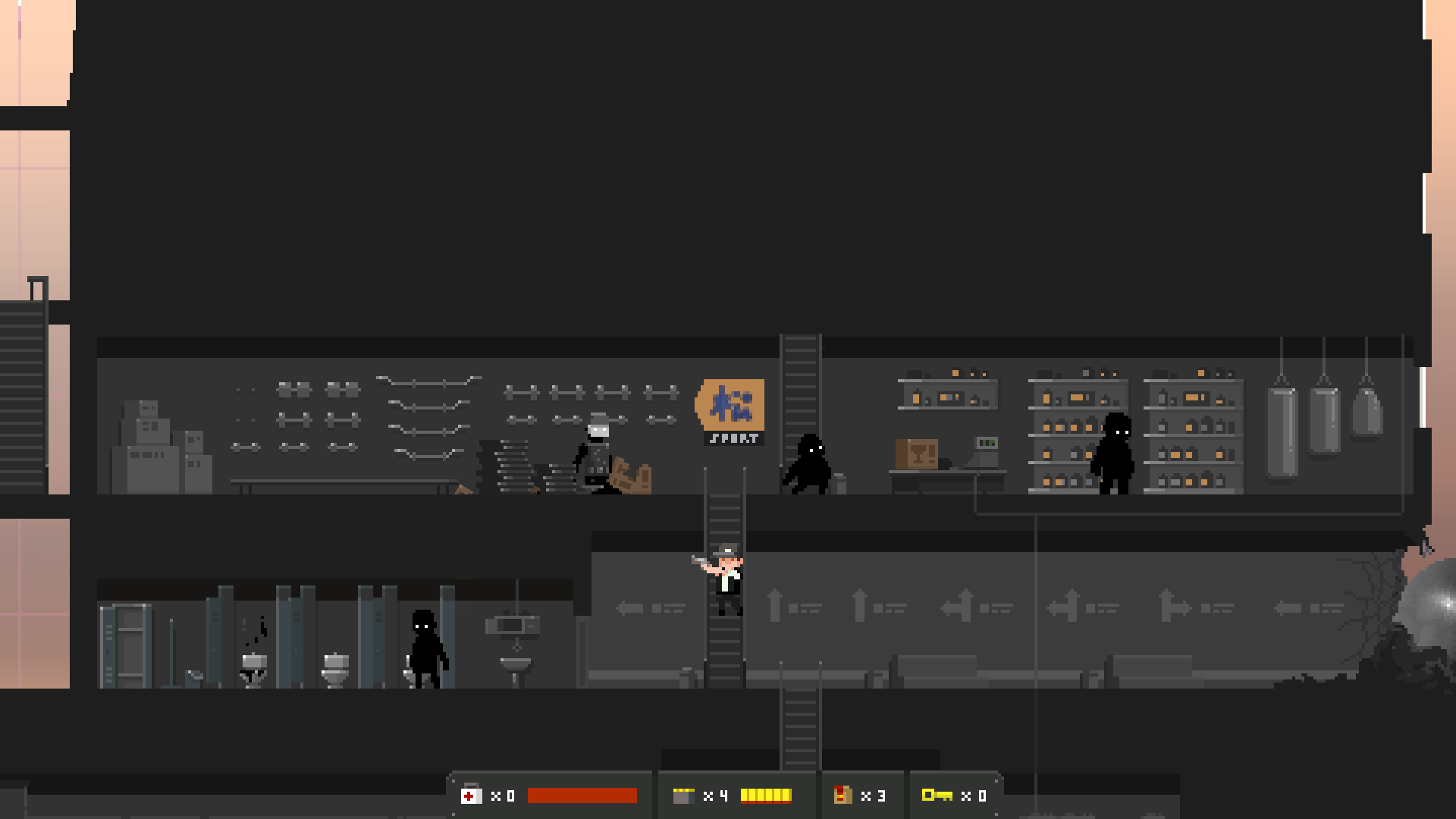 The struggle to survive and the drive to learn more
Gameplay itself is simple. You run around around and examine things, pick up keys and unlock doors, and shoot down enemies and reload. It's a simple affair and there are no puzzles. You're a busy man -- you don't have time for puzzles. You get our of your train, seek out the code to leave and any survivors, and you hop back onto the train and keep the passengers and train healthy.
The aforementioned low ammunition can make the game a little difficult. You do have to think about what you do, and conserving ammo is as hard as it sounds when opening a door almost always brings new danger. It's hard not opening every door you see despite the risks, if only to find new supplies or new information.
As all of the player character's dialogue is unheard by the player and passenger conversations can only be heard while in the passenger car of the train, it's very easy to miss vital clues about what's going on in the game's world. You'll never know what your character's motivations to push forward are until the end of the game, and it's entirely possible to miss out on all the clues doled out by your passengers by not being in the car.
You have to work to learn more. You have to hurry to fix malfunctioning train components and grab supplies just to hear a few more sentences of dialogue, and you don't know anything at all about your character until the end. The mystery of it all is a great motivator to keep pushing forward and seeing the very end of what The Final Station has to offer -- but some players may be let down by its abrupt ending.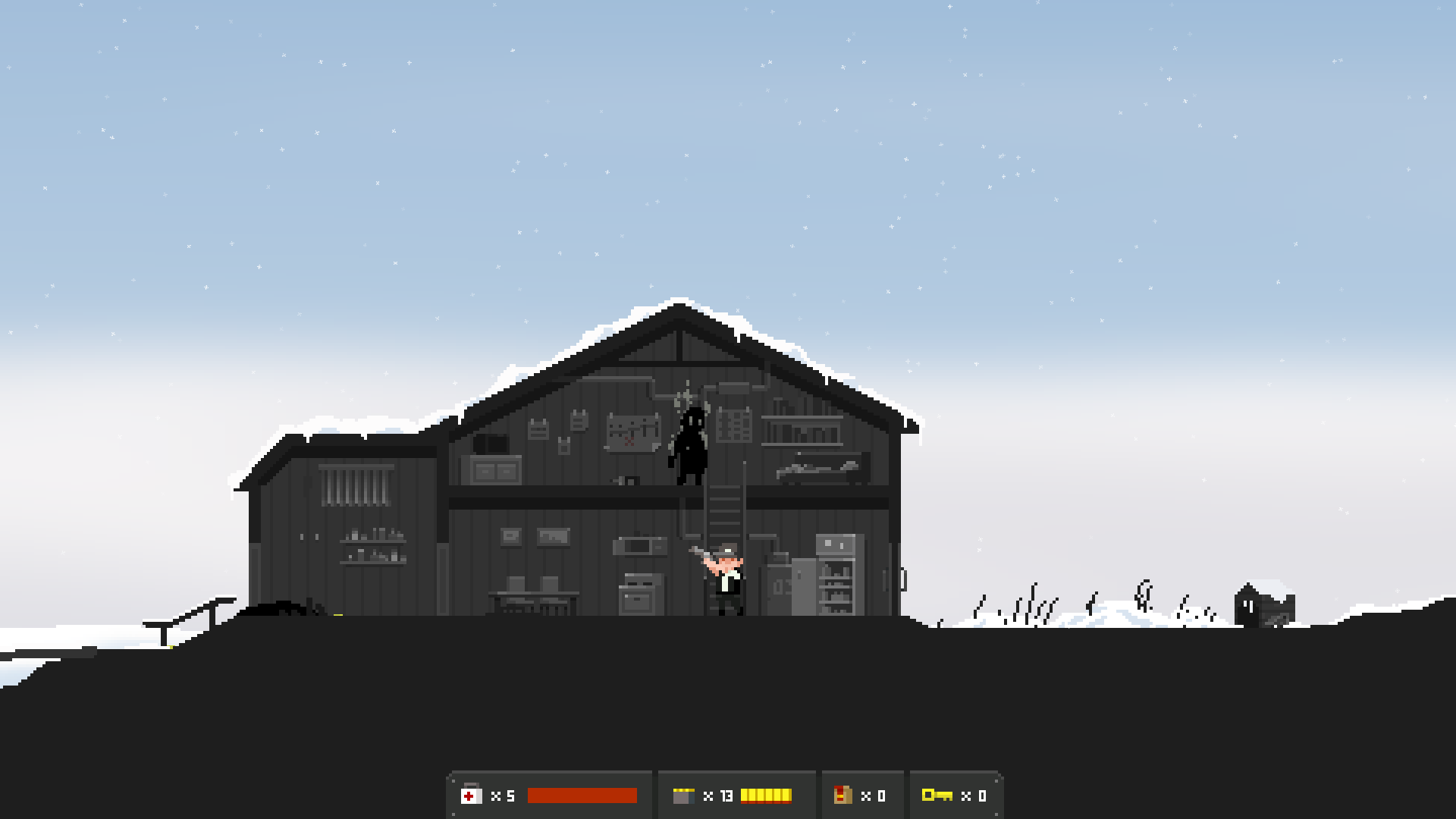 The Final Station tries hard to make players work for the knowledge they seek and at the end it's entirely possible you may feel disappointed at the lack of direct information. It brings a sort of realism to its unrealistic scenario, making it clear that you are only human. A human can't take several hits from a monster, much less hear through metal train walls or know what other people are thinking. But this is a video game, and you may be more inclined towards games that are more open with their lore details.
Much of The Final Station feels like an older survival horror game with its ammunition conservation, isolation, and tense door openings, but saying it's horror may be a stretch. You feel tense the entire game, but not scared. You push through with the hopes of finding out more, and each slice of detail brings the game's dead world to life in an eerie and fascinating way.
Something to note is that at the time of writing, the PlayStation 4 version of The Final Station has text that may be considered "for ants" by some. The text on notes you find is much smaller than I would consider comfortable. The PC version of the game doesn't have this issue -- hopefully developer Do My Best sorts the PS4 text for easier reading. I can't speak to this issue on the Xbox One version.
From both a gameplay and story standpoint, The Final Station is an enjoyable ride. It's not the longest game, taking only around 7 hours to finish if you don't die much, but it's an interesting and memorable experience from start to finish. Its $14.99 price tag feels a bit hefty for a game of such short length, and that's the only real complaint I can even muster. It could do with being longer by a few hours, but definitely an intriguing ride while it lasts.
(The writer was granted a review copy of The Final Station from the publisher.)
Our Rating
The Final Station succeeds as a tense and intriguing entry to the side-scrolling shooter genre.
Reviewed On: Playstation 4
Published Sep. 19th 2016