Download Arcade Space Shoot 'Em Up Roche Fusion 0.5!
Roche Fusion is a compilation of all we liked of the classic arcade shoot 'm ups, adding modern gameplaymechanics and with loads of eyecandy.
Roche Fusion is now in open beta and now even supports two player co-op.
Since we believe in their mantra, "For gamers, by gamers, 'with' gamers," we had no choice but to make this beta freely available for the general public. So your input is very much needed and appreciated. Only this way can we improve the game.
Requirements:
So far the game can even be played on a 6-year-old laptop with an Ati HD2600 Mobility, as long as your computer has .net4.0 and a graphics card that supports OpenGL 3.0.
What is Roche Fusion?
For people who are new to Roche Fusion, it has all we liked in the old shoot 'em ups, added modern gameplay mechanics all covered in a high resolution Tron/Geometry kind of graphics.
So like the old shmups you can expect:
2 player modus
large (sub)bosses
Loads of graphical effects(eye candy)
Large weapons
Many upgrades
High scores (offline/online)
But like new games we have:
Regenerative shield(no more bullet hell)
Procedural Gameplay: You never know what type of weapons you can get and what enemies will come. So every run should feel fresh.
Loads of secrets (bragging rights for the excellent players when discovering them)
Loads of easter eggs
Giving a large room for people to develop their own way of playing.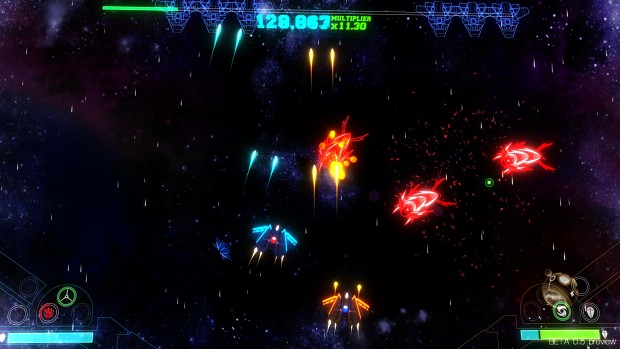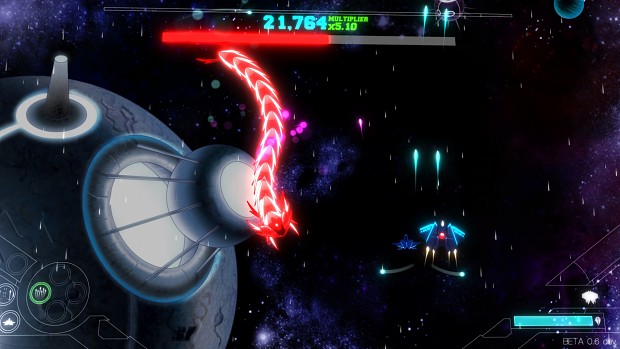 Published May. 6th 2014