PS4 and Xbox One: Two of the Most Reliable Consoles Ever?
Thus far, it appears as if the two new consoles are actually quite reliable, which is a nice change of pace.
Perhaps nobody has noticed, but the PlayStation 4 and Xbox One seem to be awfully reliable.
At the start of every generation, new hardware is almost always a little buggy. In fact, one of the biggest reasons to wait on purchasing a new gaming console has always been the same: Give the manufacturer some time to work out the kinks. That's just good advice in the realm of electronics.
However, we really haven't seen much in the way of widespread issues concerning the PS4 and Xbox One, and I say that's a big win for gamers. Perhaps we should acknowledge this, because we'd certainly acknowledge any problems. Such things garner a ton of headlines.
It's especially impressive for Sony and Microsoft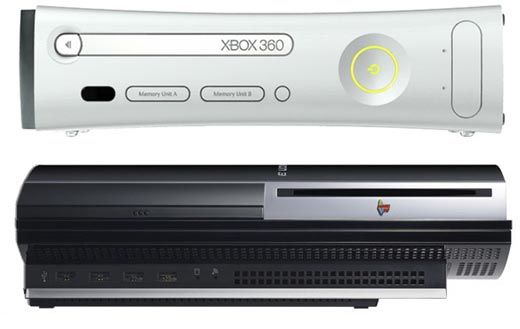 For the record, Nintendo consoles really don't break. I mean, they do, of course, but the reliability of most Nintendo machines is excellent. Okay, one could argue they're made of much cheaper materials but then again, those cheap materials appear to have staying power. The Wii and Wii U didn't have as many documented hardware problems as the PlayStation 3 or Xbox 360.
However, the PlayStation and Xbox brands have had their difficulties at the start of any new generation. The PS2 did end up becoming one of the most reliable machines in gaming history, but the launch was plagued with one problem I remember well: Standing the system vertical would almost invariably scratch the disc. I was working at Electronics Boutique when this was happening and it was a very big issue. To their credit, though, Sony fixed it within a matter of months.
The Xbox brand is notorious for crappy hardware. Plain and simple. The original Xbox was bogged down with constant DRE (Disc Read Error) flaws, and the Xbox 360 was just a train wreck out of the gate. Hell, that thing was a train wreck for years.
And yet, these new consoles seem to be sailing along smoothly...
We don't have any official numbers yet, but I'm not sure I've seen more than a small handful of headlines citing a documented hardware issue for either the PS4 or Xbox One. No system update bricking the machine, no "'blank' light of death' running rampant, no hard drive failures, etc. Of course, a bunch of people will invariably pop up and say the systems suck because they've had bad luck. Yes, indeed, nothing is perfect in the world of electronics.
But based on what we're seeing, I think we should be encouraged, don't you? Neither new console has experienced a major PR snafu regarding some sort of reliability problem, and that's a big win for gamers and the industry.
Published Jun. 26th 2014