10 Things You May Not Know About Pokemon
Are you curious about the Pokemon World? Well here are some interesting facts you may have not known.
The Pokémon World is filled with mystery. Since the 90's, Pokémon Trainers have travelled "across the lands, searching far and wide" to uncover the secrets of this world inhabited by strange, beautiful, and captivating creatures. The Pokémon games have changed tremendously since the release of Pokémon Red and Blue (and Green in Japan). We're going to take a look back through the games and reveal some facts you may have not known about your favorite Pocket Monsters:
1. In Generation I (Red, Blue, and Yellow) Bite and Gust were normal-type moves.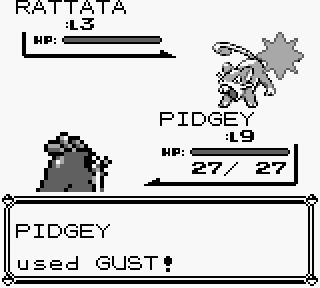 Starting with the very first games, this fact is very weird for those of us who have gotten used to these attacks now. Imagine picking up a Game-boy with Pokémon Red, and furiously tapping A yelling "Pidgey why isn't your Gust sweeping all these grass-type Pokémon!" Sounds terrible, doesn't it? Even worse, dark-type Pokémon didn't exist! These attacks were changed in Generation II and onward. Bite became a dark-type move, and Gust became a flying-type move. There you go Pidgey, now you can defeat those Oddish.
2. In Pokémon Red and Pokémon Blue there's an invisible PC in the Celadon Hotel.
Most likely an overlooked detail, the Celadon Hotel contains a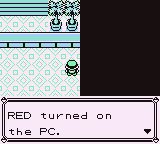 fully functional PC that you cannot see. In fact, you can even walk through it. The hotel's design is based on that of a Pokémon Center, thus if you walk to the area where you would normally find a PC inside a Pokémon Center you can access this ghost machine.
3. Dragonair (13'01") is bigger than Dragonite (7'03").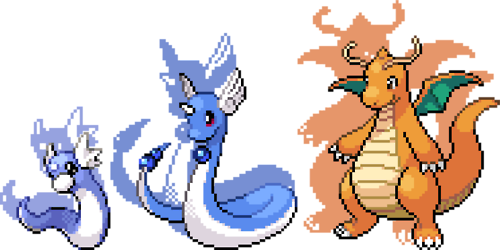 I admit this may not be that interesting, but I bet you didn't know! Dragonair is almost twice the height of Dragonite. Evolving may make it shorter, but at least it gains some curves.
4. Pokémon Crystal is the first Pokémon game where you could play as a Female.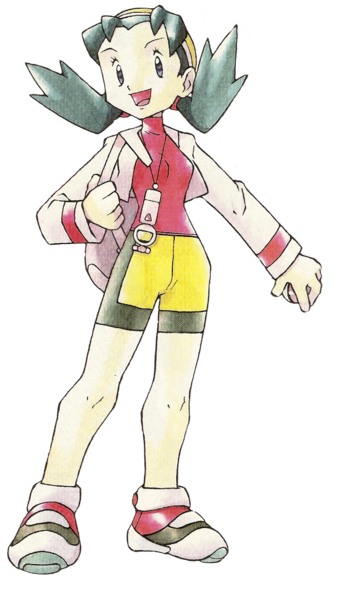 This was a huge deal for girl Pokémon fans. Before this game, one always had pretend to be a boy. Girls wanted to feel identified in the world of Pokémon as well. Clearly, the demand was heard. Since Crystal, female protagonists have always been offered. In fact, starting in Generation III, a female can even be your rival.
5. A level 100 Shuckle can potentially deal the most damage in a single attack.
Honestly, this is just something for fun. It's legitimate, but I can't see it actually working out in battle. I can't even begin to rephrase this so: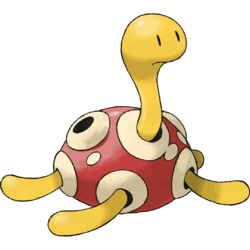 A level 100 Shuckle can potentially deal the most damage in one single attack through the use of numerous stat boosters; by using Helping Hand by two different Pokémon in a Triple battle, holding a Metronome, Power Trick, a Skill Swap to Pure Power or Huge Power, 6 Attack boosts, and a Mimicked Me First used on a slower Pokémon using the Defense Curl/Rollout combo. Also, Shuckle's partner must have the ability Flower Gift and the weather must be sunny. On the 5th turn of using Rollout consecutively without any misses, if used against a level 1 Ledyba, Yanma or Combee with minimum Defense stats, that have been hit with negative Defense modifiers (such as Screech), it can deal 481,266,036 damage with a critical hit.

Wow. Who would have guessed?
6. Brendan, from Pokémon Ruby and Sapphire, does not have white hair. His hair is actually black, and only looks white due to his hat.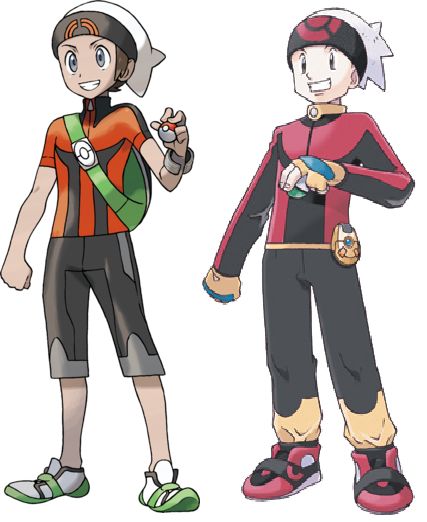 In the upcoming remakes of Pokémon Ruby and Sapphire (Pokémon Omega Ruby and Alpha Sapphire) this detail is more apparent. However in the previous game versions, most people thought Brendan's hair was actually white and that he wore a bandana. What a strange hat, Brendan. Oh well, look at you now. All tan and showing us all that your hair is, indeed, beneath that white cap.
7. Heatran (Generation IV) is the first, and so far only, Legendary Pokemon that can be Male or Female.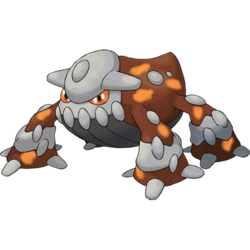 There are some Pokémon that just change the rules of the game. Legendary Pokémon have rarely even had genders. Heatran is a special exemption: it can be Male or Female. Don't get too excited though, this doesn't mean you can make little baby Heatran. This legendary Pokémon is still unavailable for mating, but this fact is pretty interesting considering the rules of breeding.
8. Cryogonal (Generation V) can learn the move Attract, despite lacking a Gender.
Attract does not affect genderless Pokémon. In fact, the only other genderless Pokémon that can learn Attract is Mew for the reason that it can learn ANY attack. For both, however, the attack is useless. So much love to give, yet no love on the receiving end... What a tragic tale.
9. Pokémon Black 2 and White 2 are the only core series games in which the Pokémon Day Care is inaccessible before entering the Hall of Fame.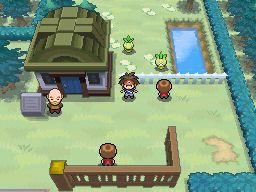 You usually encounter a Pokémon Daycare around the beginning of your adventure. You've been breeding two Pokes since Generation II, and listening to how "no one knows where the eggs came from". But Pokémon Black 2 and White 2 take that comfort away from you. You must first beat the Elite 4, and then you'll get some breeding time.
10. Pokémon X and Y are the first core series games that give Running Shoes at the start of the game.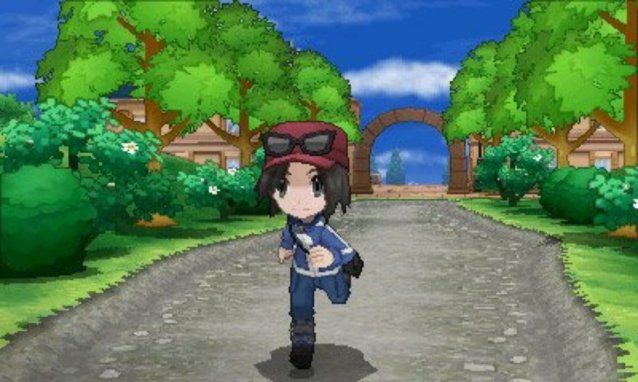 This was, personally, the nicest surprise in the most recent Pokémon game. If you've ever played Generation I, you had to deal with walking speed until you got the bike. Thank god things have changed. Not only do you move fast in Pokémon X and Y, you skate. This results in actually having to take a break from the speed and appreciate the walking feature as well.
I hope these facts were new to most of you. There are still many facts hidden within the regions of Pokémon, it's our job to find 'em all. Are there any strange Pokémon facts you know that weren't mentioned?
Published Sep. 15th 2017