Games That I Have Spent Too Much Time Playing...
Some games are just so good that you just cannot stop playing them and start on a new game...
Earlier this week, I wrote an article about three games that I never actually finished playing the Story Modes of, and that got me thinking about games that I have spent a lot of time playing. Some of the games are first-person shooters while others are role-playing games and each one has appealed to me in its own special way.
The games in this article have consumed at least 100 hours worth of my time for each game which is either impressive or I need to see the sun a bit more. Personally, I'm going to go with the first option because it makes me feel a little better about the hours I have put into some games. Either way, here a handful of games that I might have spent too much time playing and why I played the game as long as I did.
Fallout: New Vegas
One of my favorite games to ever be released has got to be Fallout: New Vegas for a number of different reasons. The storytelling in the entire Fallout universe has been extremely well done and the story of Fallout: New Vegas has always left me wanting more. I have played through the story at least three times through to see how the game plays out when each faction ends up victorious... except for the Legion because Caesar is not exactly fun to work for.
Another reason that I enjoyed Fallout: New Vegas so much was the new ability to aim down the sights of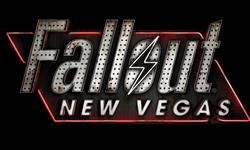 every gun. Fallout 3 did not have this feature and aiming with a reticule feels like something out of the 90s, and was something that always bugged me. So the new, improved gunplay made playing Fallout: New Vegas all the better. Especially when you consider the sheer number of different weapons in the game and the freedom you have to play the game your own way.
The atmosphere of Fallout: New Vegas is probably my main reason for playing the game so much. I have spent 76 hours roaming the Mojave Wasteland on the Xbox 360 alone and I own the game on PC as well! The Mojave Wasteland is considerably beautiful for a landscape that was decimated by several nuclear warheads and is home to freakishly large insects that prey on humans. The wasteland is something that I often have to stop and admire its beauty... right before a radscorpion starts biting at my ankles.
Halo 3
There are an awful lot of video games that are getting high-definition remakes these days and one game that needs to be remade is Halo 3. I have been a fan of the Halo universe since the first game in the series, and Halo 3 is probably my favorite game of the series so far. However, while I liked Fallout: New Vegas for its interesting storytelling, I like Halo 3 for other reasons because the storyline for Halo can get a little cloudy at times.
The main reason I loved playing Halo 3 so much was the multiplayer aspect of the game. Halo 3's multiplayer was a lot of fun and I clocked almost 100 hours in the multiplayer side alone. Whether it was messing around in Team Slayer or going "try-hard mode" in MLG, Halo 3 multiplayer was fast-paced and addicting. Literally, I spent almost every night in a six month period playing some multiplayer mode in Halo 3's matchmaking system.
If they ever announce that they are re-making Halo 3 and keeping the matchmaking system from the original, you can bet your money that I will be buying it when its released.
World of Warcraft
One of the games that I swore I would never play was World of Warcraft. Not that the game is not good or that playing the game is a bad thing, but I had heard about how easy it was to lose track of time while playing the game. However, when talking to a friend of mine at the time, I was convinced to give the game a chance and I downloaded the Starter Edition of World of Warcraft to see what all the fuss was about.
No sooner had I started playing did I realize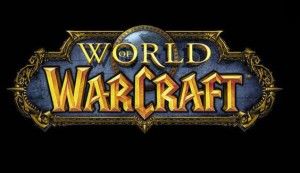 why people play World of Warcraft. The game was tremendously fun even though I did not know how to do anything the first couple of hours. However, I still had a lot of fun learning the game and later that day I ended up buying the "Battle Chest" so I could play with my friend.
I started off playing a Night Elf Hunter and I still have that same character over a year later, and I am tempted to start playing again. However, I spent most of my nights playing World of Warcraft for about a four-month stretch and logged close to 103 hours of gameplay in that short timespan. All of that because the game was a lot of fun and there was so much to see in-game.
I say that I spent too much time playing the game but I do not mean to sound like it is a bad thing. The time I have spent playing each game was a lot of fun and I do not regret a moment of it. There are a lot of things to see within some video games and without spending the necessary amount of time players might never see them.
What are some games that you have spent a lot of time playing? Let me know in the comments below.
Published Sep. 16th 2013