It's not quite the holidays yet, but as Black Friday and Cyber Monday quickly approach, it's the perfect time of year to snag the perfect gift for the scruffy-lookin' nerf herder or rebellious princess in your life. Although these gifts come from a galaxy far, far away, picking them up just in time for Christmas, a holiday birthday, or that much-anticipated midnight showing of The Last Jedi is no more than a click away.
From lightsabers and air hogs to books and art, this list of stellar Star Wars gifts is strong with the force, whether that special someone is a fan of the original trilogy, the new trilogy, or even the prequel trilogy. Strap in, kid, we're going to light speed.
---
Star Wars: The Complete Saga Episodes I-VI
Price: $87.00
Buy it on: Amazon
Sure, this is an obvious choice for any Star Wars fan, but no Star Wars gift list would be complete without the films that started it all. You won't get The Force Awakens or Rogue One in this package, but you'll get Episodes I-VI, as well as a menagerie of extra goodies, including documentaries, deleted and extended scenes, Star Wars spoofs, and 40 hours of special features.
Coming in at nine discs and 805 minutes, this Blu-ray set is the penultimate theatrical Star Wars experience. Even better, some of George Lucas' most derided changes to the franchise don't make an appearance here -- including Vader's infamous (and objectively chuckle-worthy) "Noooo" from Revenge of the Sith. That in and of itself is a gift to any true Star Wars fan.
---
A Dark Jedi and a Renegade Princess Digital Print
Price: $30
Buy it on: Etsy
Etsy has some of the best Star Wars art on the planet. I can attest to that because I've spent more time than Grand Admiral Thrawn staring at pages and pages of dazzling, awe-inspiring Star Wars prints. But in all my ogling, I've not seen a print more entrancing than A Dark Jedi and a Renegade Princess by ArtofJeronimoGomez.
The colors and lighting are absolutely spectacular and exude a seedy vibe not often seen in the mainline Star Wars films -- especially for characters like Luke Skywalker, Princess Leia, C-3PO, and R2-D2. But what is particularly stunning about this Star Wars print is that it's the perfect melding of two sci-fi/fantasy powerhouses: Blade Runner and Star Wars. Not only is it reminiscent of the neo-noir fluorescence of Ridley Scott's seminal sci-fi drama, but it makes you wonder if Han Solo was really Rick Deckard all along.
---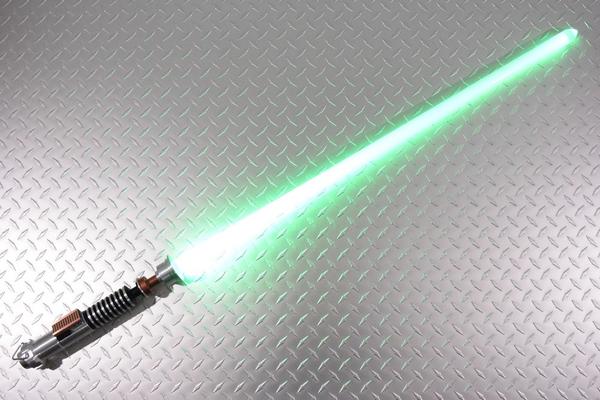 Prodigal Son Lightsaber
Price: $199.00
Buy it on: Saberforge
There's no other way to say it: If you're looking for an authentic lightsaber, you want to shop Saberforge. Since 2008, their engineers have been manufacturing some of the best, most realistic lightsabers on the market. And this particular model is, of course, a replica of Luke's saber from The Return of the Jedi.
Made with meticulous detail, Saberforge's lightsabers make perfect display pieces -- and are sturdy enough to wield, too. The Prodigal Son lightsaber is only one of over 60 different models you can purchase from Saberforge's eclectic catalog that has many of the blades found in world of Star Wars, as well as those fashioned after real-life weapons such as katanas, broadswords, and battleaxes. And the best part for Star Wars lovers? You can customize everything from the hilt to the blade length and the blade color. Give your chosen one an elegant gift from a more civilized age this holiday.
---
Vinyl Star Wars Clock
Price: $22.00
Buy it on: Etsy
Coming in on the cheaper side of things, this Star Wars vinyl wall clock is the perfect gift for that special someone who loves music and a galaxy far, far away. Understated, yet elegant, each of these clocks is handmade from a discarded record, measures 12" in diameter, and runs off a single AA battery.
The perfect home or office accent, this unique clock will help you keep track of the parsecs, err, hours, in style.
---
Star Wars: From a Certain Point of View
Price: $24.48
Buy it on: Amazon
Forty years ago, Star Wars: Episode IV -- A New Hope revolutionized film and storytelling for a generation of moviegoers. Over the years, that mythos has grown to encompass some of the very best fantasy stories ever told -- and it only helps that the lore surrounding Star Wars is full of memorable, endearing, and tragic characters. But until now, audiences and readers have predominantly seen the Star Wars universe through the eyes of its primary heroes and villains.
Enter From a Certain Point of View, a new Star Wars anthology that brings some of the very best science fiction and fantasy writers together for a celebration of A New Hope. Told through the eyes of supporting characters such as Obi-Wan Kenobi, Greedo, Aunt Beru, and even a stormtrooper, From a Certain Point of View retells key moments from Episode IV in new and sometimes poignant ways. This anthology is a must-have for any Star Wars fan, and just as the original film reshaped the way we tell stories, From a Certain Point of View reimagines everything we already thought we knew about this watershed film.
---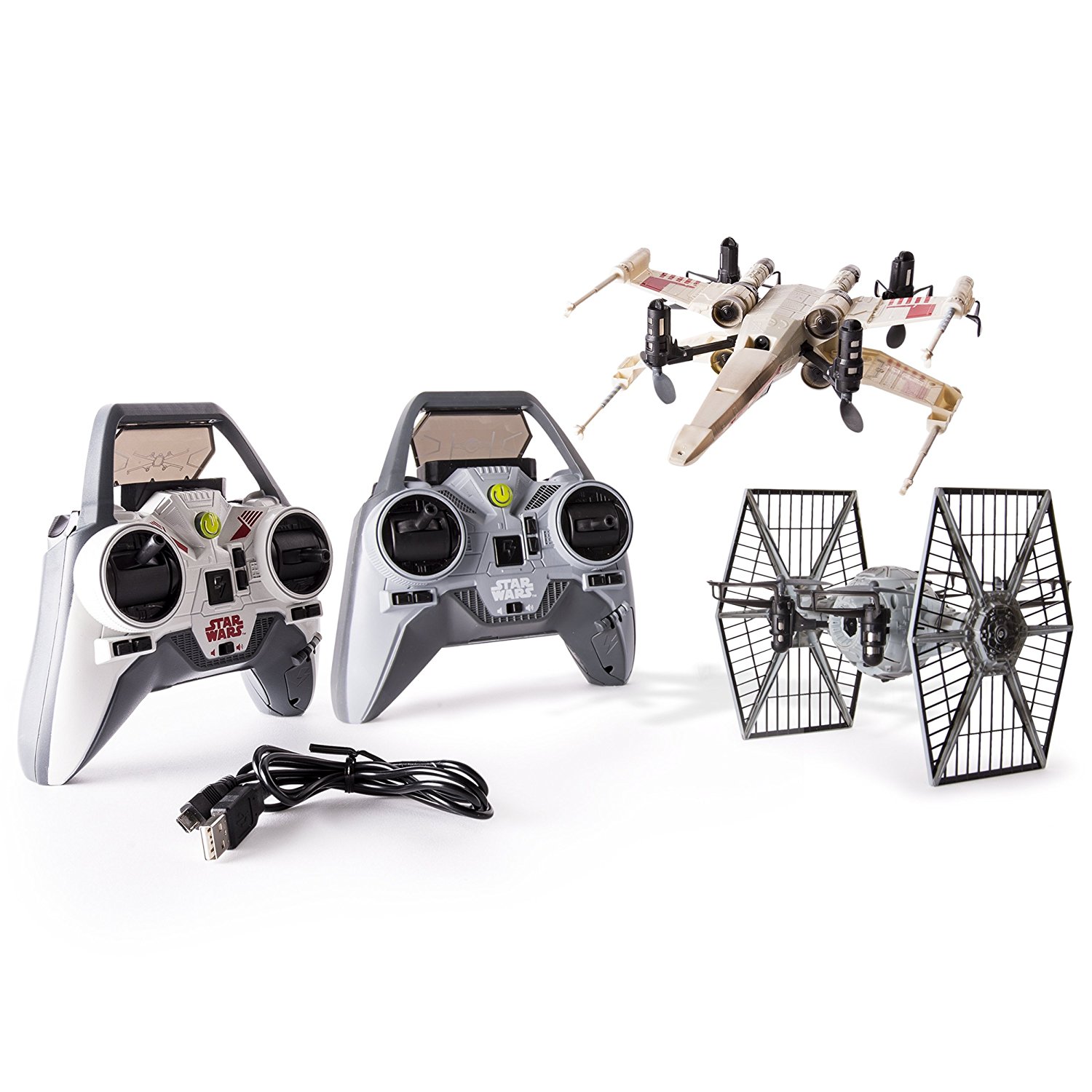 Air Hogs -- Star Wars X-Wing vs. Tie Fighter Drone Battle Set
Price: $84.85
Buy it on: Amazon
There's something that doesn't get enough attention when people talk about Star Wars -- the franchise's epic dogfights. George Lucas studied the devastating aerial combat of the Second World War to construct some of the most exhilarating space battles the movie world has ever seen. Up until now, fans of those epic Rebel and Imperial naval conflagrations had to get their fix through video games such as EA's Star War: Battlefront II and LucasArts' X-Wing vs. Tie Fighter. And although those games are heralded as some of the best Star Wars games of all time, nothing compares to getting that rush in the flesh.
While you may not be in the cockpit, this Air Hogs Star Wars set is one of the only ways to experience a true Star Wars dogfight IRL. Sporting (mostly) authentic SW detailing, this drone set uses 12 AA batteries, an infrared tracking system (which helps you keep track of your hit tally), and state-of-the-art gyro stabilization. And the best part is that this set has crazy-good range: you can take your battle up to 200ft in the sky. That's !T of a football field of tactical aerial combat.
---
Millenium Falcon Decorative Night Light
Price: $18.00
Buy it on: Amazon
What Star Wars fan hasn't dreamt of piloting the Millenium Falcon? Sure, she's a hunk of junk, but that didn't stop Han from outrunning dozens of Imperial frigates and completing the Kessel Run in 12 parsecs. And although this night light won't technically get you into the pilot's chair, it is a sleek accent piece for work or home.
Powered by a USB cable, this night light is capable of illuminating in seven different colors and alternating between single color mode and multi-color mode. The best part is that it won't take up too much room no matter where you put it: measuring in at 12" tall and 3" wide, you'll be able to fit this between your Chewbacca coffee mug and Luke Skywalker bobblehead without a problem.
---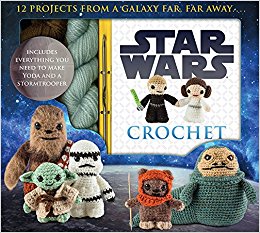 Star Wars Crochet (Crochet Kits)
Price: $19.96
Buy it on: Amazon
The Star Wars franchise is one of the most robustly creative and imaginative franchises on the planet. Outside of the Lord of the Rings Trilogy, you'd be hardpressed to find another mythos so full of life and color.
This Star Wars crochet kit is one of the more unique gifts on this list, but it's also one of the more creatively challenging gifts you might buy this holiday season. This full-color paperback comes with everything you need to get started crocheting, from in-depth instructions and patterns to yarn, a needle, stuffing, and more. With a dozen Star Wars characters to create, this gift is sure to keep giving well after its been gifted.
---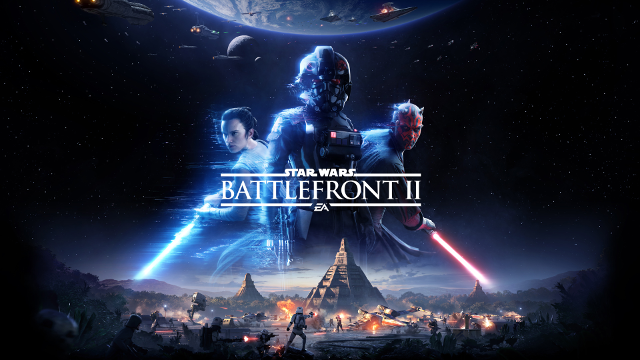 Star Wars Battlefront 2
Price: $59.99 (Standard Edition)
Systems: PS4, Xbox One, PC
Buy it on: Amazon
Star Wars Battlefront 2 is one of the most-anticipated first-/third-person shooters of 2017. Developed by DICE and published by Electronic Arts, BF2 expands on the formula of 2016's Battlefront, letting players experience all current Star Wars eras. From the Clone Wars to the Galactic Civil War and the struggle between the Resistance and The First Order, players will fight for the future of the galaxy on an unprecedented scale.
On the PlayStation 4, Xbox One, and PC, Star Wars Battlefront 2 is available is two separate editions. The Standard Edition will get you the base game … and that's about it. But the $79 Deluxe Edition will get you the base game plus exclusive skins and powerful unlockables for weapons and more. What Star Wars fan doesn't want be a stormtrooper on the forefront of a 40-man skirmish, pit Rey against Darth Maul, or pilot a Trade Federation Droid Fighter?
---
Star Wars: Darth Vader Volume 1
Price: $13.59
Buy it on: Amazon
When Disney bought Lucasfilm and did away with the old Expanded Universe, millions of Star Wars fans cried out in terror. Countless critically acclaimed stories were seemingly struck from the record and banished into the unknown regions of space. But then something somewhat unexpected happened: Marvel started producing new Star Wars comics. Good Star Wars comics. And one of the best of that initial lot is Star Wars: Darth Vader.
Taking place between the events of Episode IV: A New Hope and Episode V: The Empire Strikes Back, Darth Vader Volume 1 finds Vader in a peculiar place following the events of A New Hope. On a solo mission to defeat the Alliance, Vader finds himself in the company of new companions on a very dangerous mission. Collecting issue 1-6 of the eponymous Marvel comic, Vader Volume 1 comes in at 160 pages and shows Vader in all of his dark power. This collection shows Vader for the menacing Sith he truly is.
---
X-Wing Miniatures Game
Price: $24.99
Buy it on: Amazon
When it comes to Star Wars gifts, Fantasy Flight Games' X-Wing Miniatures tabletop experience might just be the most involved -- and ultimately, the most expensive. If your favorite Star Wars fanatic is a tactician and strategist alongside a connoisseur of all things science-fantasy, you can't do much better than this in-depth tabletop experience.
This starter set will get you two Tie-Fighters and an X-Wing, as well as the necessary cutouts and dice needed to get your first matches off the ground. And don't think that aerial combat in a tabletop setting isn't frenetic and stressful; X-Wing Miniatures is one the most fun, yet most strategic tabletop games currently on the market. Games can be lightning fast or develop over the span of an hour. Sure, there are tons of (worthwhile) expansions that can get relatively pricey, but the rush of commanding your fleet in galactic combat or running missions as Han Solo or Poe Dameron more than make up for it.
---
While this definitely doesn't cover the gamut of Star Wars gifts that you can get your special someone this holiday season, these are some of the most unique and interesting ones they'll see all year.
Which one do you plan on picking up? Let us know in the comments below!