A lot of us gamers love to collect items that mean something to us and the games that we play. The best gift I ever received was a Dragon Age hoodie! Well perhaps not THE best, but it was pretty awesome. We have picked out 15 handcrafted gifts that are perfect for gamers. As a bonus, all of these gifts are less than $36! Whether you're buying for a gamer or you want to purchase a little something for yourself, take a look at what we found.

This particular gift can range from $2 upwards, depending on the size and whether you want the gift on a canvas. With this poster, you get an amazing piece of Skyrim art with a badass dragon on it. The sizes range from A6 to A1 and are available on both poster paper and canvas. Depending on your style and space there are plenty of options out there for you.

If you want to purchase a gamer a gift the recipient will always have in sight, then these stickers are perfect. They are available for a range of Overwatch characters, such as Mercy, D.Va, McCree, Hanzo, Genji, Symmetra, Mei, Reaper, Ana, Pharah and Sombra. These keyboard stickers are available in a variety of colors that match the characters, and they aren't mapped to certain keys. This means, you have the option to put the stickers wherever you want!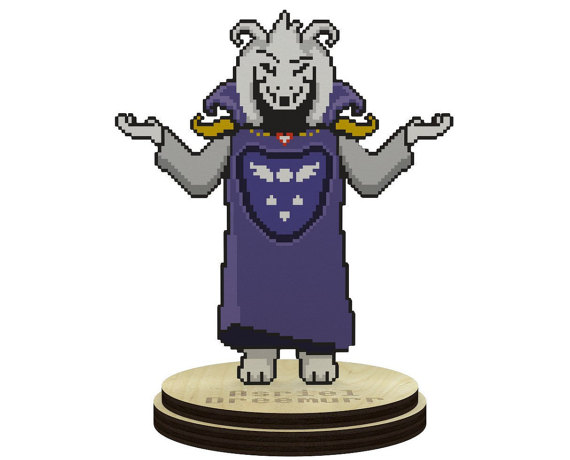 Undertale has become a massively popular game, more than anyone could have ever expected. This wooden figurine is fantastically made and is small enough to fit on your desk. There are two gestures for the Asriel figurine and it is beautiful. The colors and the expressions are so accurate, it looks like it came straight out of the game.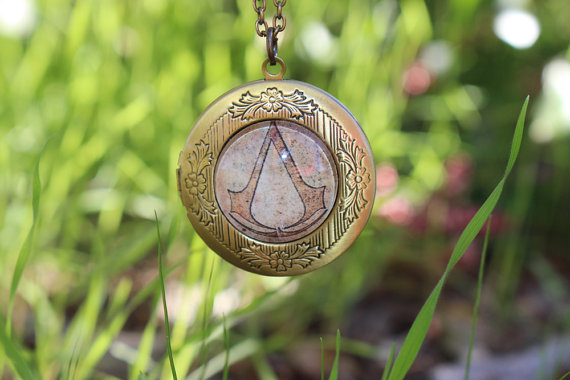 If having gaming merchandise in your home isn't enough, why not buy something you can take with you? This is a charming antique-esque locket with the assassin symbol emblazoned on the front. It can be a fantastic conversation piece with people, and you can carry your favorite game with you wherever you go. It comes with the chain and opens, so you can use it as a regular locket as well. You'll be able to put a photo of your partner, family or friends in a sweet gaming orientated locket. The same seller also produces Zelda lockets as well, so if this one isn't to your taste there are others available for the same price.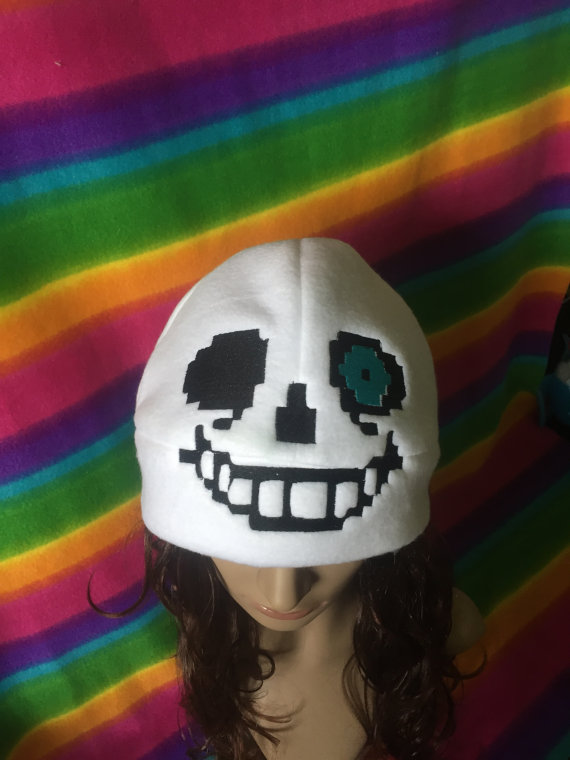 Another Undertale item makes its way onto the list, but can you blame me? When you see a Sans beanie it is hard to resist. The default is San's serious face, but you can also request a different face in the notes for this beanie. This is an especially cool item if you're buying it for Christmas as the recipient will be able to keep their head and ears warm, while having a Sans on their head. The seller of this item also has other Undertale character beanies such as Papyrus, Flowey and Asriel. You'll be able to have your favourite Undertale character with you wherever you go. Or if Undertale isn't your style there are Pokemon beanies available as well!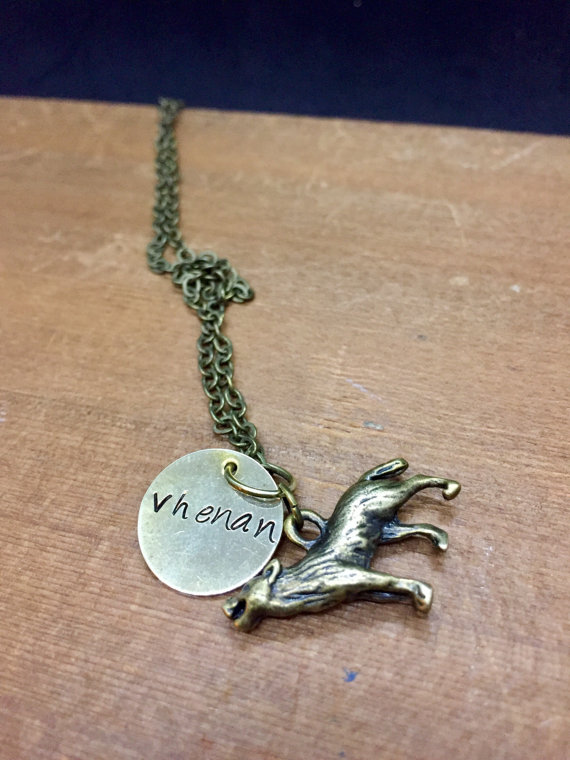 Another item you can take with you everywhere is this wonderfully crafted, Dragon Age inspired pendant. It is a wonderfully formed brass piece with a lot of detail put into the design. You can also buy Sera, Kadan, Anders and Fenris pendants from the seller in their Dragon Age range. They also offer Overwatch inspired pendants as well, so you can take your favorite games with you wherever you go.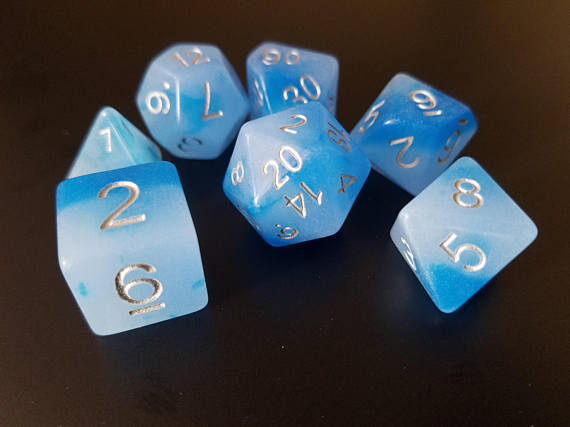 There is an absolutely fantastic range of D&D dice on Etsy, but these were my personal favorite. The gradient between colors within the dice is beautiful and merge together so well. The color is soft and the numbers on the dice are clear and well-engraved. You can choose the secondary color, either white or yellow, although yellow will cost you a dollar more. This seller has a wonderful range of dice from rose gold to chrome and healer dice as well. However, when you have glow in the dark dice what more could you want?

One of the only items that isn't specifically related to an individual game, but it's still another fantastic addition to your home. This gift is wonderful for anyone who is a massive gamer as it comes in a variety of colors for both the background and the text. It is a large sign and would work fantastically outside of someone's room. So perhaps if you have a teenager who is into games, this would be a great gift to to give them.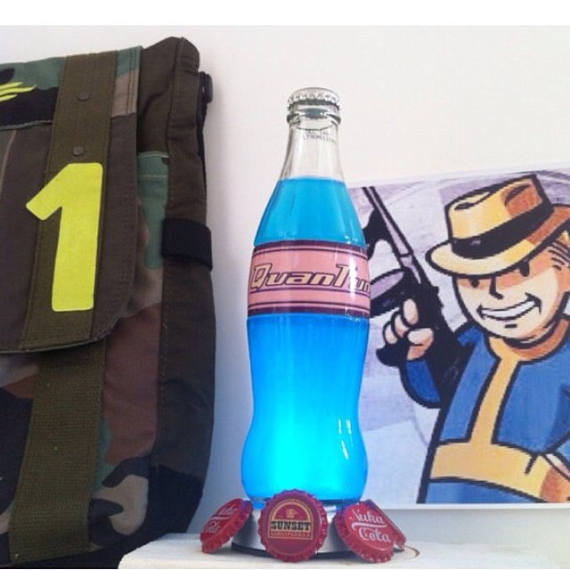 It's late at night, you're still on a massive gaming binge, but it's been progressively getting darker and darker until your eyes can't stand it anymore. You turn around and switch on your Fallout lamp: how cool is that? You can turn your house into a gaming haven with this bright addition to your home.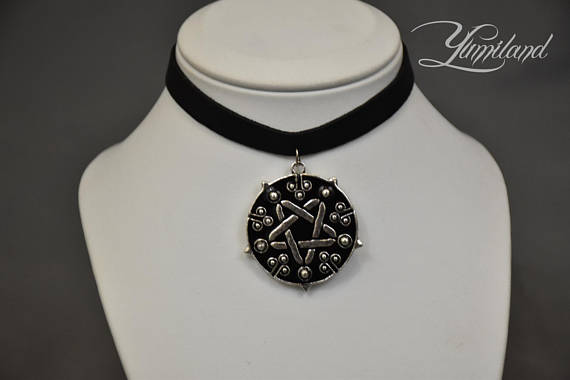 The last gift on our list that you'll be able to wear is inspired from Yennefer's pendant in The Wicther 3. This is a fantastic item for anyone who wants to cosplay, or simply wear it out and about. The item isn't in your face about being a piece of gaming merchandise and might even tie together that gothic outfit you're dying to wear. This is a high-quality piece that is perfect for cosplay or for everyday use, anybody who is a fan of Yennefer and The Witcher will absolutely love this gift.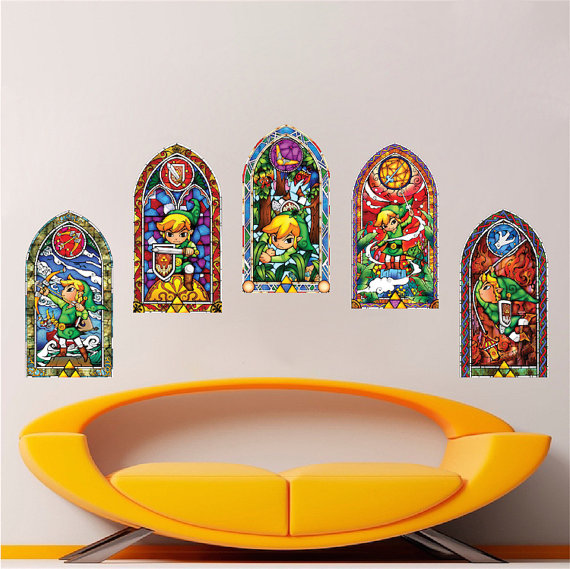 This is an incredible gift for anyone who is looking to spruce up a room with some gaming decorations. These decals are inspired from the Windwaker games and are absolutely stunning–you would think they came from a church if Zelda was a religion. The five decals have different designs and colors, so you don't have to worry about having multiple of one decal. They come in two sizes, either the 8"x4" which is priced at $19.99 or the 7"x13" priced at $39.95.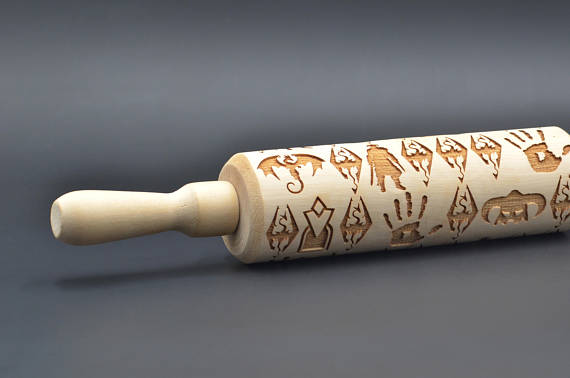 Do you have a friend who both loves cooking and video games? Well this is the perfect present for them, whether you're making cookies and want some Skyrim images in them or just want an awesome rolling pin. There are a variety of different images on the rolling pin, so you can get really creative with this item.
The item is made from wood and is 100% safe to use with food.
These Final Fantasy inspired phone cases cover iPhones from the 7 to 4 and Galaxy 7 to 4. The cases are really well made, and the designs are incredibly cute. A personal favorite is the Chocobo design, but you can also get Moogle designs and Cactuar designs for your device as well. Let everyone know your love for Final Fantasy with one of these phone cases, or show someone you love that you know what they like.
When I next get my paycheck this is going to be one of the first things on my list. These pillows are incredibly adorable and who doesn't want to snuggle with Geralt on the couch? Both the front and back are fully printed, and he even has his swords on his back. Also, this pillow is one of the only times you'll get to see Geralt smile.
There are a variety of other pillows available that are made after popular shows, movies and games. From Spock to Leia and even a Daryl Dixon pillow. Starting to think I'll need two instead of just getting the Geralt one.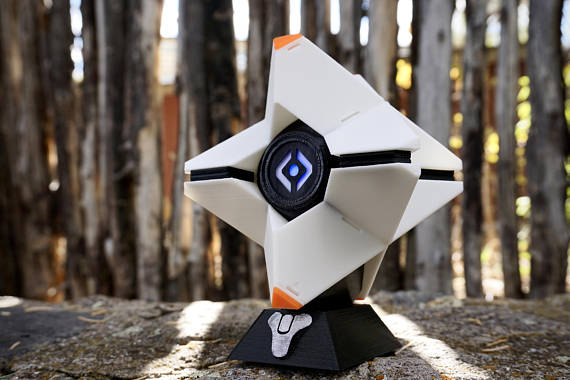 Last, but not least is this incredibly badass replica of Destiny's Ghost, which lights up and comes in a variety of colors. You get a stand well. There are a wide range of colors for the LED light, from amber to red and even a colour changing LED.
The item is $36 if you want a mystery colour for your replica, however if you want the colour exactly the way you want it, it'll cost you $40.50. There are 20 colours available which includes glowing green, so whatever you want is available with this item.
—
That was our list of handcrafted video game gifts that should definitely make your Christmas list. There is so much out there–being a gamer has never been so good. There is so much out there to explore, but you can start with our list here. Remember all items will go up and down in price, so always keep an eye out for bargains.
What do you think about the gifts we've picked out? Have you got any favorites? Let us know your thoughts in the comments.
About the author