If you live in the good ol' US of A like I do, then this coming Thursday is Thanksgiving. It's a time to give thanks, be with family and all that jazz. However, some may be away for the holiday, not able to be among friends and loved ones. So for you all who may be alone this Thursday, let me help you past the time by suggesting five games that have single player stories that you can beat on Thanksgiving Day.
Super Meat Boy
If you are good and can memorize your jump timing, then Super Meat Boy can easily be
beaten in 12 hours. I'll be honest here, I never finished because I got too frustrated. I'm about 3 hours in and over half way done. If you like games that will challenge you, and then make you cry in a corner because you can't get past that last lava pit, then you should give this one a go. Perhaps it will give you an outlet to express your sorrow of not being at a party.
Portal
If you haven't already beaten this game, then you need to do it now! However, if you have
solved all the puzzles, then go ahead and try it again, this time completing each level as fast as possible. The game is definitely worth it and is considered one of the best mind benders in all of gaming. There is even a recipe for cake that can be found if you want to try some cooking this Thanksgiving! It's a win-win.
Battlefield 4
It's next-gen. It's action packed. It's Battlefield 4. Now I know that this is primarily a multiplayer game, but there is also a single player story mode that can be quite engaging at times. It is true that the single player isn't as good as it could have been, and the writing is sometimes horrible, but there are some great set-pieces that can make your jaw drop now and then. The campaign is only about 7-8 hours on the hardest difficulty, so this would be the perfect time to complete it and get all those achievements.
Thomas Was Alone
This game went under the radar for some, and unfortunately didn't get as much praise that it should have when it was released. Thomas Was Alone is a great example of how good writing can make an emotionally gripping story. Sure, the story revolves around squares, but you actually get attached to the characters. The campaign should only take you around 3-4 hours, which will give you time left over to fix a small, personal turkey! Yum!
DuckTales Remastered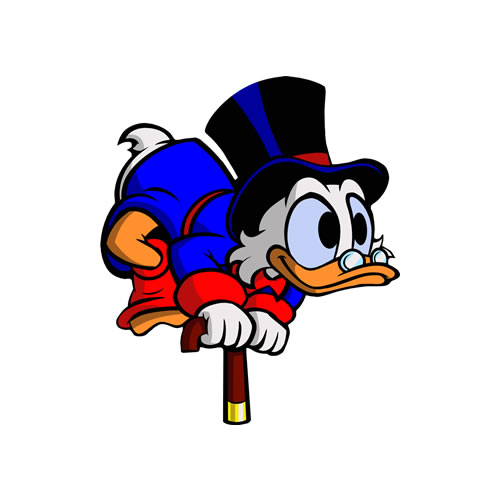 Since this day is the day of thanks, it is only fitting that the last game on this list is a blast from the past. DuckTales was one of the gems of the NES and WayForward Technologies released a faithful remake a few months ago. You will feel like you are watching a long-lost episode of the Disney cartoon as you start to sing to yourself the epic opening lines "Life is like a hurricane here in Duckburg…"
What are your plans for Thanksgiving? Comment below!
About the author