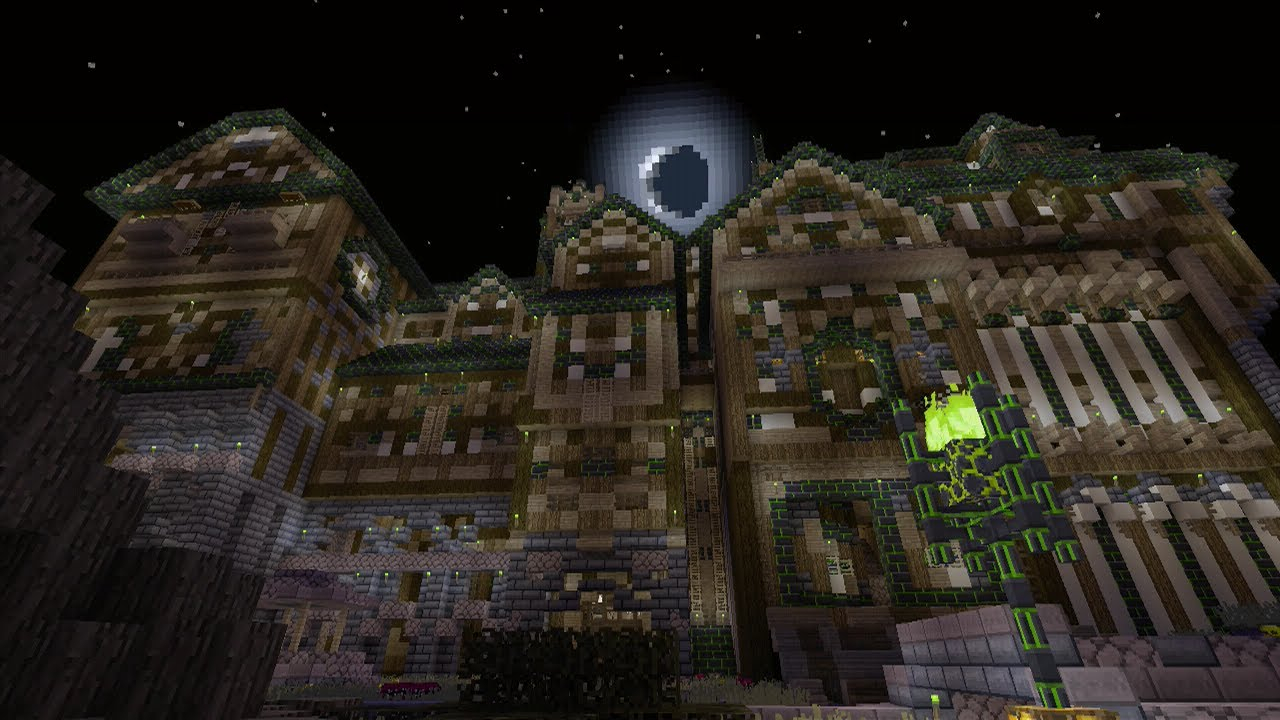 In a game like Minecraft, you honestly never know what you're going to get. The community is filled with creatives who know a thing or two about building in a game created from blocks, they have all the building blocks they could ever need to make some amazing structures.
Speaking of which, there are tons that pop up in both fan-made and developer game creations -- towns included. It really is an "if you can think it, you can make it" type of deal and Halloween is all about creativity.
Minecraft community creators have made plenty of impressive Halloween themed houses and places and I've got 8 of them just for your viewing pleasure. Keep clicking to check them out.
---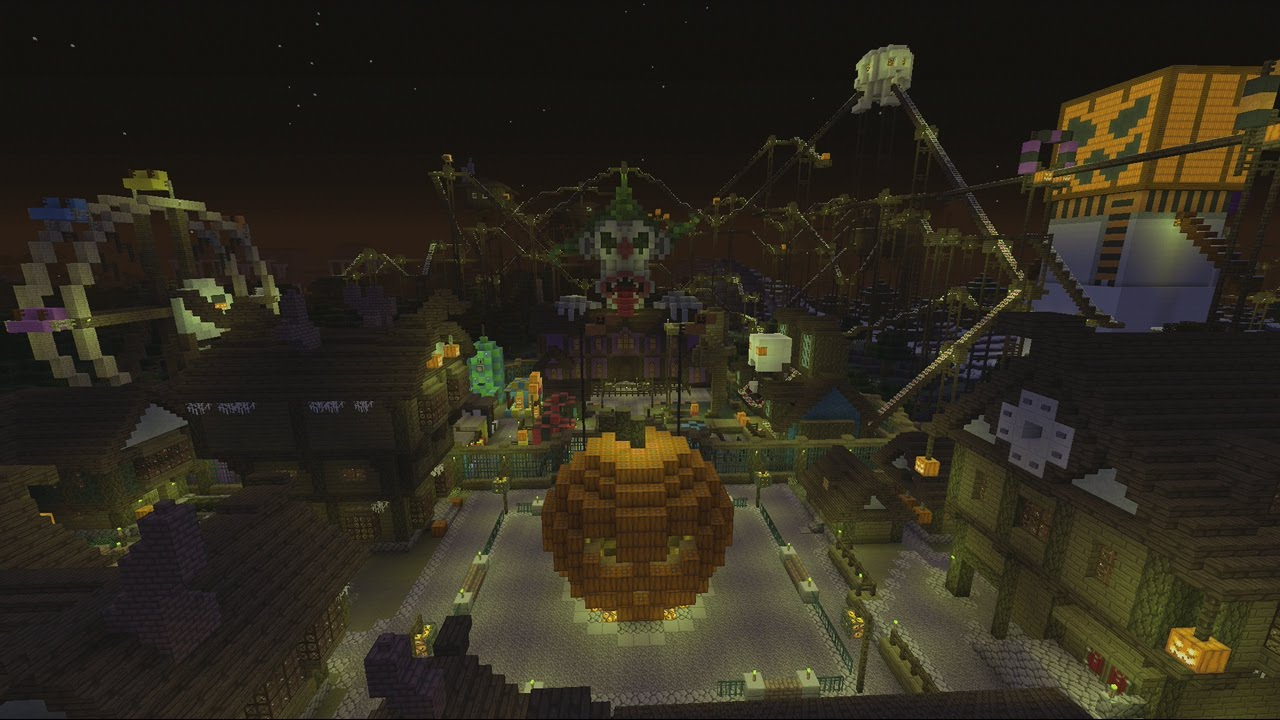 Halloween Theme Park
Halloween Mash-Up Pack Console Edition
Download it for Xbox and try out the epic Clown roller coaster
Last year, a comprehensive mashup pack for the Xbox 360/One and PlayStation consoles was released and this lovely screen cap happens to come from one of the available packs. The Halloween edition is by far one of the most eye catching game developer creations for Minecraft. From the giant pumpkin in the middle of the park/town to the frightful roller coaster clown, it is a sight to behold.
---
Haunted House
The Devil's in the details. Literally. In case you didn't see it immediately, just look at the middle image to catch the devil design cleverly created with the placement of red brick, cement blocks, balcony and windows. It sure does make for a scary looking house. All props go to the talented Weerdoh for this one of a kind haunted house.
---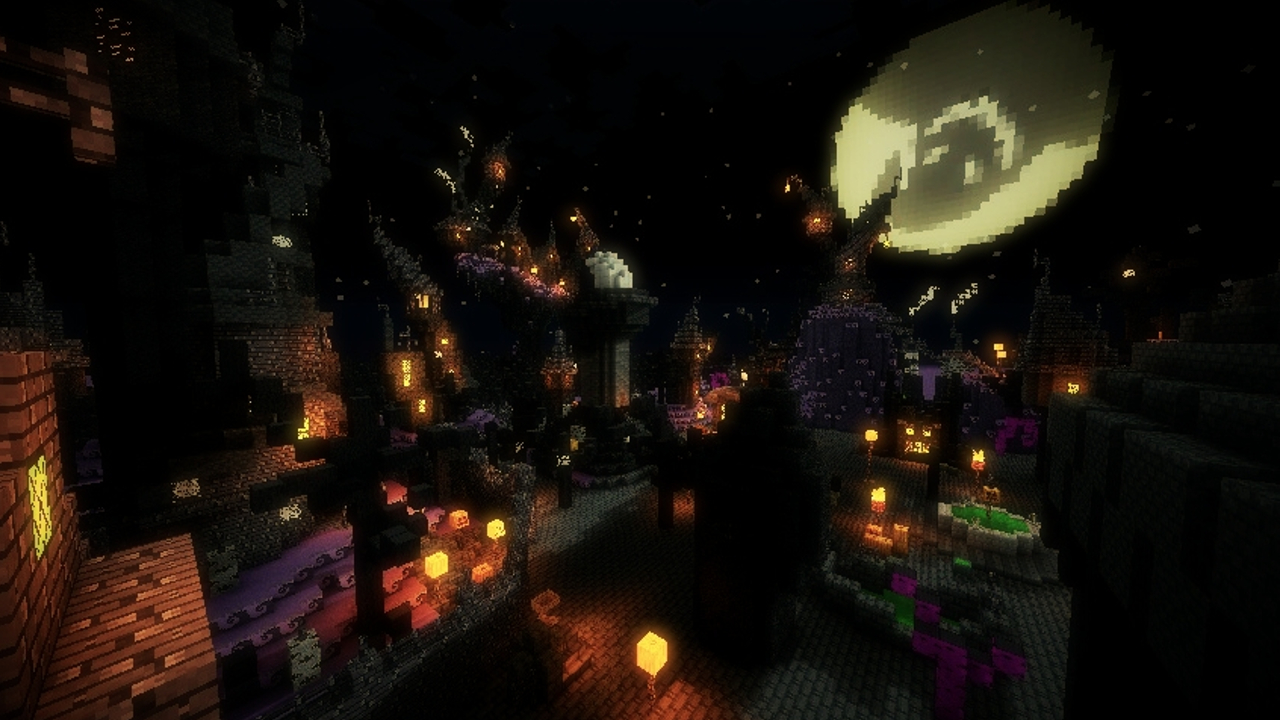 Nightmare Before Christmas Halloween Town
There are too many places to count in the Halloween Town Night Before Christmas inspired Minecraft game that it was hard to pick a screencap. However, I would be wrong to not mention it at all in this list of spooky towns and houses. The game has both, so what better way to show it then a spooky view of downtown? Ilikecutepeople did a fantastic job capturing the town.
---
Haunted Mansion Halloween
Grey skies? Check. Lightning? Check. Ominous big house at the top of a desolate town? Check. Ghost clouds? Or are those just huge ghosts flying over the town? Either way, check. I think with all those elements it is safe to say that creator bilZ nailed what it takes to creating a creepy Halloween town and haunted house.
---
The Lunatic Asylum of Darkness
This attractive looking but scary haunted house comes to us by Team Vindicta. It is actually part of a little downloadable Halloween special that you can play, and even has an awesome easter egg contained within. The amount of details in the mansion is tremendous and with the dark textures and balance of elements it definitely deserved a spot on the list.
---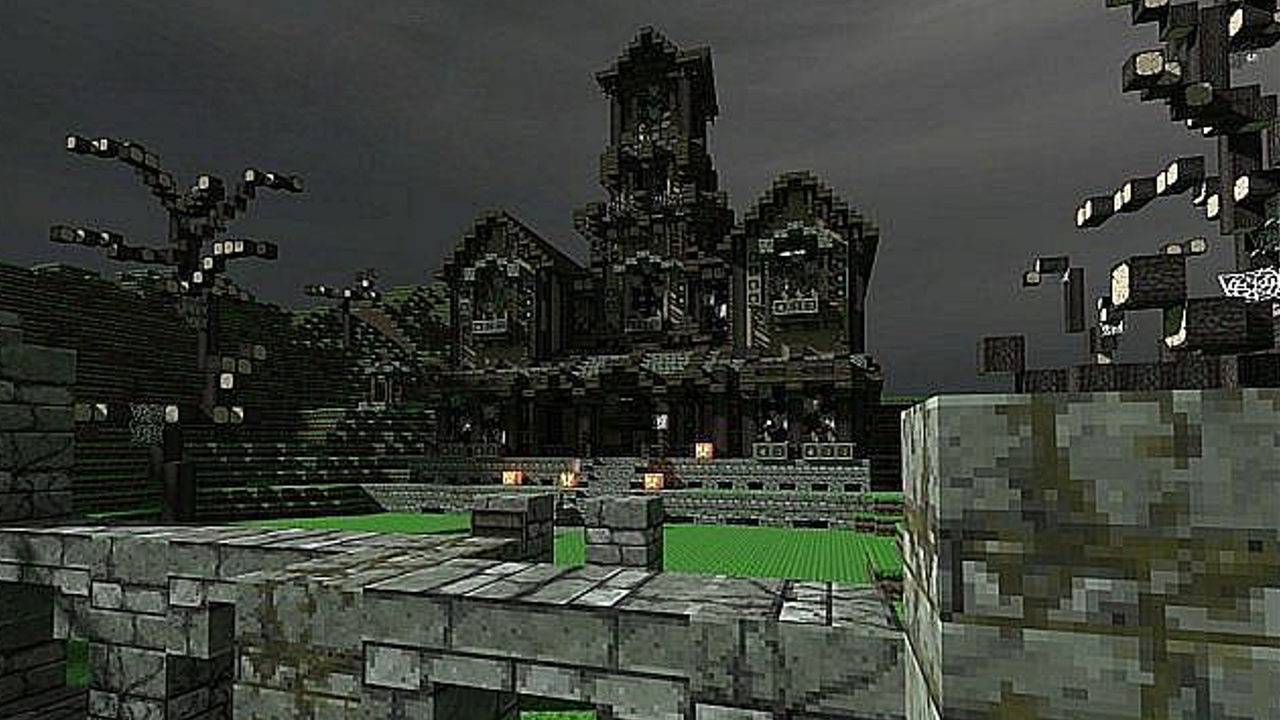 Halloween Mansion
Utilizing the Dokucraft Dark texture park, Planet Minecraft user crazyeagle was able to make this awesome mansion. It looks straight from some graphic novel or the house in the movie that the character goes in despite you shouting at the screen that they shouldn't. While there is a pop of green, somehow it just makes the manor that much more spooky.
---
Halloween Mansion Server Spawn
Nothing says spooky when the only way to get to a mansion is a drawbridge that happens to be over neon orange water. Lava perhaps? Pumpkin juice? We'll never know, but we do know that creator ItzCharlie put a lot of work in creating this Halloween build. I just love the giant pumpkins just hanging around. The only thing that would have made them cooler would have been to see them lit.
---
Haunted Halloween House
Artisan architect sogfin created this haunted house about three years ago and it is still pretty awesome. Much like Weerdoh's creation, the house has a face and while it isn't as terrifying, you have to appreciate the fire in the windows that make the eyes glow. It is a seriously wonderful touch, right alongside their use of texture. Nice work.
---
With all these haunted houses and towns, one can just imagine who will be at the front door to welcome you in. I imagine faces like these, it would only be fitting wouldn't you say?