Sony has announced news that they are releasing a combination of a FPS keyboard and mouse for the PS4. Titled the "Tactical Assault Controller", it will be released in November, in Japan, for ¥14,904 or around $120.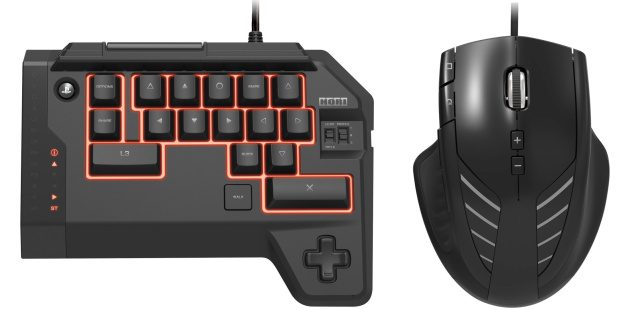 This is an interesting new addition to PlayStation accessories. It just seems like an accessory that seems good in theory, but in reality the "Tactical Assault Controller" seems impractical and awkward.
Don't get me wrong; there have been times where I've wished that my PlayStation had a keyboard. Still, these moments where far and few in number as they were only when I had to enter information to log into various accounts or use the search engine. Also it was only awkward and time consuming while playing the PS3, the PS4 really streamlined the issues with typing. It is nice that the keyboard works for both the PS3 and the PS4.
I can definitely see the reason behind this, to appeal to the multitude of Steam and PC gamers and it is a decent effort. However many gamers aren't exactly fans of FPS keyboards in the first place and also the orientation of all of the keyboards buttons seems rather chaotic and pointless compared to the Dualshock 4 controller, which is probably the best controller released as of this generation.
Look at this beautiful controller, why subsitute it for an awkward keyboard?
Am I alone in my skeptical views of the "Tactical Assault Controller" or do you gaming fans feel the same? Leave a comment and as always, for all your gaming news and articles stay tuned to GameSkinny.com.
About the author