When last we met, we took a look at some pretty amazing statues. God of War, Zelda, Mass Effect; all of those statues were quite impressive, but there are way more where those came from.
For that reason, I found myself once again looking at various collectibles, and want to share another 10 awesome gaming-themed statues. Oh, and like last time, these will most likely be way too expensive for anyone to buy, though I'd still like to get my hands on at least one of them.
---
League of Legends Ziggs Statue
We start with one that isn't too bad price wise; as this one comes in at $150. It is 13 inches tall, and is really quite impressive. Riot also had a Twisted Fate statue, so I had to really debate which one I wanted to include on the list. Ziggs ended up with the win since his statue is just a bit more exciting overall.
I will say that his smile creeps me out a little. Imagine this guy staring at you in the middle of the night. You can grab this piece at the Riot store.
---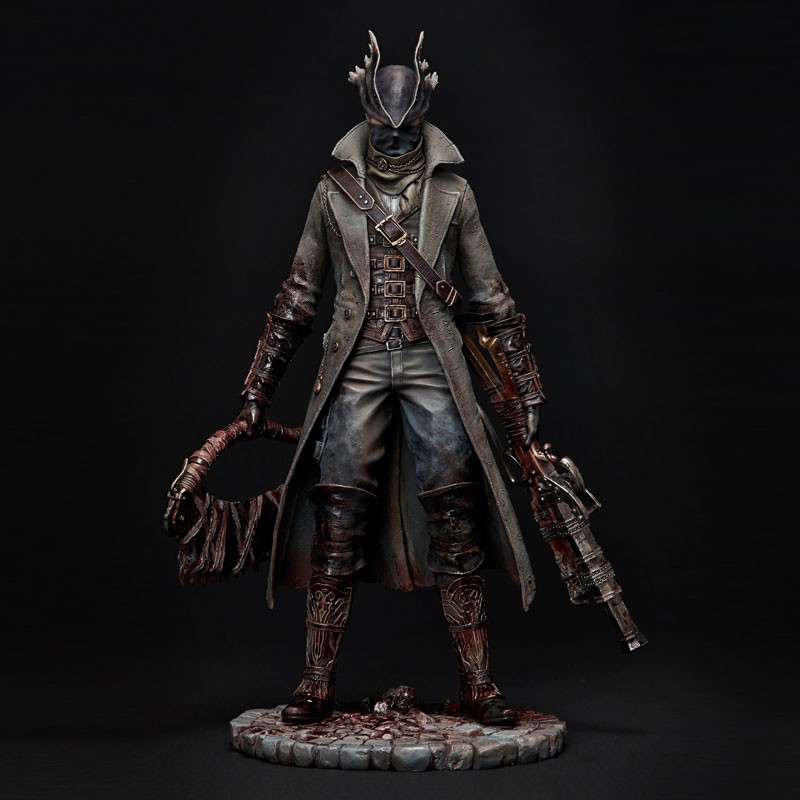 Bloodborne's Hunter Puddle of Blood Statue
This piece is 16 inches tall and will run you $315. The Bloodborne statue is pretty cool, though I wish the pose was a little more dynamic instead of him just kind of standing there. That said, the detail is gorgeous and if you look closely you can see blood on his legs. That 'blood' drips down and runs into the cracks in the brick below. The attention to that small little detail would make this a great piece to own.
While not on sale yet, you can put a deposit on it at the PlayStation Store. Sony is aiming for a late-March release.
---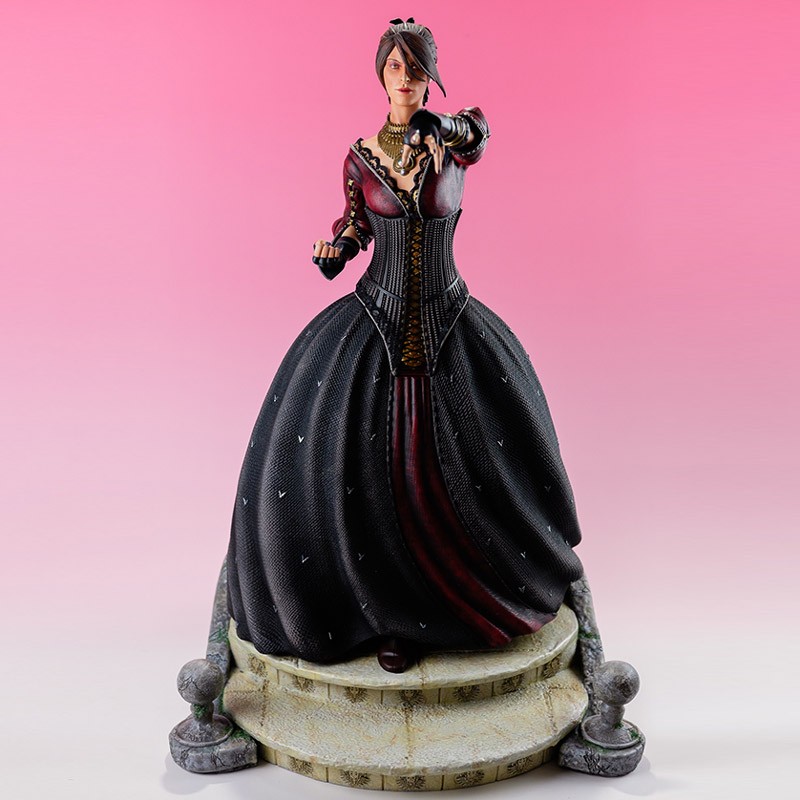 Dragon Age's Morrigan Statue
This is a beautiful piece. The details in the corset alone are breathtaking. Standing at about 20 inches tall, this collectible costs $330, although there is an exclusive edition for $360. The special edition comes with flames on Morrigan's right arm that light up. Personally, I don't like the way that one looks and prefer the standard edition (plus it's cheaper).
You can preorder the Morrigan statue from Gaming Heads and can expect it in June.
---
Resident Evil Axeman Statue
This statue was pointed out to me by readers of my last list' and as soon as I saw it I knew I had to include it. Created by Hollywood Collectibles Group, this piece is no longer available on their store. You can get it from Amazon, however...for $795. It stands 15 inches tall and is hand painted in intricate detail.
I like this one because the attention to the little details make a big difference. The blood and rust on his axe give the piece a bit of personality, and the blood on the sack covering his face is extremely well done.
---
Elder Scrolls Nightingale Statue
The Elder Scrolls actually has quite a few different statues to choose from. A Nord, High Elf, and Daedric Armor are a few of them, but the best of the bunch is the Nightingale collectible.
The Nightingale statue is 16 inches tall and will run you $300. I felt that it was the most detailed and interesting looking of the bunch, so I had to go with it. The detail in the chest piece is was what really pulled me in though. What do you guys think? Do you think one of the other statues is better?
You can preorder this guy on the Gaming Heads website or Bethesda's and can expect it to ship around April.
---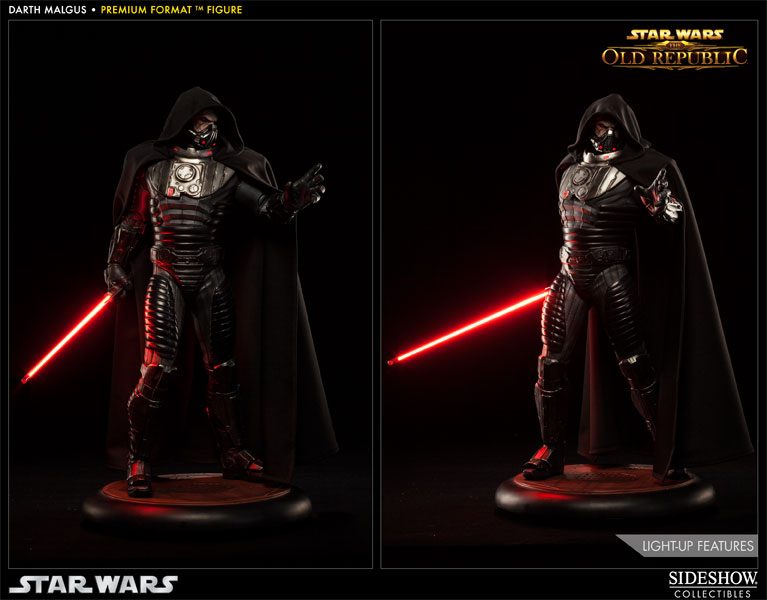 The Old Republic's Darth Malgus Statue
I love Star Wars, so when I saw a Darth Malgus statue with a glowing lightsaber I knew I had to have it. But I don't, so I'll settle for including it on my list.
This thing is huge, standing 20 inches tall. The cape is adjustable, so you can take it off his head if you want to see his face better, but I like the hood. Unfortunately, I haven't been able to find this statue anywhere, as it is currently unavailable. It's a beautiful piece, though.
---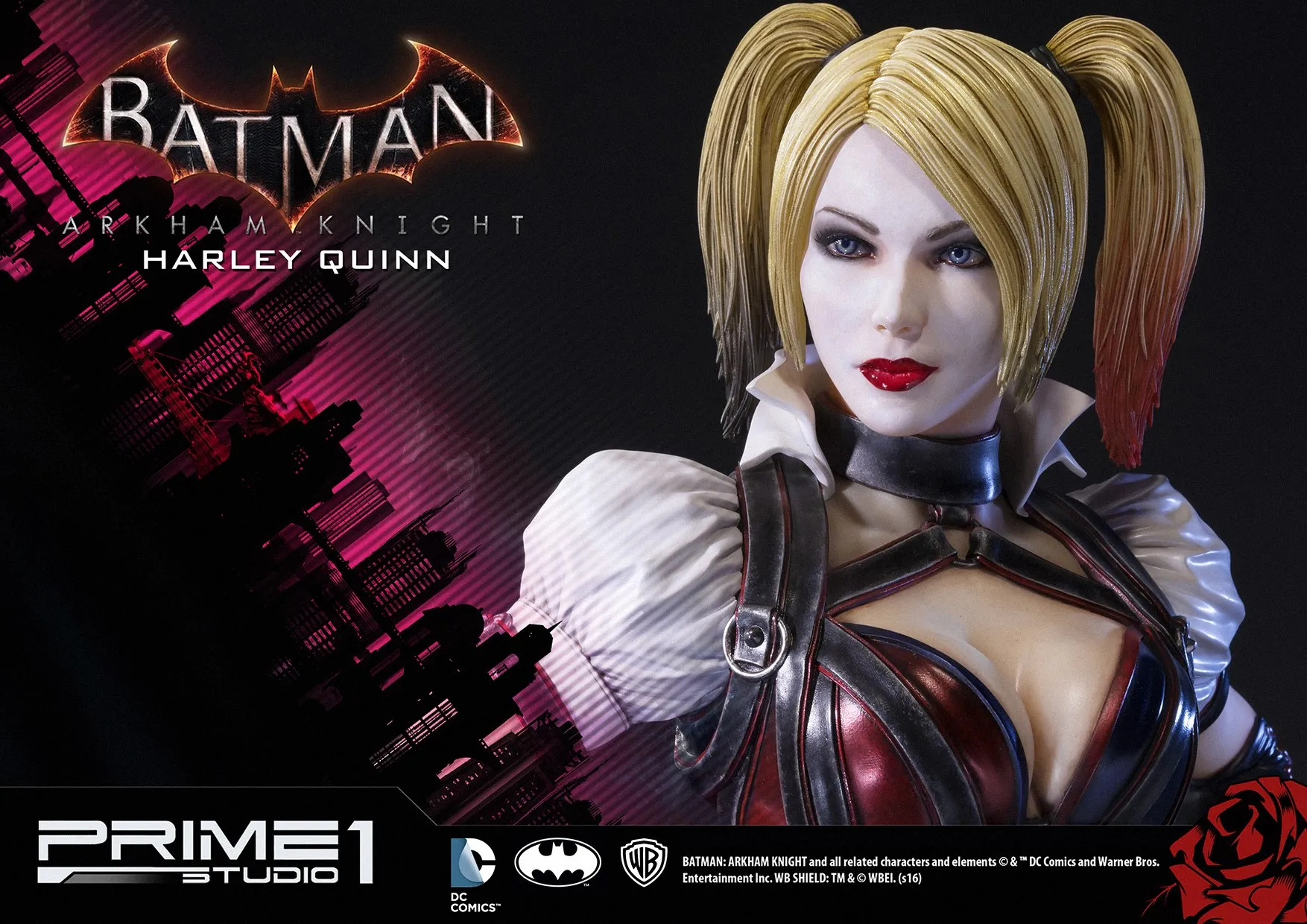 Arkham Knight's Harley Quinn Polystone Statue
This is my personal favorite on the entire list. If I had to pick one statue to own, it'd be this one. The downside is that the statue costs $930. Yea, you read that right, $930. That is one of the most outrageous prices I've seen so far, but the quality is top notch so I can't argue for a cheaper price.
This collectible is special in that it comes with some extra pieces. Different faces and arms are included, allowing you to create a more interesting pose. I'm not usually a fan of add-on pieces, but I think I could get past that with this one.
You can preorder this statue on Sideshow Collectibles.
---
Bioshock's Big Daddy Rosie - Exclusive Edition Statue
This is a brand new statue and comes in two editions. The special edition comes with LED lights in the head that change different colors. Any guesses for how much it might cost? If you guessed $650, you'd be right.
Honestly, I'm not the biggest Bioshock fan, but my favorite parts always included the Big Daddy's. Seeing them in statue form is just as satisfying, and the Little Sister hiding behind him only adds to the atmosphere of the piece.
Gaming Heads has this statue available for preorder right now and are expected to be shipped sometime near the end of the year.
---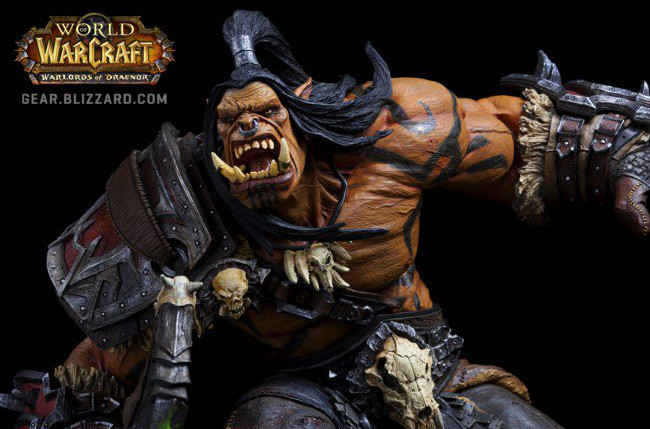 World of Warcraft's Grommash Hellscream Statue
This one is pretty awesome. The details in the face make it seem like he's literally about to rip someone's head off (though I guess he might have already done that).
It costs $350 and can be purchased at the Blizzard store.
We're not quite done with Blizzard yet. Go to the next slide and check out the last statue!
---
Starcraft's Kerrigan Ploystone Statue
We close out the list with another Blizzard-themed statue, this one of the lovely Kerrigan. At 25 inches tall, this would normally cost $380, but since it's sold out on the Sideshow website, the only place to find it is Amazon for $850.
Blizzard's merchandise is always high quality, but this is on another level. Kerrigan has never looked so good. This reminds me of the Diablo statue from my last list, but for some reason I prefer this collectible.
Either way, both pieces would be awesome to own, just not for $850.