If you are going to be attending New York Comic Con on Thursday, October 6th, or live in San Francisco or Los Angeles, you should check this out! Arkane Studios, creator of Dishonored and Dishonored 2, is having a community event for the fans!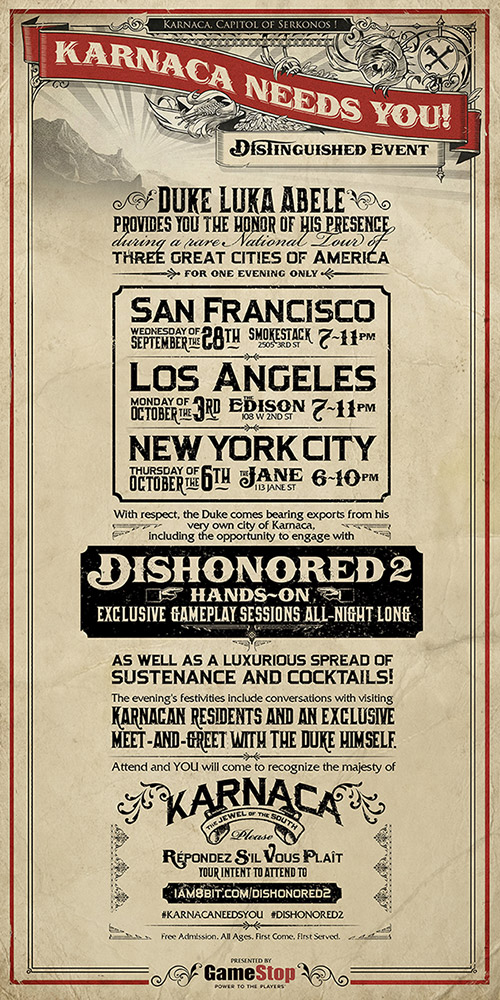 Here is what you will be able to do at the event:
Hands-on with Dishonored 2
Scavenger Hunt and a chance to win a Dishonored 2 custom Xbox One or PlayStation 4
Themed food, drinks and photo opportunities
T-Shirt giveaway, swag and more!
Event Times, Dates, & Locations
The San Francisco event will be on September 28 from 7-11 PM inside Smokestack at Magnolia Brewing.
The Los Angeles event will be on October 3 from 7-11 PM at The Edison.
The New York Comic Con event will be on October 6 from 6-10 PM at The Jane.
Don't forget that Dishonored 2 comes out November 11th for Xbox One, PlayStation 4, and PC.
About the author