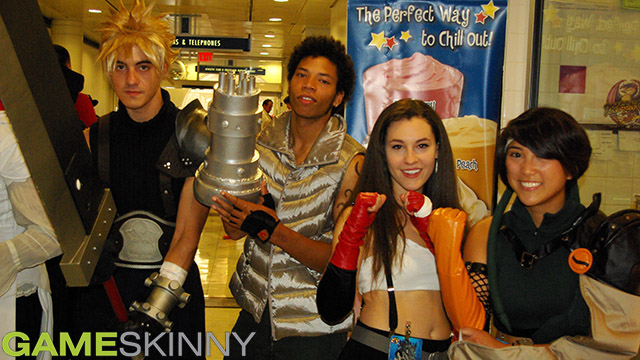 Okay. I might be a little biased, since DragonCon is the only convention I've ever been too, but it's my favorite.
Being from Atlanta, I have always been a huge fan of DragonCon. My first convention was in 2002, and I've attended DragonCon ever since. This time around, being an adult I got to experience things a little differently.
I was able to cover DragonCon for GameSkinny. I was able to meet fantastic people, attend great panels (that you'll hear about in detail soon), play some of my favorite games and have fun!
Because of Guild Launch, I was also able to attended some great panels on developers, and even learn more about the games I love to play. Their panels- and the panel with John Barrowman but that's to be expected- were my favorites panels of the entire con.
In this article, you get a little peek into my experiences at DragonCon. Be on the look out for articles on the panels I covered.
Check here for links to my other DragonCon articles and more updates. Please leave a comment letting me know what you think.
---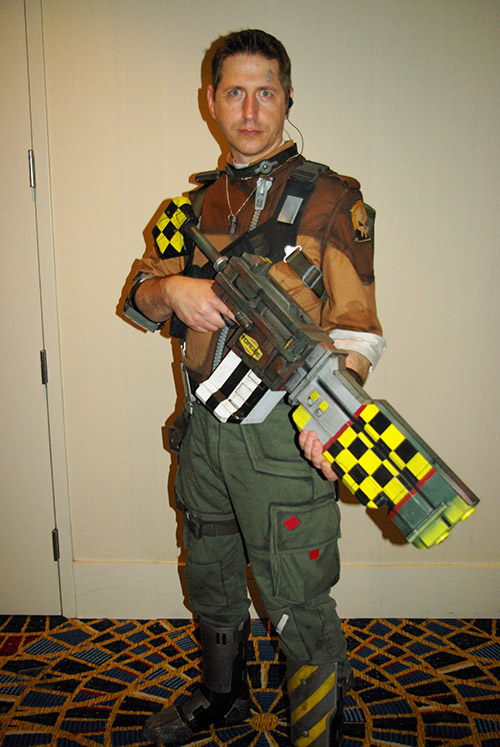 One of many Borderlands 2 cosplays I found during DragonCon. This Commando was one of the bests. There was also a great Crimson Raider with him, but he decided to stay out of the picture.
---
These two were the first cosplayers I met. This Beaker was one of my favorite cosplays from the whole con. I didn't notice who the character in front was at first, but as a woman in my twenties it eventually came to me. Ariel! A hipster Ariel! It was very clever and absolutely adorable.
---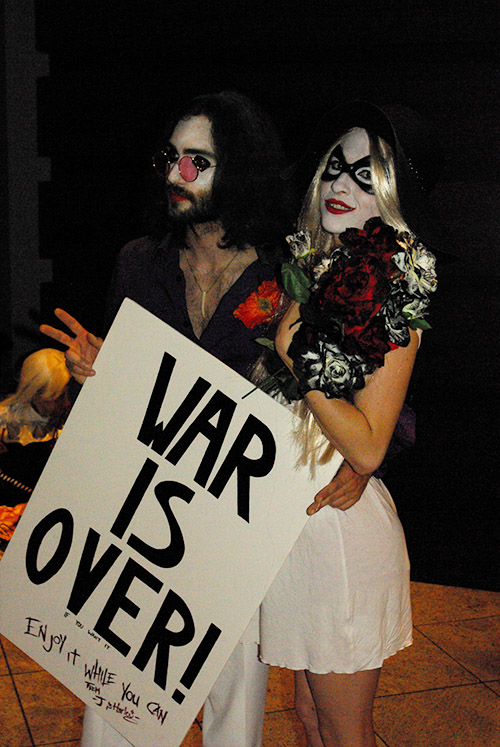 I'm pretty big on Harley Quinn so to see this couple at DragonCon I was so excited. The 60s version of Harley Quinn and the Joker is one of the best couple costumes I saw. If only the picture was as great as the costume.
---
The gaming room was so great. I spent so much time there. This is one of many pictures from there. I also love to see different generations enjoying games. Here, they are playing HeroClix.
---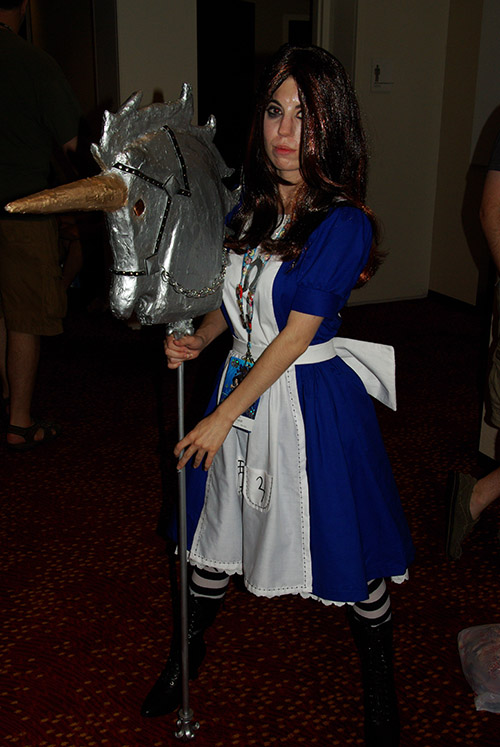 Another great cosplay, another not so great picture. You'll forgive me right? This Alice was fantastic and she made the Hobby Horse herself. A really great representation of Alice Madness Returns.
---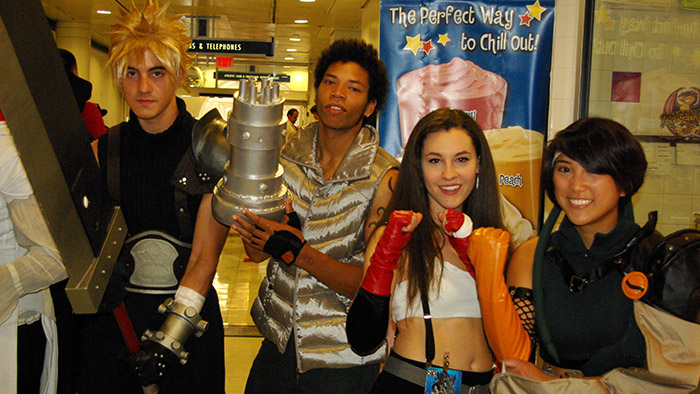 Final Fantasy 7 is one of my favorite games. I love to see some great characters represented, especially Tifa. I always preferred her over Aeris. It was probably a mistake to reveal that...sorry guys!
---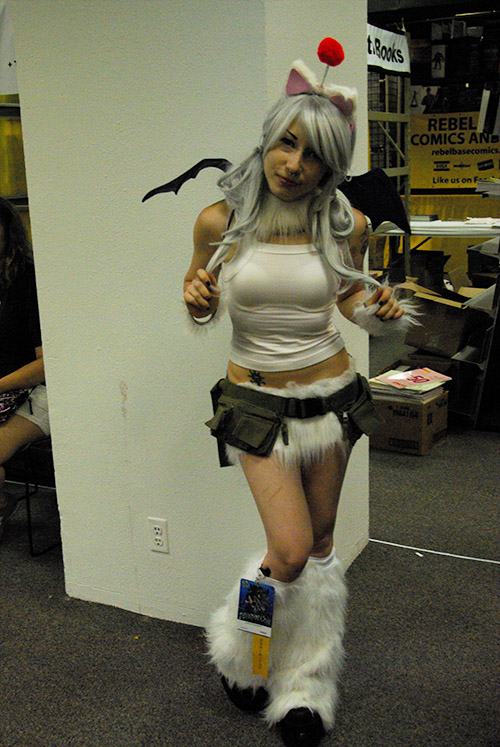 KUPO! Some more Final Fantasy for you. This sexy rendition of a moogle was definitely an interesting and successful concept.
---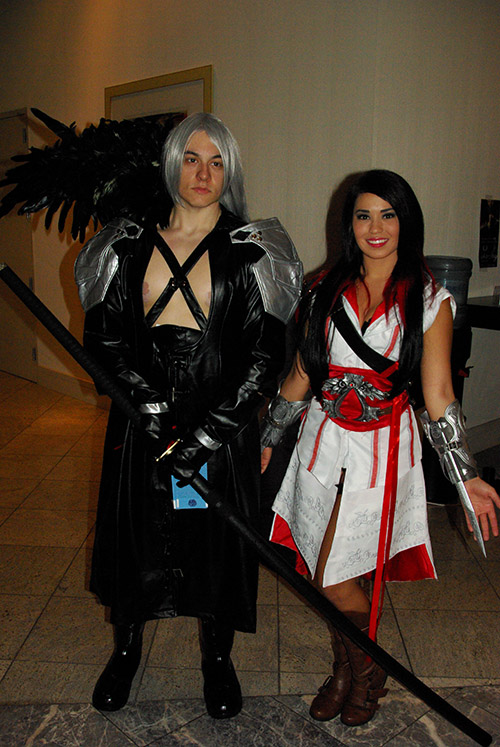 This Sephiroth cosplay was very well done. Not to mention that this picture transitions very well out of the Final Fantasy cosplays. This female Ezio cosplay is really great made better by a pretty lady.
---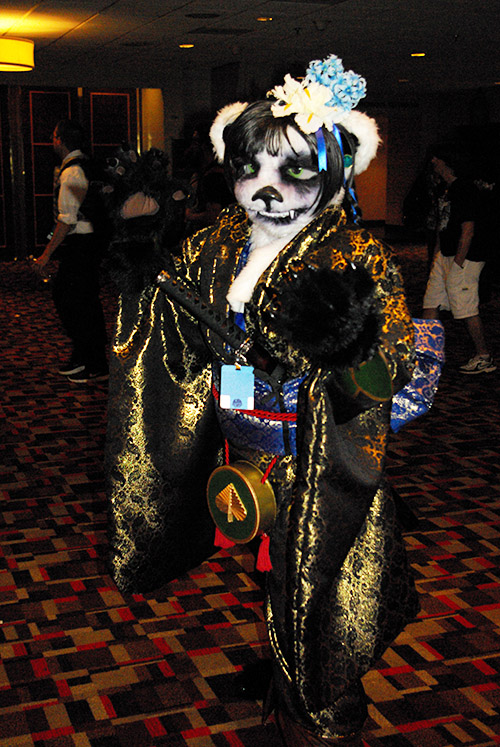 Although this picture makes her look a bit derpy, this Pandaren was one of my favorite World of Warcraft cosplays. I didn't see any besides her, and in the natural con light it looked so great.
---
No, she didn't ask me to gather spider legs. I think her cosplay is fantastic, and she must have made it all by hand. I think she did a great job.
---
What an awesome Skyrim cosplay, right? Since the con, I've seen some great photoshoots with these guys. I admire their work!
---
My final cosplays are of Dr. Zed and Maya. BL2 is one of my favorite games. To see two of my favorite characters made me so happy- especially Dr. Zed. I wish I had been able to get to the BL2 cosplay meet up to get some better pictures.
---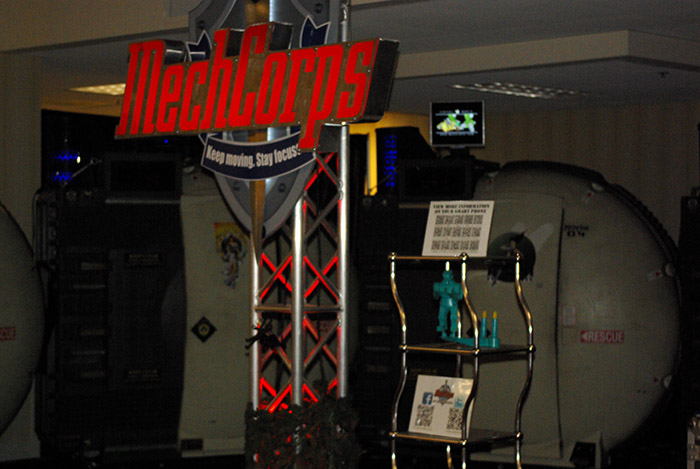 MechCorps had some really cool pods in the gaming room that people were able to pay and play with. The next couple pictures are of the pods. Although I didn't get to play, my brother did and said it was pretty cool.
For more information on MechCorps, check out their website.
---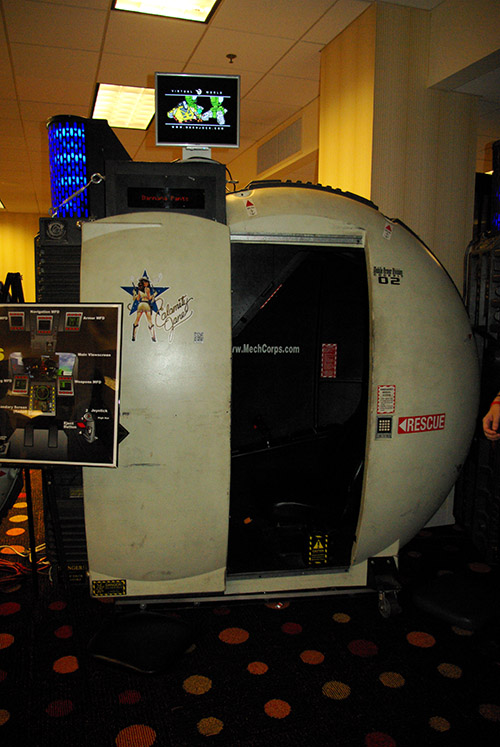 The outside of my brother's pod.
---
The inside of one of the pods.
---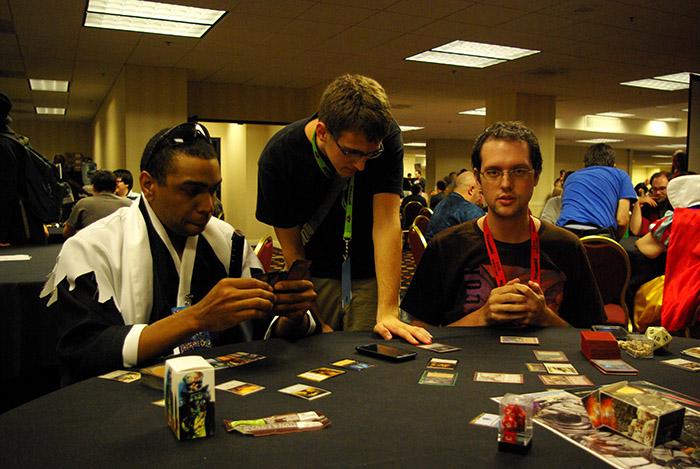 One of my favorite parts of DragonCon this year was playing some Magic in the gaming room. This was in the middle of one of our games.
---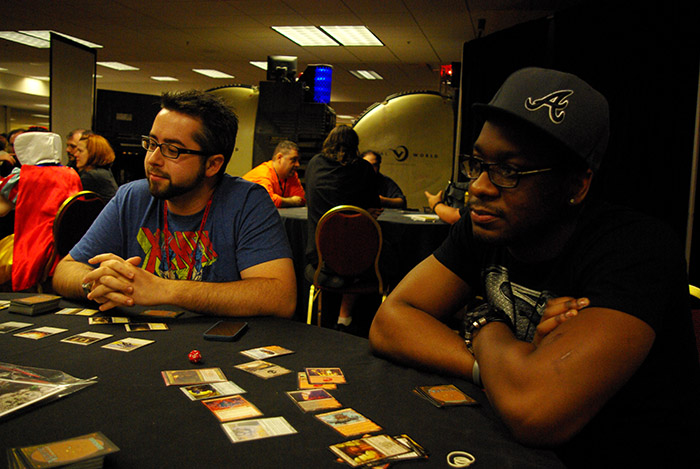 Some more of my new Magic friends! Can you believe I was the only girl at the table? I think they were a little surprised that a girl jumped in on their game.
---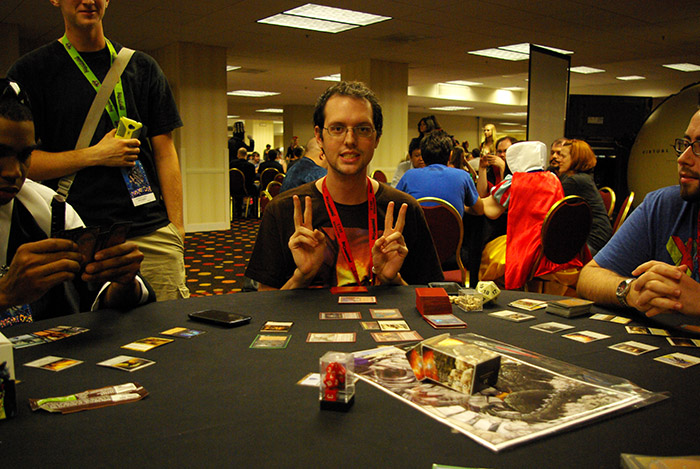 This is Ross. He kicked our butts. Time to go home and start workin' on my EDH. There goes my paycheck.