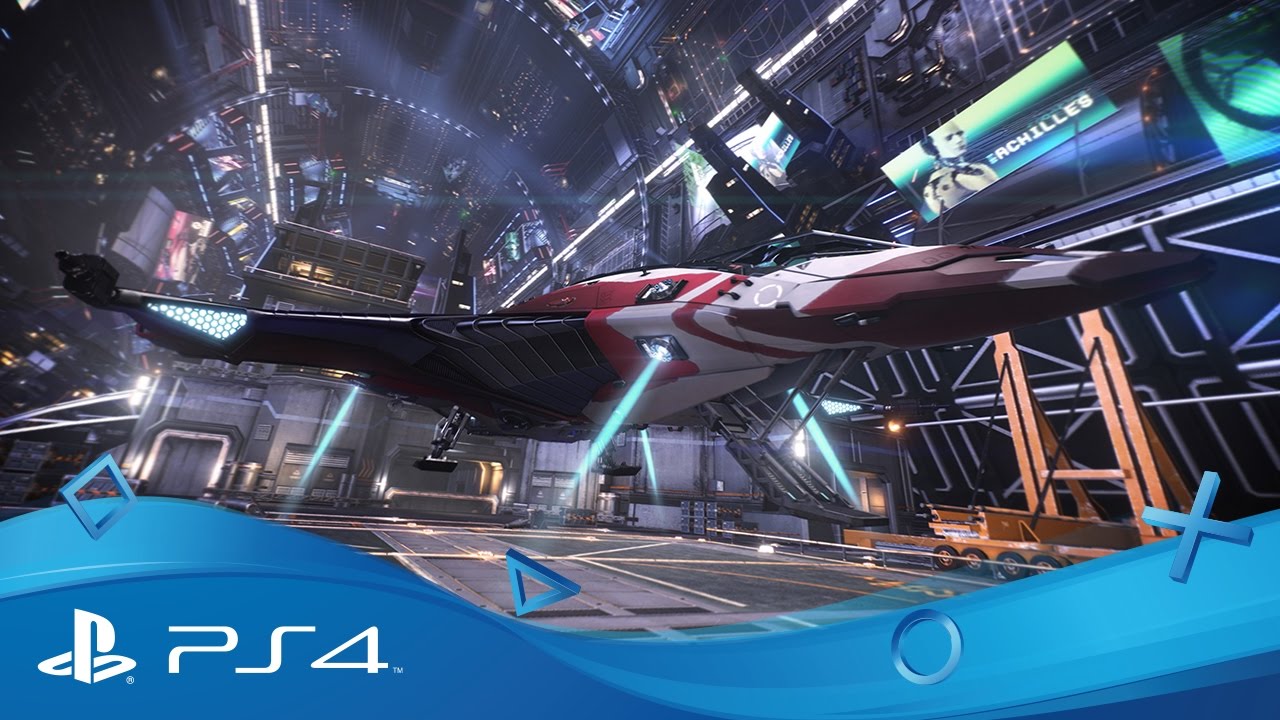 Frontier Developments' Elite: Dangerous, a space adventure, trading, and combat simulation game, premiered on PC in December 2014 -- then moved onto the Xbox One less than a year later. Now, over 1.4 million sold copies later, the game is planned to release on the PlayStation 4 sometime this year.
Unfortunately, games of a massive scale like this are bound to have issues somewhere along the way, and the console port on Xbox One is no exception. So before Elite Dangerous makes the leap to Sony's flagship, we're hoping these five issues get left behind.
---
Graphic Glitches
For its incredible size, Elite Dangerous really is a great looking game. Ships are incredibly detailed, planets are beautiful, and the character creation is outstanding.
But when you can explore the vastness of space and jump from galaxy to galaxy, you're bound to come across something not so pretty eventually. And for some players, this comes not in the form of being killed or robbed, but of severe graphical glitches.
Planets failing to load properly and complete lack of textures have been reported numerous times and are definitely something best left in the past.
---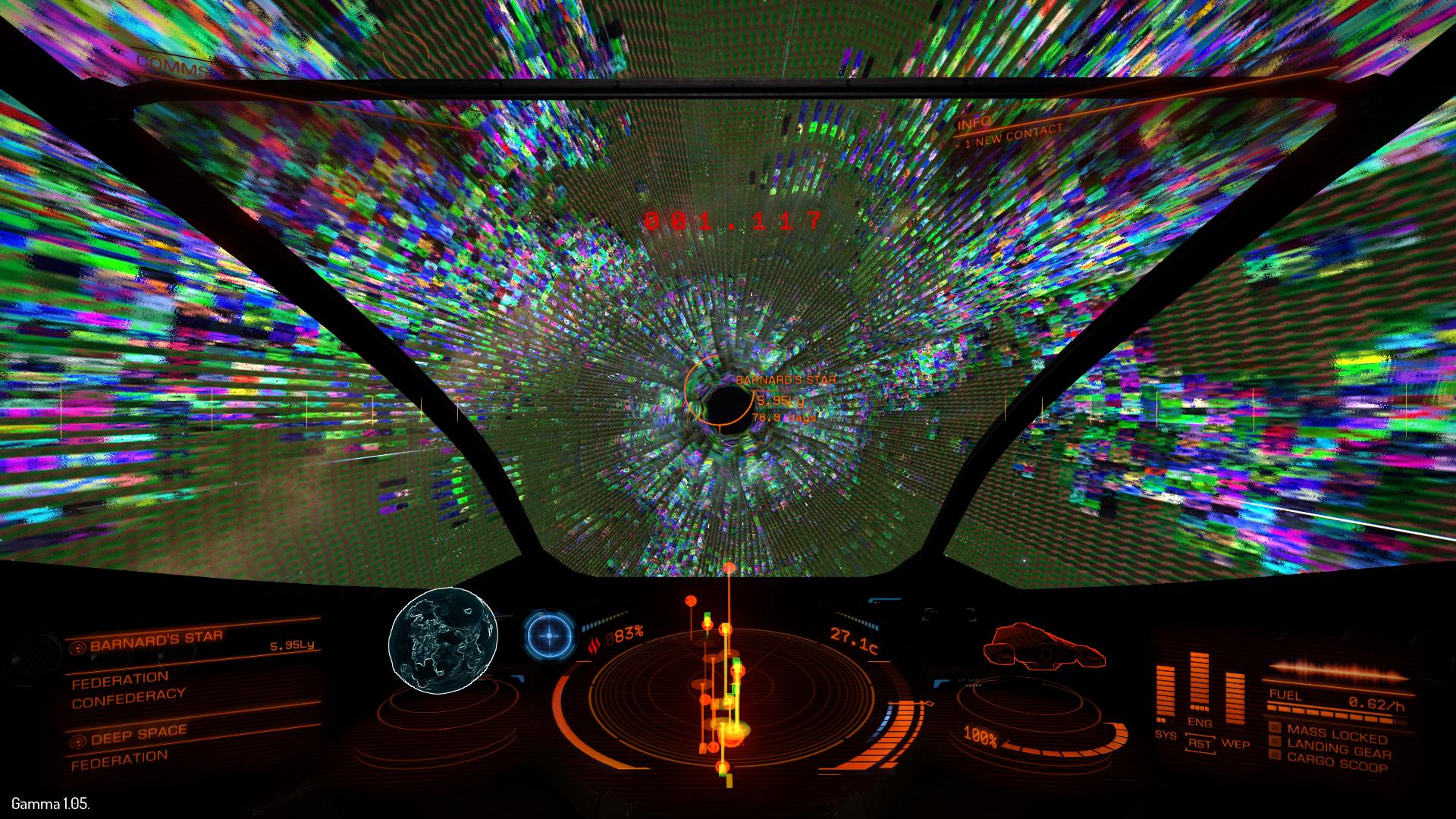 Incompatibility Issues
The above image in an animation issue only encountered after equipping a new paint job for a ship. Why? Because the cosmetic change is apparently incompatible with some other aspect of the game.
It's a minor grievance since the game is still fully functional and playable. But when such a glaring issue is caused by something so incredibly minor as a skin, there's no telling how many more issues can crop up. Trivial or not, in a game with thousands of active players, customization options, and interactive places and things, the little things need to be impeccably polished.
---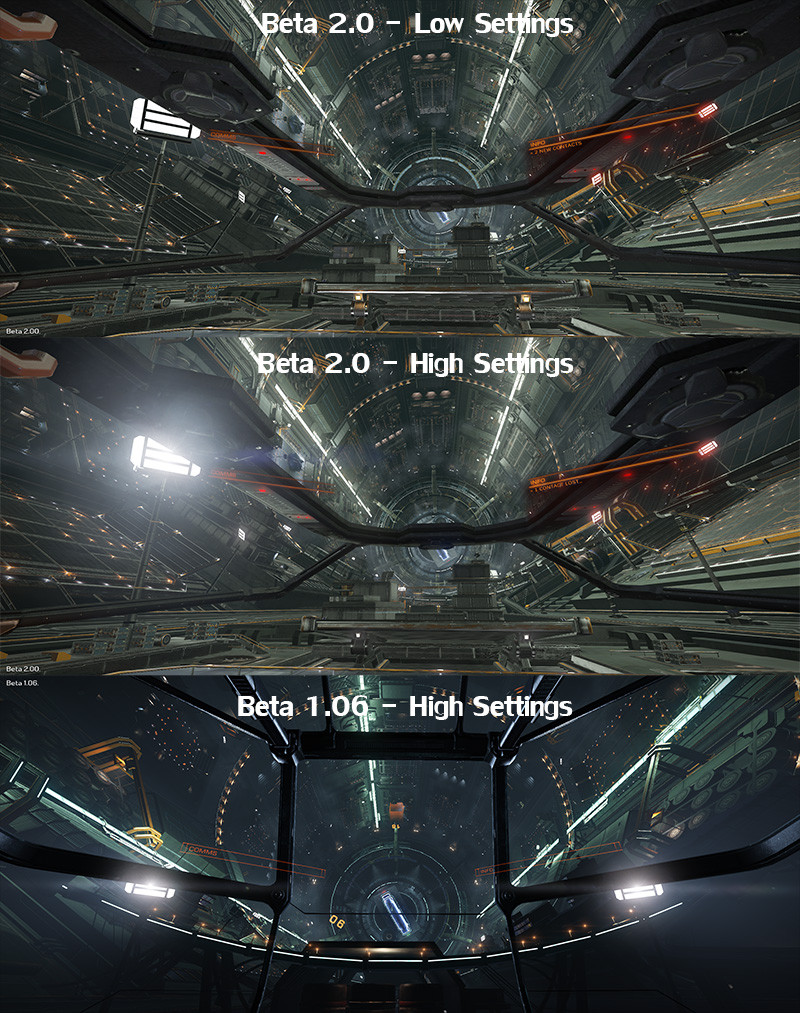 (Extreme) Graphic Degradation
We know full well that it's nigh impossible to not have some sort of graphics degradation when porting from PC to console. Despite the fact that consoles are more powerful and PC-like than ever before, they still aren't quite as powerful as their desktop cousins. At least not yet.
Back in the days of the Elite Dangerous beta, some users experienced a significant drop in graphical quality, namely in lighting and shading, just after updating. With the jump to a new console and architecture, such an issue could once again arise -- and we don't want to see it fly under the radar without getting fixed.
---
Broken Updates
With a long beta period, a testing period for the Xbox One, and a slew of updates to refine and add content to an already massive game, Elite Dangerous has had -- and will continue to have -- a lot of updates. These days updates are as common as pressing the start button, so you have to expect them.
Unfortunately, Elite Dangerous also has an issue of updates breaking parts of the game and creating new problems. Missing money, disappearing cargo, and an inability to access markets are all issues that have plagued the game from time to time.
They were eventually fixed, as any devoted developer will do, but some extra testing and polishing before the game's PS4 release would be highly appreciated.
---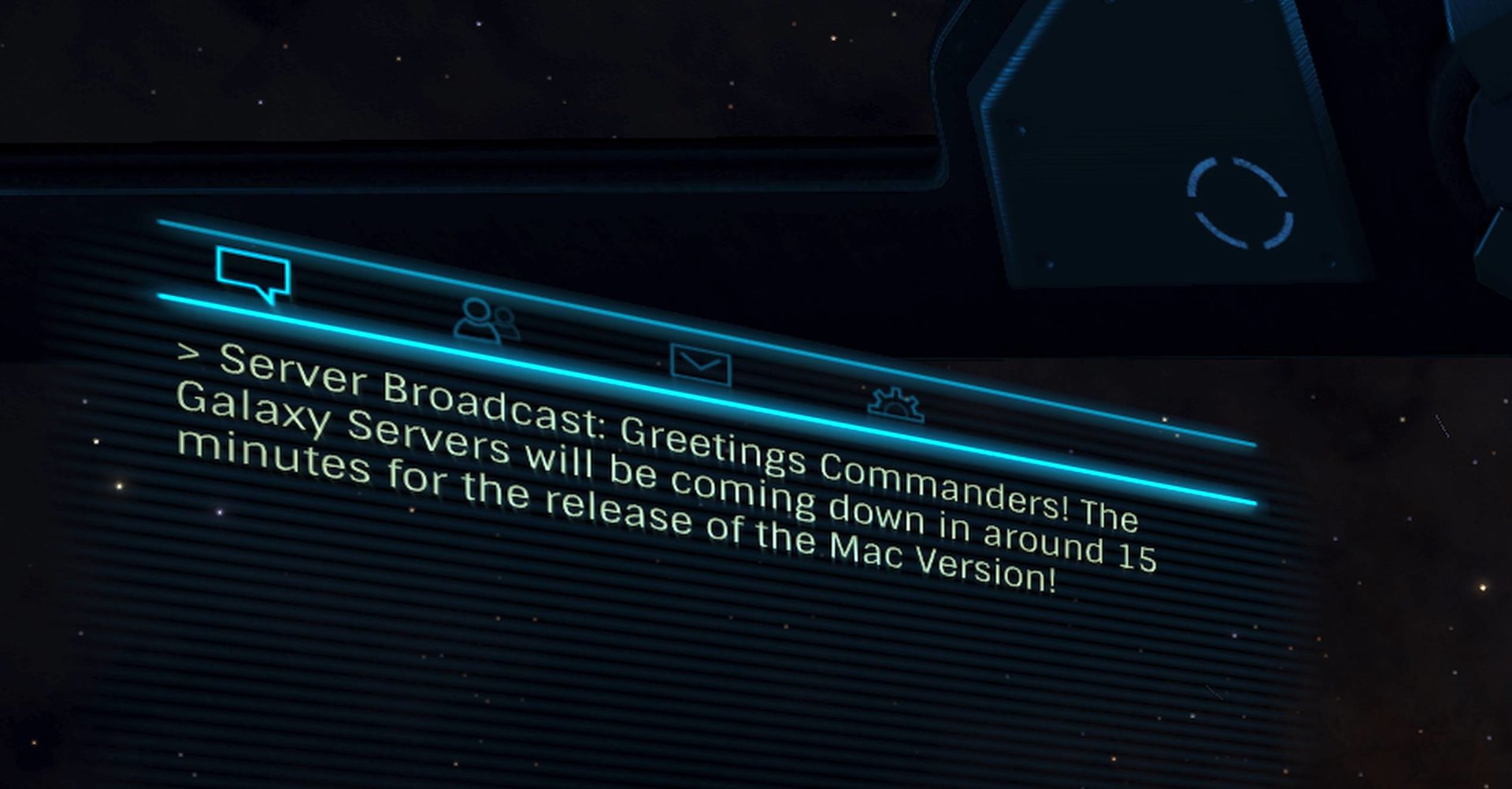 Downed or Overloaded Servers
Without exception, any online game will have its servers go down at some point or another. Updates, reworks, patches, DLC, holiday events, severe weather, and DDoS attacks can all cause a server to go down.
But sometimes servers go down for more ridiculous things, such as high number of players. A new game launch, in particular, can bring a server to its knees under the weight of a sudden influx of players.
Elite Dangerous has been around for years though, so by now the developers should know what to expect in terms of playerbase numbers and how much strain the servers need to be ready to handle. So we're hoping that when launch day rolls around for the PS4, those servers are already primed for the onslaught of new adventurers and won't collapse under the added pressure.
We'd much rather get to actually play the game on launch day, rather than ruefully watching Elite: Dangerous streams and wishing we could.
---
Elite Dangerous, as an already successful title that has run on both PC and Xbox One since 2014, should be more than ready for its jump to the PlayStation 4. Frontier Developments has handled plenty of issues that have cropped up and kept the game thriving. The studio hasn't set a release date yet for the PS4 port, which hopefully means the team is taking their time to ensure everything runs smoothly.
So with any luck -- and a lot of hard work on their part -- the PS4 version of Elite: Dangerous won't have any of the hiccups on this list when it comes out.