Everyone knows Minecraft. It's the biggest phenomenon we've seen in many years, even beating out the likes of Call of Duty and World of Warcraft. Unlike most games, Minecraft has pierced through the gaming world and into pop culture at large. This is all thanks largely to its mass appeal to people of all ages.
In the last several years, Minecraft has spread from PC to consoles and mobile device, spawning a number of different editions for nearly every device out there. But this hit builder is about to see some big changes soon, as Microsoft/Mojang is making some moves to consolidate all these versions of Minecraft and make various other updates that will bring it into the current generation of gaming.
In a timeframe that has only been described as "Autumn", Microsoft will be releasing an update they are calling Better Together, a couple of different graphics enhancements, and a new Xbox One S console bundle for good measure. Here's everything you need to know about these big changes and how they might affect your Minecraft game.
Minecraft Better Together Update
The Better Together update is going to be changing a lot — including whether or not your version of the game will continue to be supported. It's intended to unite most of the versions of Minecraft across various platforms into one common experience going forward.
This means that people who are playing Minecraft on Xbox One, Nintendo Switch, mobile devices (iOS/Android), and the Windows 10 version of the game will be able to play together and get dev updates at the same time.
For years now, Minecraft has had various versions out in the wild. But unifying the player experience means that everyone will need to have the same version of the game, so to speak. This means that people playing on some platforms may have more growing pains than others.
It is also important to note that old versions of the game — like those on PS3, Xbox 360, and Wii U — will still work, but they will not be receiving updates going forward.
What does this update mean for your specific version? Here's the rundown on what's changing for each platform.
Mobile
Minecraft: Pocket Edition is available on the App Store and Google Play for $6.99. If you already own the game on mobile, all you'll have to do for the Better Together update is download it and continue to play like normal. You should see very few changes to your play experience.
Xbox One and Nintendo Switch
Digital Editions
If you own a digital copy of the game, then you're in the clear when the Better Together update launches. You will be given a free download of the new version of the game — all you have to do is download it. This is presumed to be through a voucher code, that's not 100% clear. We'll update this article when definite information has been released.
If you don't own the game but you want to check it out now with all the new updates coming, you can download Minecraft on Xbox One for $19.99 and Nintendo Switch for $29.99.
Physical Editions
Fans who have a physical copy of Minecraft will be disappointed to learn that they'll might have to purchase the title again to continue receiving developer support after the Better Together update.
How it works is a little bit complex. If you've played the game for at least 5 hours within the last year, then you'll be given free access to the updated game when it releases — and you'll get it on the console of your choice. (And yes, you can go play for 5 hours right now and it will still count.)
This access is only available for a limited time, but the actual window of opportunity for players hasn't been disclosed.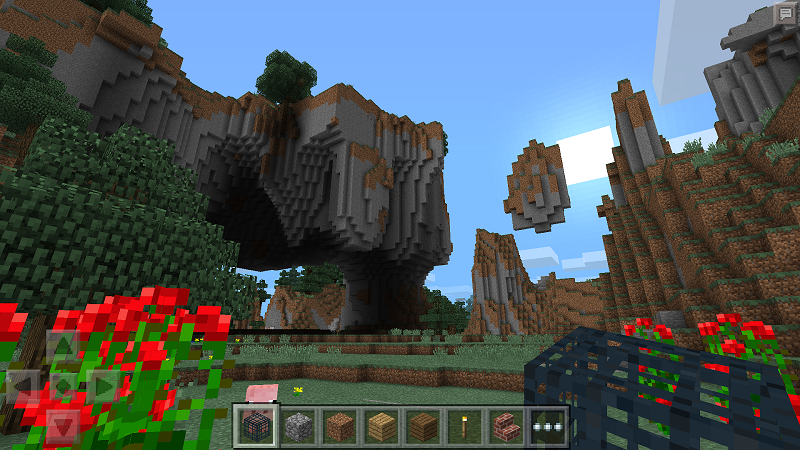 PC
There will technically be two different versions of Minecraft on PC. The Windows 10 version will receive the Better Together update. But the original version of the game, which will now be called Minecraft: Java Edition (because its programming language is Java), will not be getting the update.
Both versions are currently available for $26.99.
PS4
As of the writing of this article, the PS4 is not going to be receiving the Better Together Update since Sony has not yet agreed to allow it on their platform. But hope is not lost, as Sony and Microsoft are currently in negotiations.
The bad news, however, is that the old version of Minecraft will no longer be purchasable after the update has been released — meaning that the PS4 might not allow you to purchase any version of Minecraft unless a settlement is reached.
You can buy the digital version of Minecraft: PS4 Edition now for $19.99.
If you have any other questions that were unanswered by all of this, then you can also check out the official FAQ.
Minecraft Better Graphics Update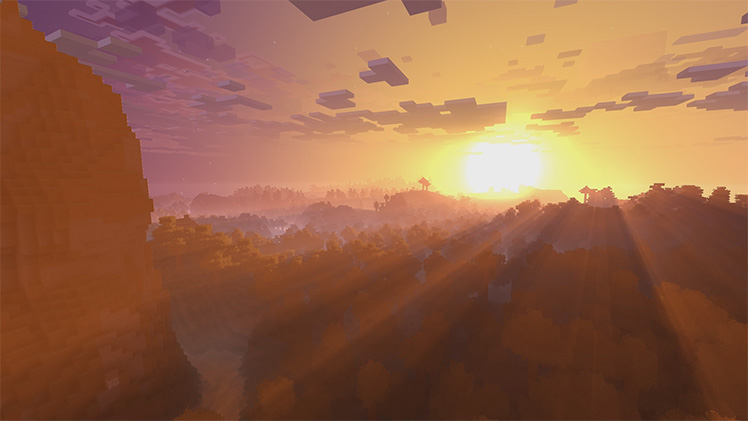 Minecraft's graphics will also be seeing an improvement during the same vague time frame of "Autumn". Basically, all the platforms that receive the Better Together Upgrade will also be receiving this graphical update to enhance the look of the game and make it compatible with higher-resolution devices. The update in question is promised to include:
4K HDR Graphics

Improved lighting

Enhanced shadows
Realistic water effects
Super Duper Graphics Pack
In addition to this graphical overhaul, current-gen console and Win10 users will also have access to a free DLC called the Super Duper Graphics pack. This pack will add:
"Dynamic shadows, lighting that streams through fog, movement in leaves and grass, new textures for mobs and villagers, directional lighting, edge highlighting and more!"
This DLC will be available on the Xbox One and Windows 10 versions of the game. It is said to perform best on the Xbox One X and high-end PCs. There is no news as to whether this will come to the Switch.
Note: Microsoft has confirmed that players will not be forced to upgrade their graphics. If you like the old graphics, then you are more than welcome to keep them.
Xbox One S Bundle
Lastly, there is a new Minecraft Xbox One S Console bundle that was just announced alongside these multiple updates. Set to release on October 3, 2017, this 1TB Xbox One S will set you back $400.
It will include:
Xbox One S Limited Edition 1TB Console

Limited Edition Creeper Xbox Wireless Controller

Minecraft digital code

Minecraft Redstone Pack bonus content digital code

Xbox One S Vertical Stand

1-month Xbox Game Pass trial

14-day Xbox Live Gold trial
If you are interested in this bundle, then you can pre-order it from Microsoft's website.
—
So there you have it folks! All the biggest, most important details you need to know about the upcoming changes to Minecraft. I hope this helped you out! If you need any more help don't forget about the FAQ that should be able to answer some of your more specific questions. And as always, don't be afraid to leave a comment down below if you want more information!
About the author