During New York Comic Con 2018, we were able to sit with Vincent Gallopain of XOGO Consulting and get some hands-on time with the remaster of the original 1989 arcade game.
If you were somehow in arcades in 1989, you may have seen the original Toki, an arcade-hard run and gun.
In 2009, it was announced that Toki would be remastered for Xbox 360 and PlayStation 3. Cue 2018: It's finally getting its console release, and it's not on either of the aforementioned platforms.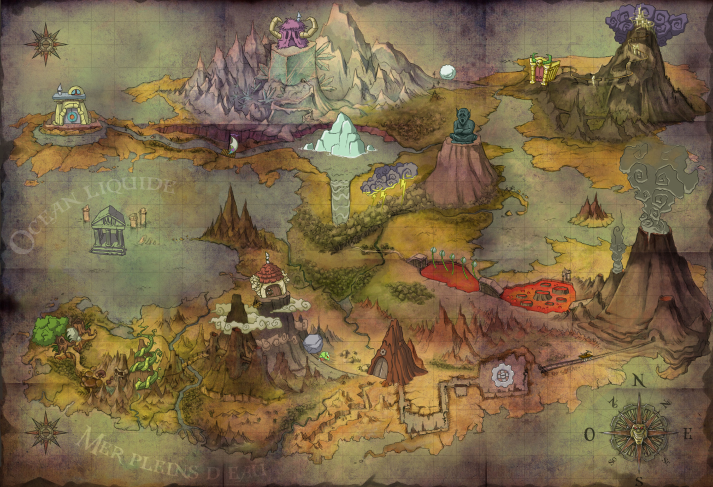 Earlier this year it was announced that a remastered version of Toki will be coming exclusively to Nintendo Switch in 2018, and I was lucky enough to get my hands on the game while at Comic Con.
With the brief time I had to play the game, I was able to play three of the six different stages. One was the typical stage you would find in every platformer, followed by a water stage and a fire stage.
Let me tell you this, you will die a lot. Just when you think that you blew an enemy up and you're in the clear, remnants of that enemy will shoot at you and take away one of your lives. Luckily enough, you get three lives but even that is not enough.
Every platform you jump on, everything you climb, you should be aware at what's coming towards you. Because there will always be something. This game was designed for you to die and they did a tremendous job doing so.
After each death (and there were many) I learned how the stage worked and was able to get a better idea of how I'm supposed to approach each enemy and item that is trying to kill me. The more you die, the easier it will be to successfully complete each stage. At the end of each stage, there is a boss fight that will only rack up your death toll.
When asked about why it is only releasing on Switch, Gallopain said that the Switch is such a nostalgia machine. From the Neo Geo ports to the older arcade classics that are showing up on the console, the Switch is the perfect platform for a game like Toki. The Switch also being a huge platform for Indie games and the ability to play it anywhere were big benefits for having Toki on Switch.
If you were a fan of the arcade version of Toki then you will be delighted to hear that besides the updated graphics and the re-orchestrated music, Toki is exactly the same. The gorgeous level design and hard difficulty are still centerstage of this remaster.
One of the coolest things about Toki is that it is being released along with a Collectors Edition of the game. The Collectors Edition or what they call the 'Retrollector Edition' comes with the physical copy of the game, an exclusive comic, sticker sheets, exclusive prints along with an Arcade Machine that you can slide your Switch into.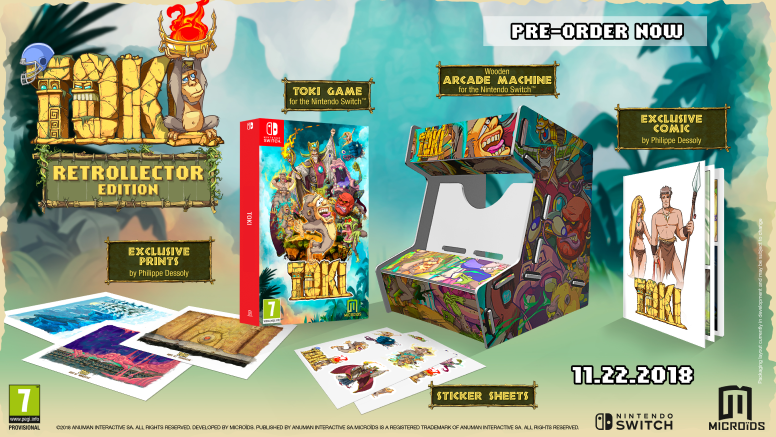 Toki comes to the Nintendo Switch on November 22 of this year. We would like to extend a huge "Thank You" to Vincent Gallopain for giving us the opportunity to go hands-on with Toki.
Stay tuned to GameSkinny for more news on Toki as it develops.
About the author