If you have not heard or seen the images of just how cold and difficult it has been in Boston this winter, this image is a good indication. The completely frozen waterfront is right across the street from the convention center.
PAX weekend remains freezing outside, but inside is where the fun is!
---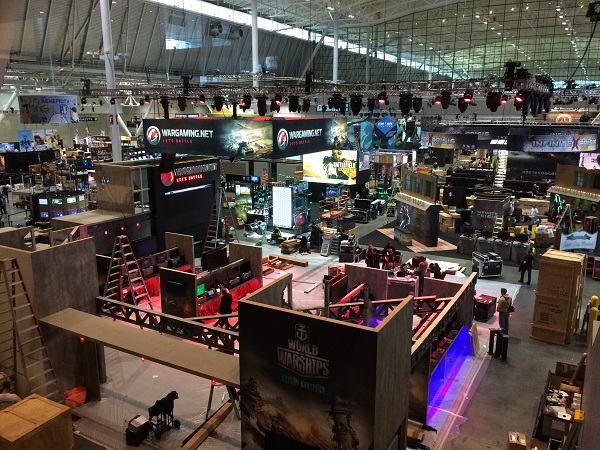 A lot of work goes into setting up an event like this. This was Thursday afternoon.
---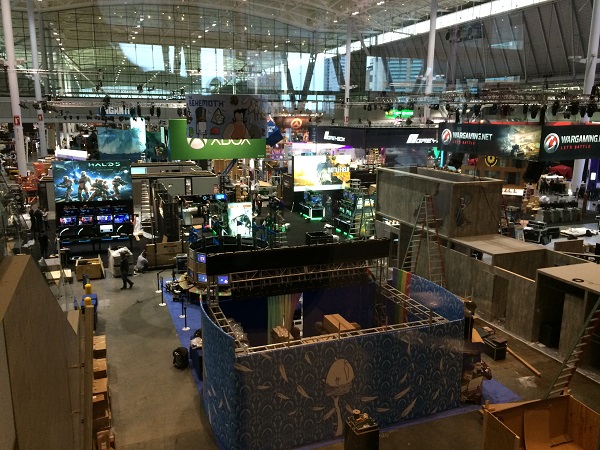 Another view of setup. You can see the beginnings of the Halo 5: Guardians booth, the Wargaming booth where World of Warplanes will be getting exposure and more.
---
There is a lot of people here, but many have had a really difficult time coming in. Canceled flights and bad roads for travelling have really affected the attendance today. Some exhibitors have had difficulty, too, and are missing at least part of the show.
For the attendees here it means a lot easier time walking around, but the lines are still long to get to the popular games and food.
---
Lots of games to play and things things to see down on the exhibit floor.
---
The autograph session with Markiplier was completely full by the time we got there. Hopefully we can catch him some other time this weekend to get our headphones signed.
---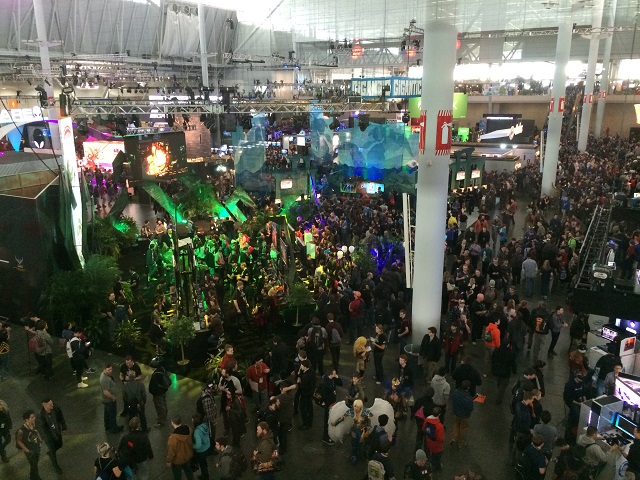 It will take us the full 3 days to really see everything the vendors have to show us.
---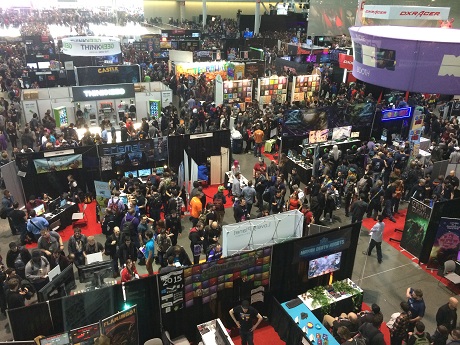 More interesting sights and geekery.
---
General PC playing. Every seat is full.
More tomorrow on the sights of PAX!