The Holidays are upon us!
It's not always easy to find the perfect gift to get for your friends, family, significant other, or even yourself. With so many things to choose from in today's world, it's hard to know where to even begin.
If you, or someone special to you, is a fan of Nintendo's hit franchise, Pokémon, then you've come to the right place. Just sit back, relax, and let me take you through a magical tour of amazing gift ideas for those that have gotta catch 'em all!
---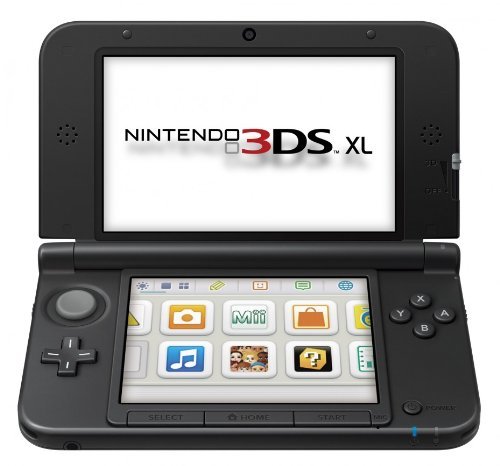 Nintendo 3DS/3DS XL Gaming Console
Rating: 4.6/5 (524 Customer Reviews)
Price: $169.99/$199.99
Buy It: Amazon (XL)
If your Pokémon fan doesn't own a Nintendo 3DS console already, this would be a great gift for them this holiday season. Nintendo is always releasing full-fledged Pokemon games onto their handheld systems.
The 3DS has full backwards compatibility, too, for the the player to be able to play their old DS games, including Pokémon HeartGold & SoulSilver, or Pokémon Black 2 & White 2. If they never got the chance to play the Nintendo DS, either, then this is their perfect chance to try out games from a system that they completely skipped over.
For those that don't want just any-old 3DS, there are special edition Pokémon 3DS systems, such as a Pikachu Themed XL, or a couple of selections based off of the games coming out for the system.
The Nintendo 3DS could bring hours of entertainment on the fly, especially when paired with a new Pokémon game to play.
---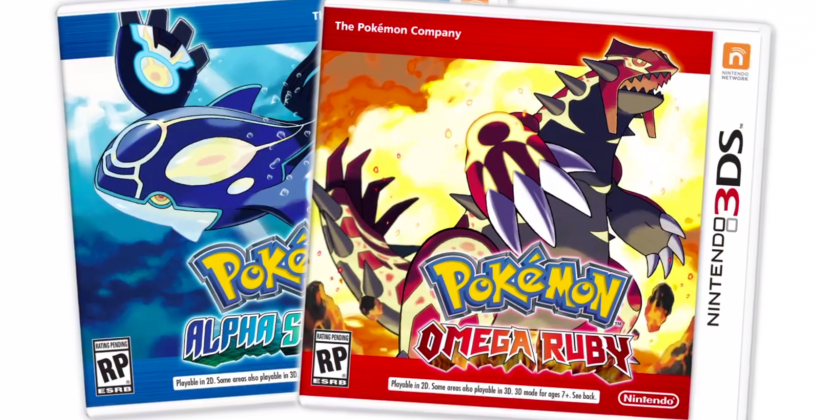 Pokémon Omega Ruby/Alpha Sapphire and X/Y
Rating: 4.7/5 (1355 Customer Reviews)
Price: $39.99 (per game)
If a Pokémon fan is currently living without a mainstream Pokémon game, any one of the games listed here would be a must-have title, that way they can finally get to catching their own Pokémon to love and partner up with.
Pokémon Omega Ruby & Alpha Sapphire are brand new remakes of Pokémon Ruby & Sapphire from the Gameboy Advanced Era twelve years ago. These games come out in less than a week in North America (Friday, Nov. 21st), and would make a great addition to anyone's collection of games.
Pokémon X & Y are new games set in the French-based Kalos region that came out just in October of last year. These games are the first to push the series into 3D graphics, and they also boast the totally unique feature of Character Customization.
Players get to pick their character's skin tone and eye color near the beginning of the game, and later on they gain the ability to change their hairstyle/color in a salon, or buy clothes from various boutiques spread across the region.
All of these games are fantastic additions to any Pokémon fan's collection, granted that they already have the Nintendo 3DS console.
---
Pokémon amiibo Figurine
Rating: 4/5
Price: $12.96
Buy It: Amazon
amiibo is a great gift for fans who own a Wii U and are looking for even more ways to express their love for Pokémon.
Nintendo is releasing a new product called 'amiibo', which allows you to plug in collectible figurines from various franchises to your Nintendo consoles, such as the 3DS (with a compatible stand), the Wii U, or even their anticipated 'New 3DS'.
These amiibo figurines work great as collectible memorabilia, and they even make wonderful additions to a few select games, with more games getting amiibo support as time rolls on!
These figures can be connected to games such as Super Smash Bros. Wii U and Mario Kart 8 to make the experience all the more personal to the player.
Pokémon may only have a handful of figurines coming out for their franchise, such as the Pikachu one pictured above, but more are sure to surface over time.
A Pikachu figurine would be a great gift to go hand-in-hand with Super Smash Bros. Wii U or other titles that have announced amiibo support!
---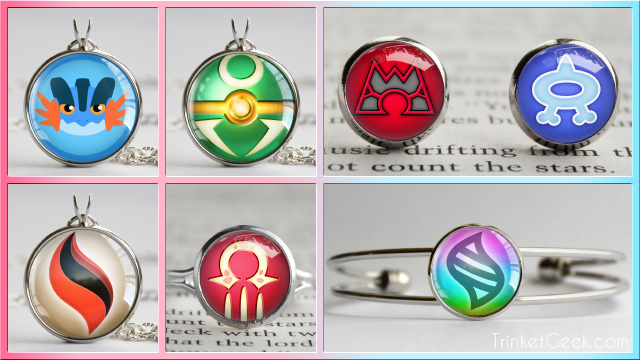 Pokémon Trinkets from Trinket Geek
Rating: 5/5
Price: $14.80 - $28.40
Buy It: TrinketGeek
What better to gift the average Pokémon fan than accessories and trinkets that they can wear around to show their dedication to the 'fandom'?
Trinket Geek makes all sorts of pendants and trinkets to match anyone's deepest nerdy desires. From their large selection of Pokémon trinkets to their Zelda collections, they have a little bit of something from all the different corners of geek-dom.
There are various different designs for Pokéballs--including Pokémon themed balls--as well as the designs for different Mega Stones found within the games. They also have a purchasable version of Pokémon Omega Ruby & Alpha Sapphire's Mega Bangle, and sport various designs for the infamous evil teams throughout the series. There are more cute trinkets available, based off of famous Pokémons' distinguishable patterns.

The Pokémon fan that owns everything else probably doesn't even own one of these accessories. There is almost no end to the wondrous Pokémon trinkets that come out of Trinket Geek, so it's definitely worth taking a look!

---
Pokémon Art Academy or other spin-off games
Rating: 4.9/5 (8 Customer Reviews)
Price: $34.99
Buy It: Amazon
Does the fan in question like Pokémon and drawing? Well, buddy, do I have a great gift idea for you!
Nintendo is always making games that involve Pokémon. There have been Pokémon Pinball games, and many Pokémon have appeared in fighting games such as Super Smash Bros. or the newly announced Pokken Tournament.
If your Pokémon fan loves brawling games, picking up a copy of Super Smash Bros. 4 for the Wii U or 3DS would be a lovely present.
However, if the Pokémon lover is a bit more passive, they may love to unwrap this great new game: Pokémon Art Academy.
In the art academy, you learn how to draw all of your favorite Pokémon, and have the chance to download and receive templates for all sorts of different Pokémon that appear in the world.
This game updates as new Pokémon are discovered, and will continue to stay relevant for awhile.
If you know a Pokémon fan that's always got a sketch-pad in their hands, then this would be a fantastic gift to celebrate the season.

---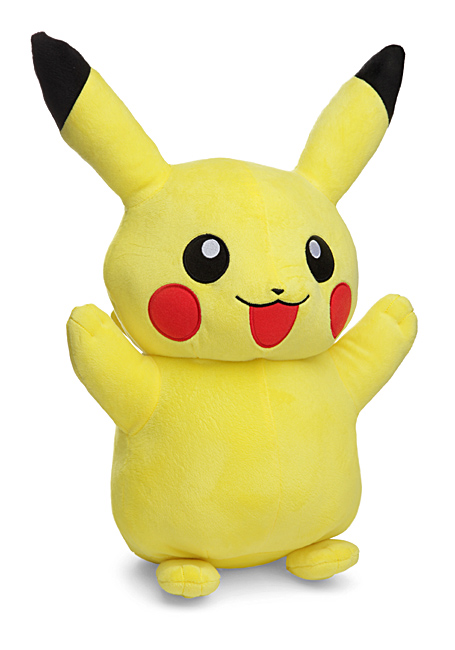 Bigger-Than-Life Sized Pikachu Plush
Rating: 3/5
Price: $39.99
Buy It: ThinkGeek
Pikachu is Pokémon's famous little mascot - the big icon, the head honcho of all of the critters in the games and TV shows.
Some Pokémon fans definitely think that Pikachu is a little overrated, so this little guy isn't for everyone. However, if your fan is devout to the cute and lovable Pikachu, this 18-inch tall plush would be a nice, huggable pal to take on all sorts of adventures.
As noted above, this little guy is bigger-than-life sized, and even fits comfortably in the washing machine, in case he ever needs a bath.
This is for the fan who can't get enough Pokémon in their growing collection of plushies, toys, trinkets and memorabilia!
---
Pokémon Themed Card Decks
Rating: 5/5 (2 Customer Reviews)
Price: $20.99
Buy It: Amazon
The Pokémon Trading Card Game has been around for as long as I can remember, and it's still as popular as ever, with tournaments still being held every year.
Themed Decks are normally for Pokémon fans who would like to start collecting cards, and they're the easiest way to get a ready-to-play deck if you have nothing to start with. They even include their own flippable coin for those cases where you need to settle a draw.
Themed Decks have everything you need to just open them up and start playing the game right away. This could be a great addition to any Pokémon fan's collection. While some like playing the Trading Card Game, others are simply content by collecting as many different kinds of cards that they can.
Either way, it's a great gift idea that almost never fails to hold up.
---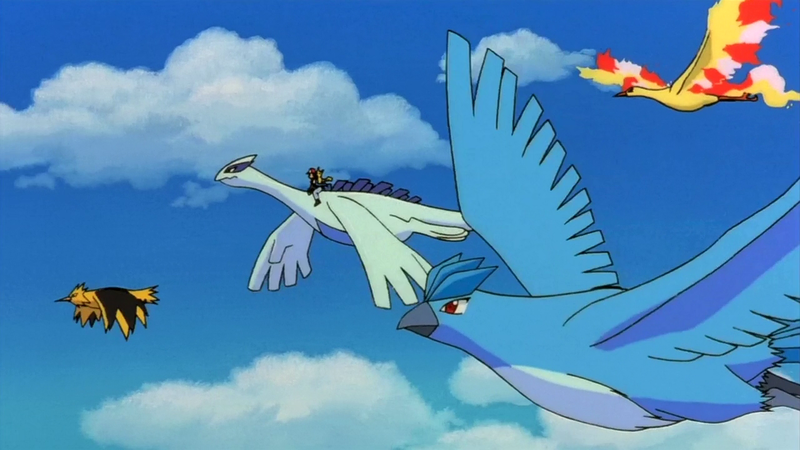 Pokémon Movies and Anime
Rating: 4.2/5 (107 Costumer Reviews)
Price: $25.97
But It: Amazon
Anyone who's a fan of Pokémon is aware of the popular anime and movies produced for the franchise.
A lot of the newer movies and episodes have gotten pretty bad reviews in general. A lot of the older ones, however, are still popular and well-liked today.
The movie I have picked out above is Pokémon: The Movie 2000, which was the second movie the series released, and one of my favorites. Any of the first couple of movies and seasons of the cartoon (Like Pokemon: Indigo League) are still good today.
Good things have been said about the newest season of X and Y episodes. However those, aren't going to come out in English until the beginning of next year.
So while your beloved Pokémon fan is waiting for the next season to air on CartoonNetwork, why not beguile them with the older adventures of Ash and his friends!

---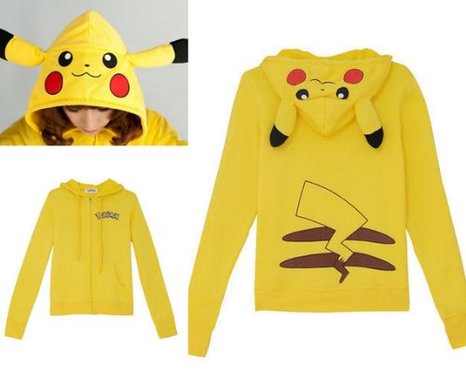 Pokémon Pikachu Hoodie Sweater
Rating: 4.5/5 (17 Customer Reviews)
Price: $27.13
Buy It: Amazon
There is no better way to gear up for winter (because it is coming) than a Pikachu hoodie for the hardcore Pokémon fans.
This adorable, unisex hoodie is great for staying warm and screaming to the world that you are a Pokémon fanatic! The style is simple enough to not get in the day of every-day life, but has enough flavor to make even the most critical fans giddy!
This special hoodie is enough to bring a huge smile to the face of many Pokémon fans and comes in a grand variety of sizes, so you aren't stuck with oversized or super-small versions of the otherwise perfect gift!
Trust your instincts with this one! Even if Pikachu isn't their favorite Pokémon, there are still plenty of other stylized hoodies to choose from that may represent their very favorite!
---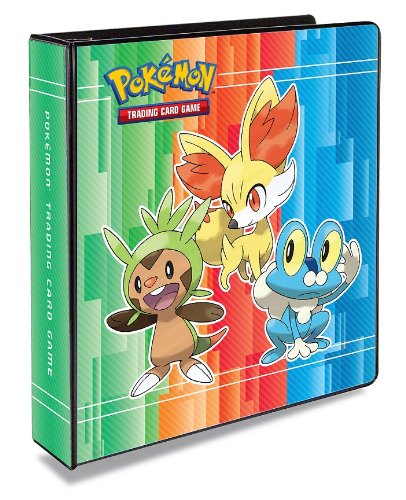 Ultra Pro Pokémon X & Y 3-Ring Binder
Rating: 4.1/5 (121 Customer Reviews)
Price: $12.60
Buy It: Amazon
Is your beloved Pokémon fan going back to school after Winter Break, or do they like to collect and display Pokémon cards?
If so, then this gift is a great idea, especially if they have been looking for just the right binder to take with them back to school, or to hold all their new Phantom Force cards!
This binder showcases the three starter choices the player receives at the beginning of Pokémon X & Y with a fashionable graphic background.
This is great for a simple gift, in case any of the other gifts didn't strike your--or their-- fancy!