As the holiday season rapidly approaches, now is a better time than ever to start buying gifts for your friends and family. If you're looking for a budget gift for that gamer in your life, then you're in the right place.
Being a gamer doesn't mean enjoying just the games themselves; gamers also love collectibles associated with their favorite games as well as other aspects of gaming culture as a whole. So this list is video game-free, looking instead at some items the average gamer is less likely to buy for him or herself.
Whether you're on a budget or you're after some cool stocking-fillers, there's sure to be something on this list for any gamer to enjoy.
---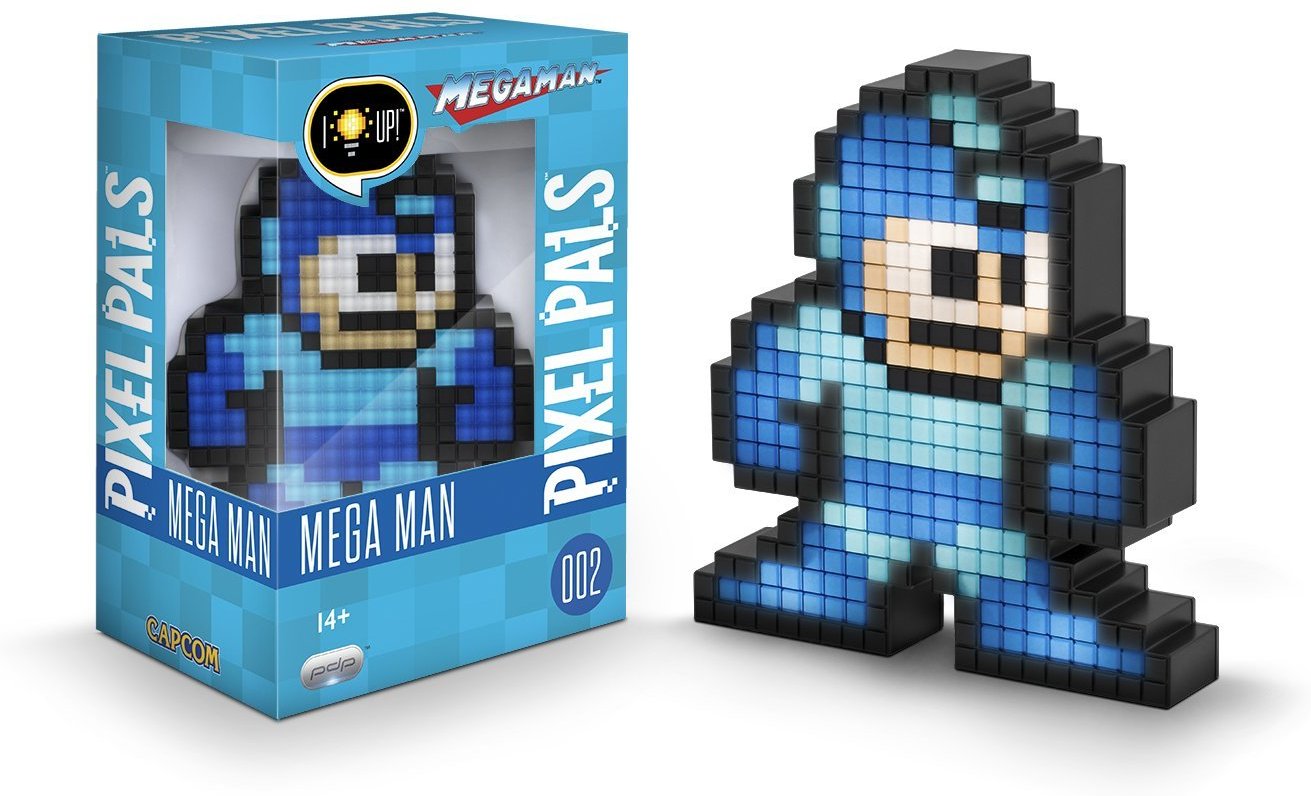 Pixel Pals - Mega Man Lighted Figure
Price: $14.99
Buy it on: Amazon
The Pixel Pals Lighted Figure Collection hosts many popular video game characters as well as popular characters from other mediums. But this Mega Man figure in particular really captures the essence of the classic Capcom character using awesome pixel art.
At 6 inches tall, this figure would look great on a desk to add a little fun to your workspace or on a shelf to instill some nostalgic personality into the room.
---
BEBONCOOL Bluetooth Phone Gamepad
Price: $19.99
Buy it on: Amazon
Most gamers don't enjoy phone games because of the less traditional control method of using a touchscreen. It's not hard to see why, as touchscreen controls can be clunky and unpleasant when your fingers are covering half the screen.
With massively underrated phone peripherals such as this BEBONCOOL controller, you can change the way you play games on your phone forever. All it takes is a Bluetooth connection and some compatible games, and you're all set.
---
Super Mario Odyssey Joy-Con Grip
Price: $19.99
Buy it on: Amazon
This Super Mario Odyssey-themed Joy-Con Grip is an awesome addition to any Switch owner's collection. Released in conjunction with the game, this grip is the perfect accessory with which to embark on Mario's latest adventure.
Gameplay-wise, this Joy-Con Grip doesn't add anything to the Switch experience, but let's face it -- we all love owning stuff that has Mario's face plastered over it.
---
BlueFire Gaming Headset
Price: $19.99
Buy it on: Amazon
This headset is great for the price you pay. It's a given that it won't be the best headset you can buy, but if you're on a budget, it'll do the job.
With a removable microphone for when you just want to relax with a movie, a lightweight frame for more comfort during longer play sessions, and a nice seven-foot cord length, this BlueFire gaming headset is a great gift for any gamer.
---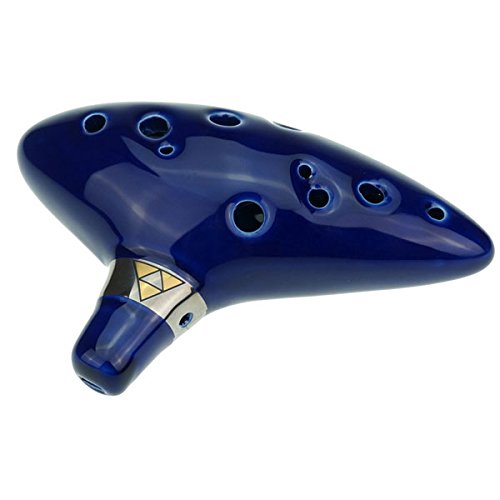 The Legend of Zelda: Ocarina of Time - Ocarina Replica
Price: $13.99
Buy it: Amazon
If you thought that the ocarina from The Legend of Zelda: Ocarina of Time was an instrument created for the game, then think again.This totally playable ocarina is a recreation of the titular wind instrument.
The ocarina is fairly easy to pick up-and-play, and it even comes with a songbook and finger chart to help you learn to play classic songs from The Legend of Zelda series.
Disclaimer: Be wary of causing storms, sudden shifts in time, or the random appearance of horses.
---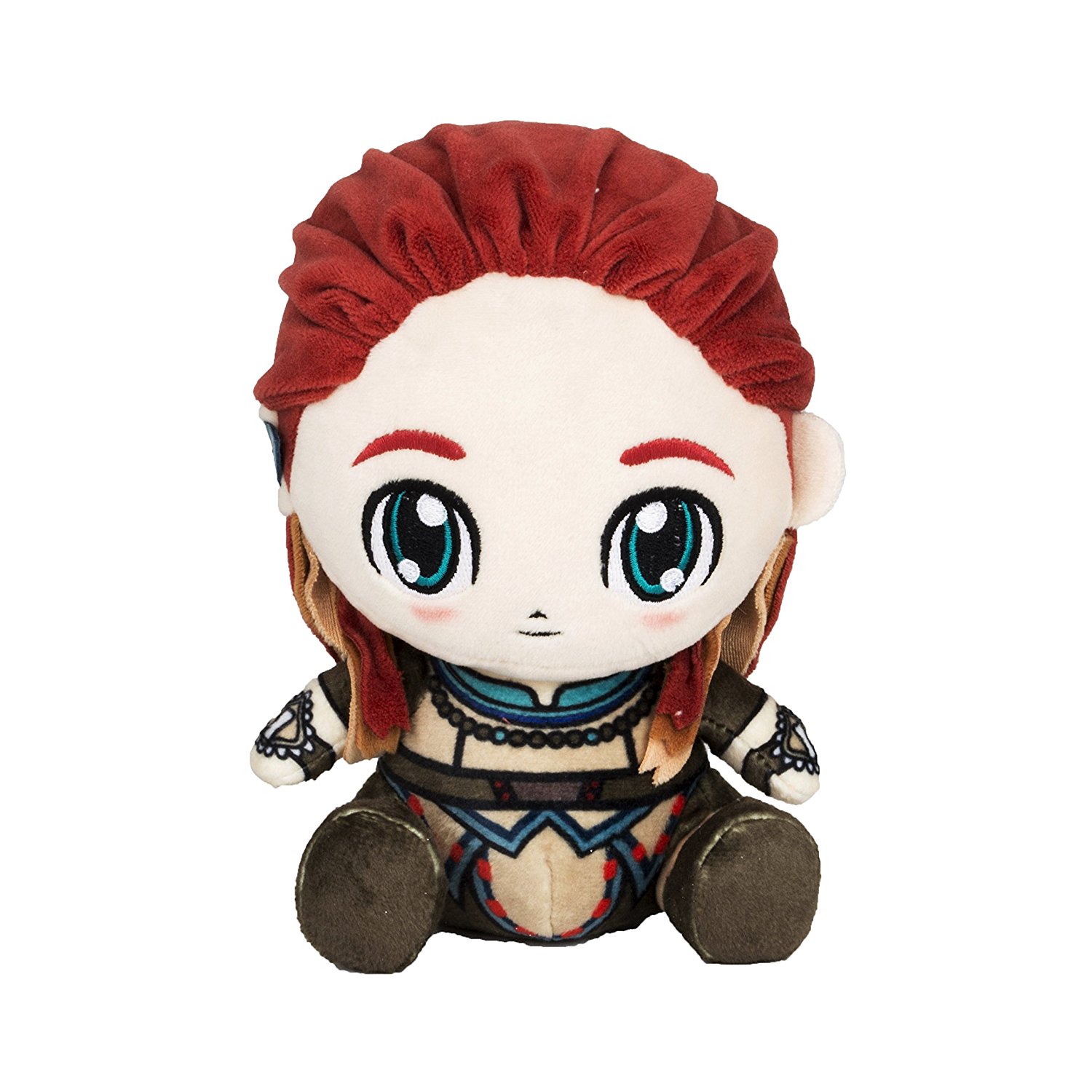 Aloy Stubbins 6" Plush
Price: $12.99
Buy it on: Amazon
Pluck Aloy out of The Frozen Wilds and into the warm home of a Horizon: Zero Dawn fan this holiday season. She may not be able to fight giant robot dinosaurs, but she can bring a smile to the face of even the most stone-hearted gamer.
The adorable Stubbins Sony Plush line features other iconic Sony video game characters such as Uncharted's Nathan Drake, both of the titular characters of the Ratchet & Clank series, and many more. So if Aloy isn't the right character for your gift recipient, you should check out the rest of the Stubbins toy line.
---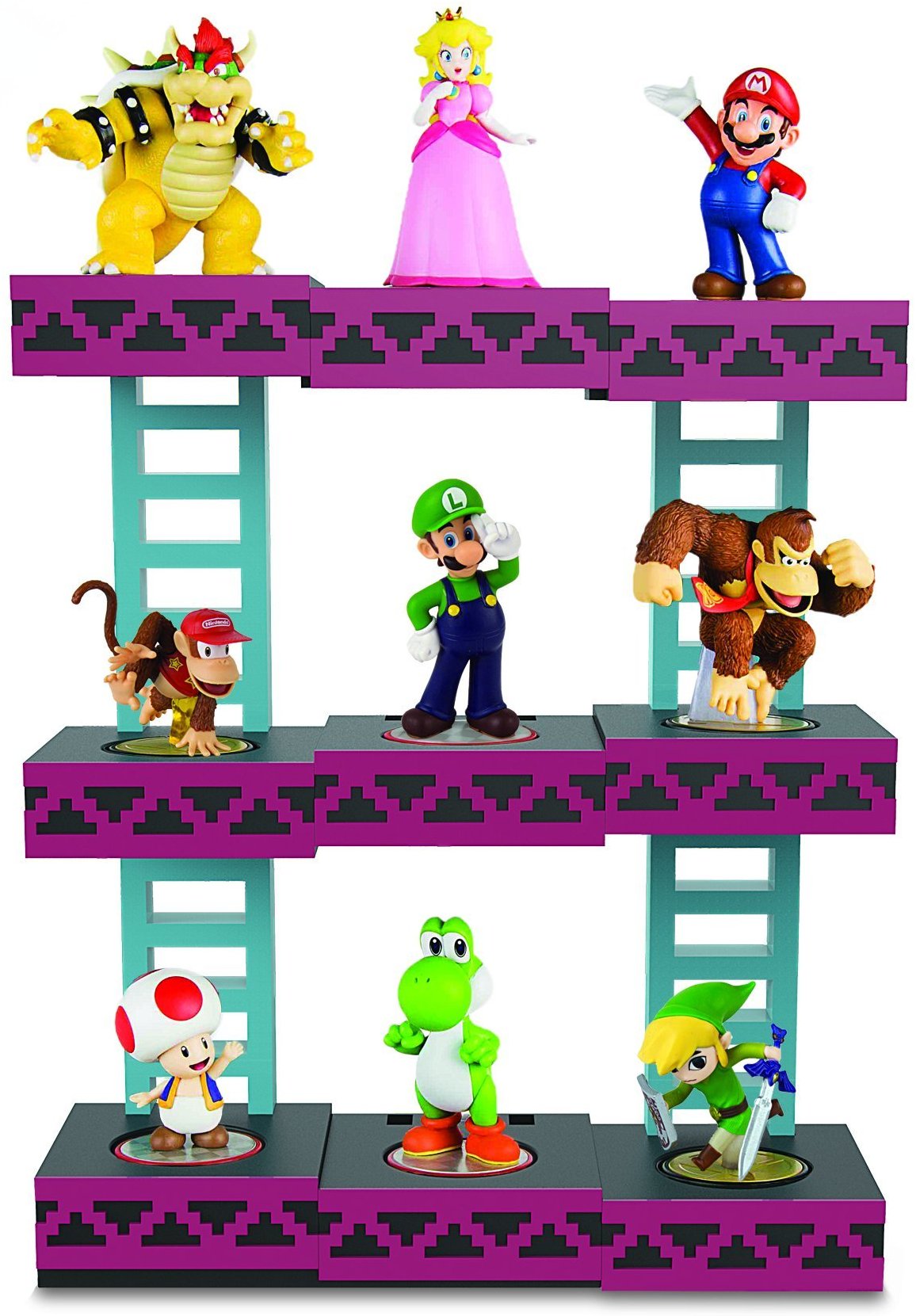 Donkey Kong-Themed Amiibo Display
Price: $19.99
Buy it on: Amazon
If you know someone who has a bunch of Amiibo characters just sitting on a shelf, they'll go bananas for this Donkey Kong-inspired Amiibo stand. Not only does does this stand tidy up and organize Amiibo, it's also just a really cool design.
The stand holds up to nine Amiibo figures and is super easy to assemble. This is a no-brainer gift for any self-respecting Amiibo collector.
---
DreamGear Retro Machine
Price: $19.88
Buy it on: Amazon
This miniature throwback to the glory days of arcade cabinets is packed with 200 video games. There's nothing licensed on the Retro Machine, so it's mostly clones of popular games, but when you get games similar to classics like Galaga, Space Invaders, and Dig Dug, this mini-machine is nothing to balk at.
This is a great item to keep on your desk at work for some quick gaming when you get a break ... or when the boss isn't watching.
---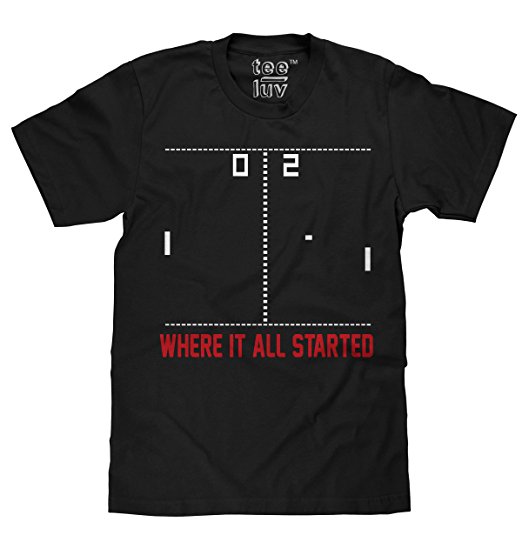 Retro Pong Tee
Price: $15.99
Buy it on: Amazon
Show off your love for video games history by wearing this T-shirt tribute to Pong, one of the grandfathers of gaming.
Released in 1972, the table tennis-inspired Pong is credited as being the first commercially successful video game, arguably kicking off the gaming world as we know it today. Never forget where it all started by picking one of these up this holiday season.
---
Lamicall Playstand
Price: $18.99
Buy it on: Amazon
There's no doubt about i t-- the Nintendo Switch is an amazing console. However, it's not without its flaws. In this case, I'm specifically referring to the built-in stand and its location in relation to the charging port.
The issue that arises is that when you want to play your Switch in tabletop mode, you can't charge it. This is a big problem in games such as Super Mario Odyssey, which encourages you to play in this mode.
This stand solves that problem and is a cut above most of the other stands on the market in terms of build quality, flexibility, and portability. A must-have for any Switch owner.
---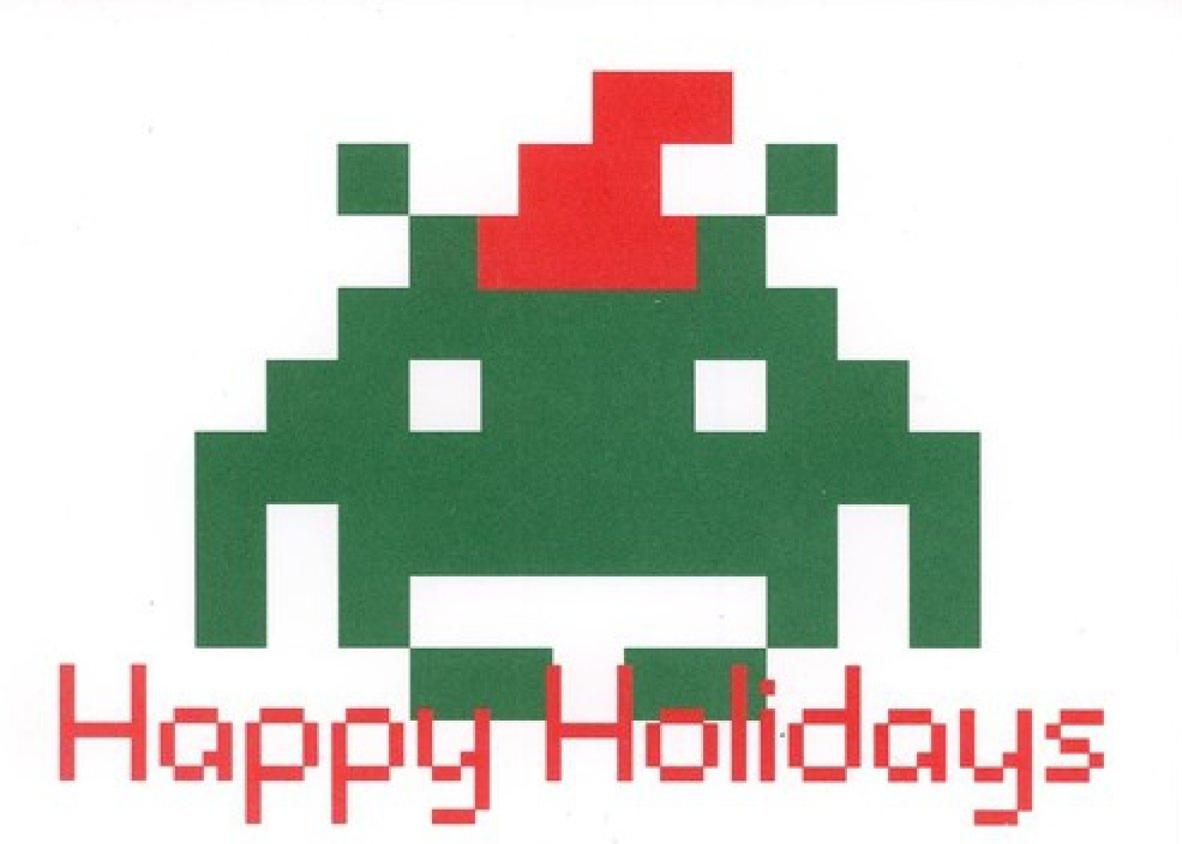 Those were ten of the best gamer gifts to buy for under $20 this holiday, but they are by no means all of your options. So if something on this list seems like something the gamer in your life would enjoy, awesome! But if not, just keep looking. You're bound to find something that they'll love sooner or later.
Make sure you take of advantage of Black Friday this November 24th, and don't forget about Cyber Monday a few days later. You never know what kind of deals you may find.