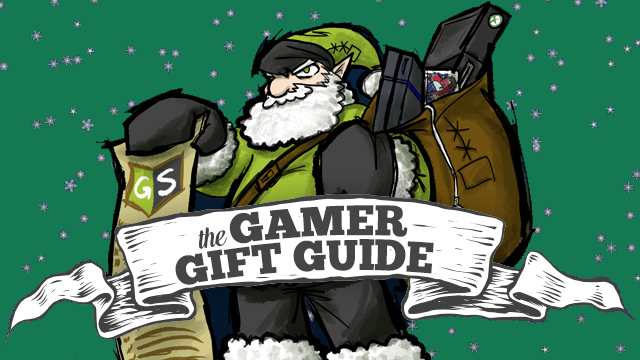 It's that time of year again, where we make our lists and check them twice, so we don't forget to give anyone a present. And just about everyone has a Pokemon fan on their list, whether kids aged one to ninety-two, a friend, coworker, or significant other.
It may seem like there's plenty of time before Christmas, but since some of the items in this gamer gift guide are made-to-order or running low in stock, you won't want to wait until the last minute. Here are some of the best and most practical gifts for Pokemon fans!
---
Crocheted Gyarados Scarf
Rating: 5 stars (78 reviews)
Price: $30.00
Buy It: Etsy
The crocheted Gyarados scarf is the perfect gift for Pokemon fans young and old. It's approximately four feet long and is made entirely of yarn. With colder weather on the way, even Pokemon fans could use another scarf.
As the picture shows, you can get the traditionally colored, blue Gyarados scarf or the shiny variant, red Gyarados scarf. But wait there's more! If that wasn't already cool enough the scarf is customizable and custom-made upon ordering. So, if you'd like different colored eyes or a different colored Gyarados, then ask away.
---
Koffing-Themed Coffee Mug
Rating: 5 stars (14 reviews)
Price: $15.99 (11oz); $18.99 (15oz)
Buy: Society6
Koffing isn't the most appetizing Pokemon around, but the pun is just too cute. You read the word "koffee" and you can hear it in Koffing's voice. This "Koffee Mug" is great for the Pokemon fan who loves coffee, who loves Koffing, and/or who just needs a new Pokemon-themed mug.
The mug is available in two sizes: 11 oz. or 15 oz. It's also dishwasher safe and microwave safe. Even if the Pokemon fan in your life only likes tea or hot cocoa, nearly every Pokemon fan will enjoy or find a use for this coffee mug.
---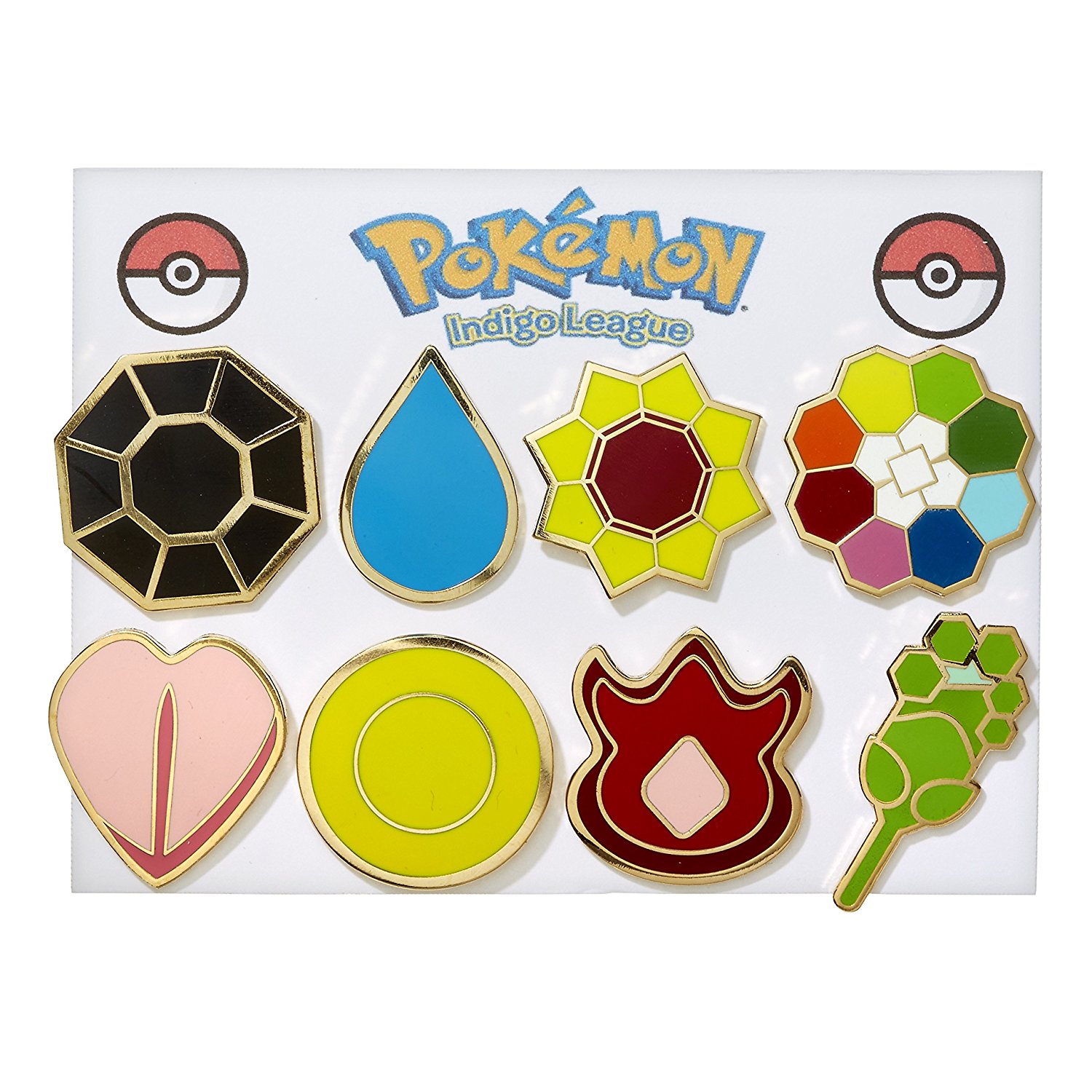 Pokemon Gym Badges
Rating: 4.7/5 stars (159 reviews)
Price: $11.98
Buy: Amazon
For the Pokemon fan who loves the anime or is dead set there are only 150 Pokemon, then these Pokemon Gym Badges are a good choice. The lapels each come with a gold trim and a butterfly pin attachment. They're an awesome collector's item as well as a nice detail to a Pokemon trainer cosplay.
If the Indigo League badges aren't enough, then consider the 58-piece set, which includes the gym badges from Generations one through six.
---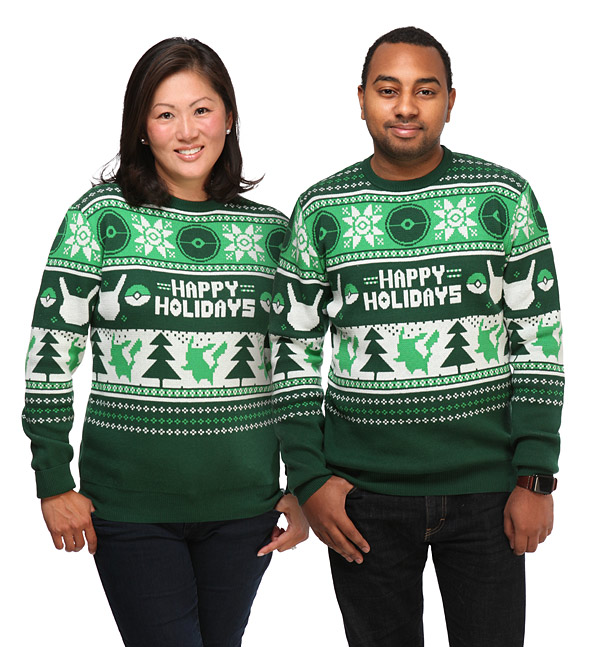 Pokemon Winter Sweater
Rating: N/A
Price: On sale for $29.99, usually $49.99
Buy: ThinkGeek
Sure, the Pokemon winter sweater isn't the most "Pokemon" gift out there. But, if you know a Pokemon fan who needs an ugly holiday sweater, then you're set. The winter sweater is also a decent choice if you really don't have any other good ideas i.e. a new significant other or a Secret Santa in the office.
The sweater ranges in size from XS to 3X. The pattern is on both sides and features Pikachu, snowflakes and pine trees. The sweater is 55 percent cotton, 45 percent acrylic. If green isn't the right color, then check out the red winter sweater.
---
Pokedex iPhone Case
Rating: 5/5 stars (195 reviews)
Price: $38.99
Buy: Etsy
For the high-tech, crafty, particular Pokemon fan, this unique Pokedex iPhone case is sure to please. Yes, it's not the only Pokedex iPhone case out there, but this one is the coolest because it has both the design and the functionality. Just have the giftee download a Pokedex app and it's good to go.
Note: the Etsy purchase is just for the raw 3D case. Sanding, painting and decorating are up to you or the giftee. When purchased, the case is made to fit any iPhone from the iPhone 4 to the iPhone 7+.
---
Pokemon Eeveelution Stone Soap
Rating: 5/5 stars (2,446 reviews)
Price: $3.50 each
Buy: Etsy
Clearly, the Pokemon Eeveelution Stone Soap isn't for the Pokemon fan who needs a shower. Although the soap can be used for cleaning, it's best if the soaps are given to a Pokemon fan who loves Eeveelutions or wants the soaps for cosplay.
Each soap is made with a glycerin soap base and has a unique scent. Each one weighs about 2 oz. and is about the same size as a normal bar of soap.
---
The Unofficial Pokemon Go Tracker's Guide
Rating: 4.3/5 stars (7 reviews)
Price: $11.70
Buy: Amazon
For the Pokemon fan who enjoys traveling and playing Pokemon Go, the "Unofficial Pokemon Go Tracker's Guide" is an adventure guide describing notable sites around the world where players can catch Pokemon. The book does more than pointing out popular tourist spots like the Pyramids of Egypt and the Pentagon. It also showcases cool places that are home to gyms and rare Pokemon, like Area 51, famous mountain tops, and abandoned mental asylums.
It can seem like we've found all the hacks for catching rare and legendary Pokemon, but this book gives fans a new challenge and an interesting way to find new Pokemon.
---
Eeveelution Wallet
Rating: 4.5/5 stars (20 reviews)
Price: $15.99
Buy: Amazon
So, we may have already included the Eeveelution Stone Soaps for the Eeveelution Pokemon fan, but soaps aren't really for everyone. Nearly everyone uses a wallet. Also, the Eeveelution wallet will make an excellent gift for younger Pokemon fans who are just starting to handle their own money for the first time.
The wallet is a bi-fold wallet made of 100 percent vegan leather. It has five card slots and an additional windowed ID holder. It isn't machine washable.
---
Galaxy Mew Tote Bag
Rating: 4/5 stars (44 reviews)
Price: $20 to $28, depending on size
Buy: Redbubble
Who couldn't use a good, new tote bag? A Pokemon fan who already has the Galaxy Mew Tote Bag, that's who. For those fans who don't, this tote bag would make a fantastic addition to their tote bag collection. For those fans who don't have this bag and don't have a tote bag collection? Well, they just need this particular tote bag.
The Galaxy Mew Tote Bag comes in three sizes: 13" x 13", 16" x 16", and 18" x 18". The design is printed on both sides and the bag is made out of Polyester poplin fabric. The strap is 1 inch wide and is 14 inches in length.
---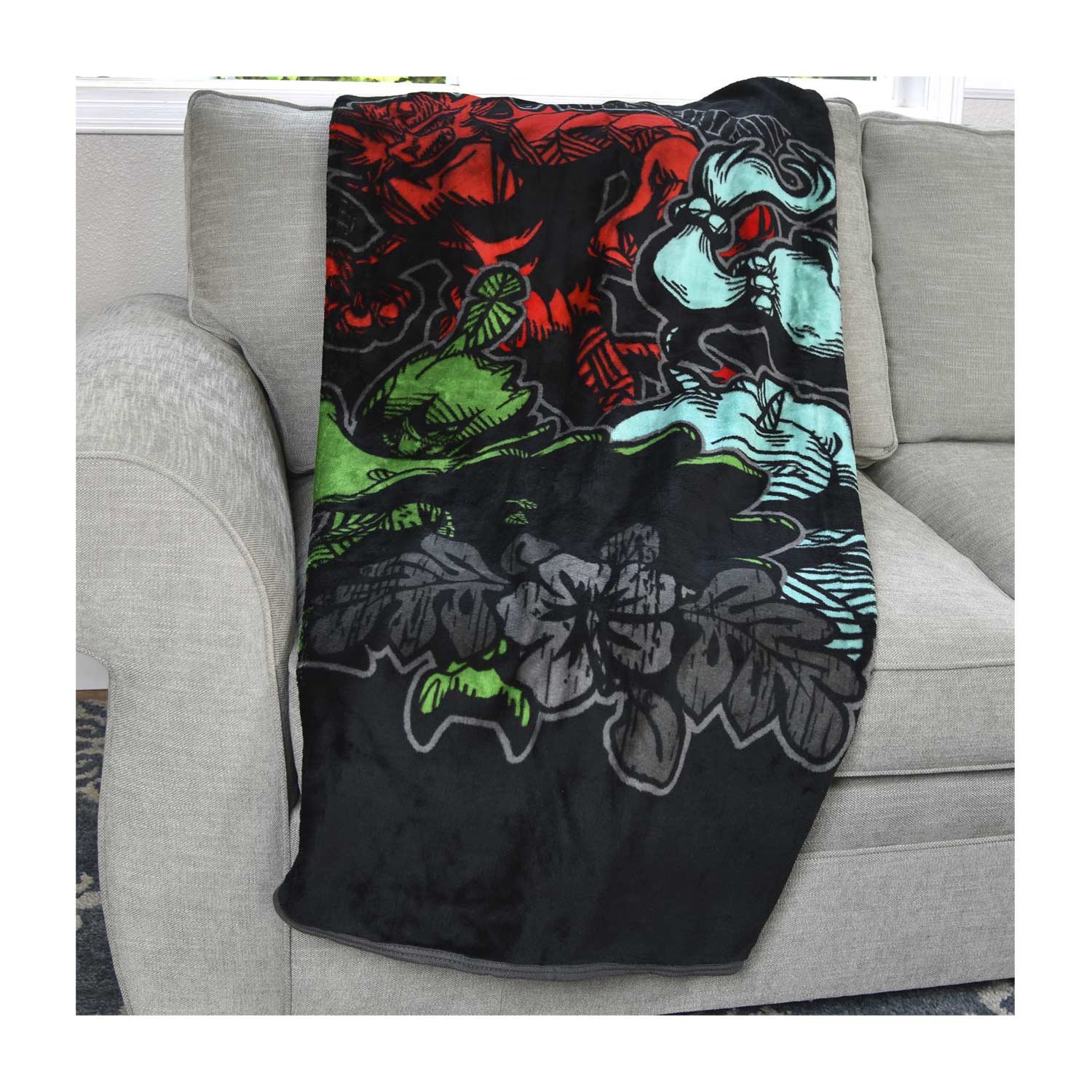 First Partner Power Fleece
Rating: No reviews
Price: $39.95
Buy: Pokemon Center
The First Partner Power Fleece is for Pokemon fans of the current generation, Sun and Moon, as it features Decidueye, Incineroar, and Primarina from the Alola Region. It's a comfy blanket suitable for all genders that will keep Pokemon fans warm during the cold winter nights.
The fleece measures 50" x 60" and is made of 100 percent Polyester. It's machine washable and dryer friendly.
Hopefully, this gamer gift guide gave you a few ideas for the Pokemon fans in your life. It's best to have ideas now and to get started on the shopping early. Don't hesitate to pick anything from the list!