The director for the latest Pokemon, Pokemon X & Y, has already said that the world was inspired by France. The map has a French shape to it, and the game allegedly takes after certain characteristics of stereotypical French culture, including France's love of beauty and fashion.
Yesterday, Instagram user Kosdin posted pictures of what looks like the upcoming Pokemon title, including the in game map (above) and several locations.
---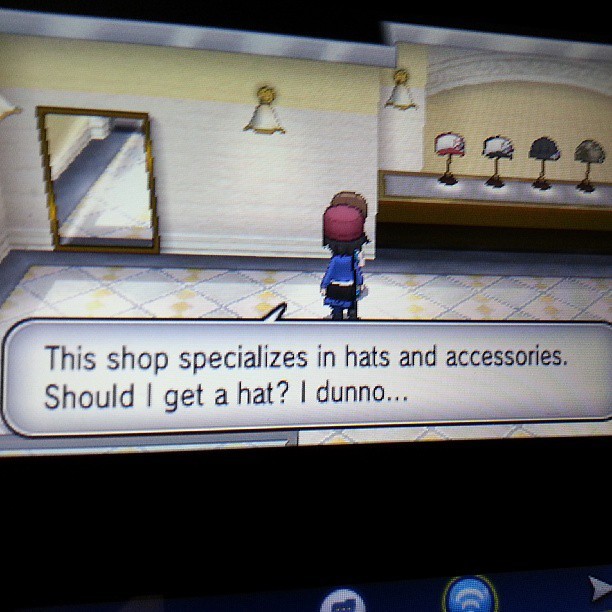 Pokemon has already been revealed to have trainer customization, but this newest version actually shows the options for adding to your character, all the while focusing on the French connection the director so clearly wanted.
---
More character customization images. showing the GUI for what looks like your inventory open on both of the 3DS screens.
---
I suppose a goatee and fancy mustache could be very fashionable and "of the moment," but this character customization is a bit of a miss for me. Either way it shows how different you can make your Pokemon character.
---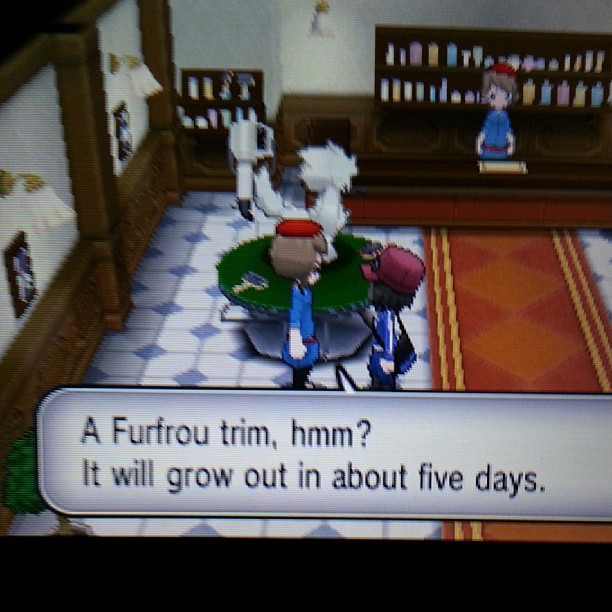 Customization of Pokemon like Furfrou has also already been announced, and you can make the creature (which already looks a bit like a French poodle) look as majestic or silly as your heart desires.
---
These new images show a couple of the specialized shops featured in the new game, including this one just for Poke Balls.
Of course, Nintendo has already taken down the leaked photos from the Instagram site, but the word is already out.
With over 700 Pokemon to "catch 'em all" are you excited about the new Pokemon release?