Nintendo aired its fall Nindies showcase today, just in time for the start of Gamescom this week. It's the usual mix of existing titles and brand-new indie offerings, with some big surprises and hits thrown in for good measure.
Let's get started.
Ori and the Blind Forest
The rumors were true. Moon Studios and Microsoft are bringing Ori and the Blind Forest: Definitive Edition to Nintendo Switch on September 27. This evocative metroidvania features gorgeous art, atmospheric music, and all the challenge you'd expect from a finely crafted game in the genre.
Risk of Rain 2
Another high-demand title is coming to the Switch as well: Risk of Rain 2. It's the 3D follow up to Hoopoo Games' smash-hit original roguelike Risk of Rain. It's set to launch sometime this summer after an outpouring of requests from fans asking the game to be ported.
Check out our early impressions of the game on PC here.
Upcoming Releases
Eastward
Chucklefish's latest game is called Eastward. It takes a Stardew Valley approach to building community and relationships — but sets it in a post-apocalyptic wasteland. It also places a greater emphasis on combat and resource management.
There's also a central story based on a mysterious young girl living in an underground facility. Eastward is set for a 2020 launch date.
Roki
Roki from Polygon Treehouse is another dark fairytale game, but unlike others that place the player squarely in the protagonist role, the player might just be the monster in Roki. Boasting gorgeous graphics and a mysterious story — plus friendly animals — Roki will launch sometime in winter.
Youropa
Another new announcement is Youropa, from Frecle a gravity-based puzzle platformer. It's set in a surreal, seemingly post-apocalyptic world that needs rebuilding — and you can rebuild it however you want alongside your customizable avatar. Youropa releases sometime this winter.
Dungeon Defenders: Awakened
The hit tower defense game Dungeon Defenders is getting a sequel of sorts called Dungeon Defenders: Awakened. It puts up to four players together to build their way to victory and cut through mobs of invading enemies across a plethora of locales and environments.
It's a timed exclusive on the Switch and will launch in February 2020.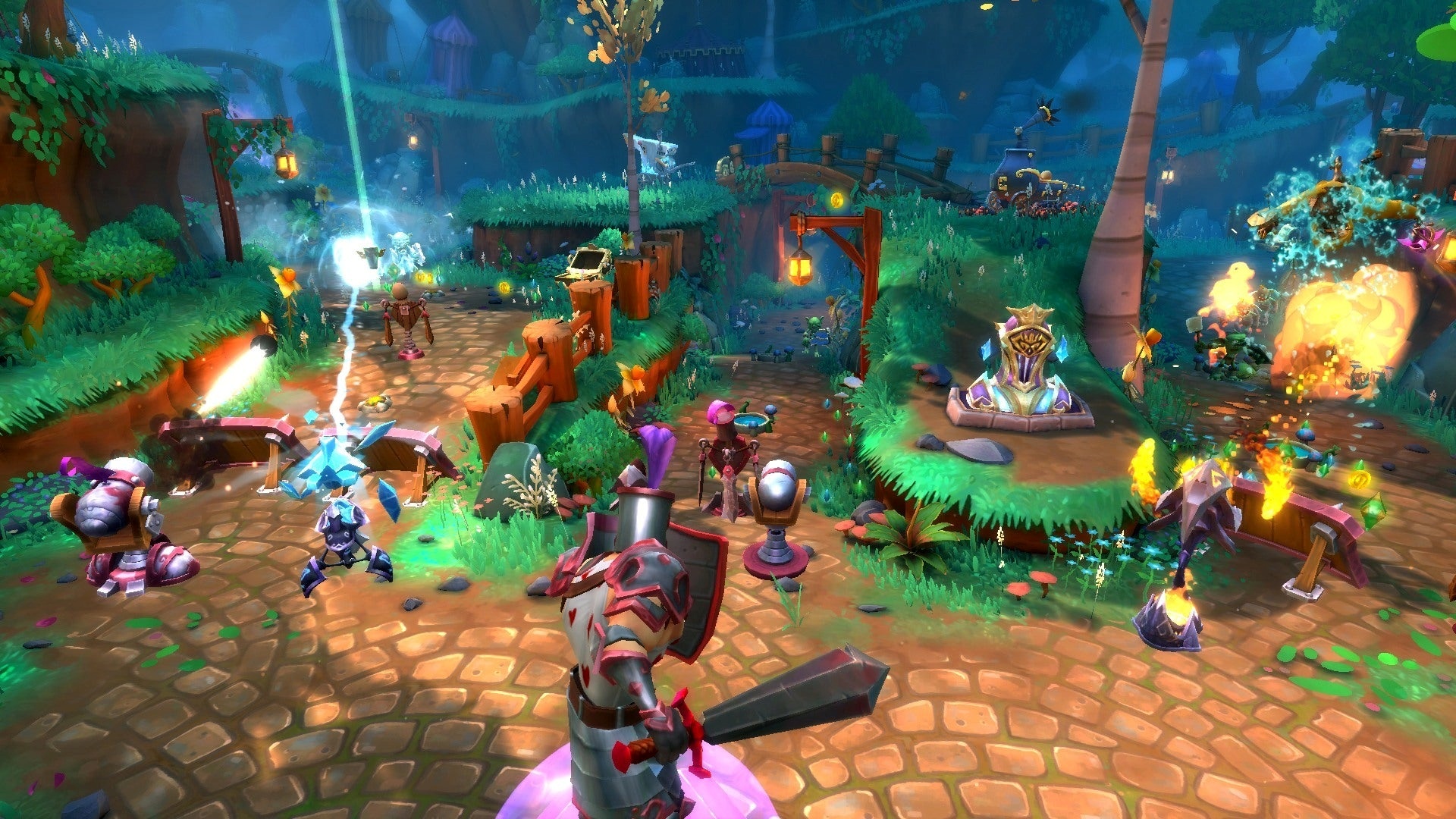 The Touryst
Shin-en is bringing another game to the Switch with The Touryst. The Touryst is a blocky sim-and-exploration game that sees the tiny protagonist exploring a strange island with a split personality.
On the surface, the island is the average tourist destination, but underneath is a set of ruins and bizarre puzzles hiding a big mystery. The Touryst will release in November 2019.
Earth Night
The endless runner genre has seen a bit of a lull recently, but that's about to change with Earth Night. Featuring lovely 2D pixel art, over-the-top environments, and dragons — lots of dragons — Earth Night challenges players with the usual endless runner material: make it through alive, and gather as much as possible. Expect it sometime later this year.
Old Favorites
Skellboy
Skellboy isn't exactly a new release — sort of. It's been up for a while on Steam and was first shown off last December.
Part average Zelda-like exploration and action game, part body-swapping simulator, Skellboy lets players exchange body parts to overcome challenges and save the world. Skellboy will finally be available for purchase December 3.
Torchlight II
Torchlight II is also making its way to Nintendo Switch, with its signature manic action and quirky settings. It'll also have an exclusive pet unicorn when it launches on September 3.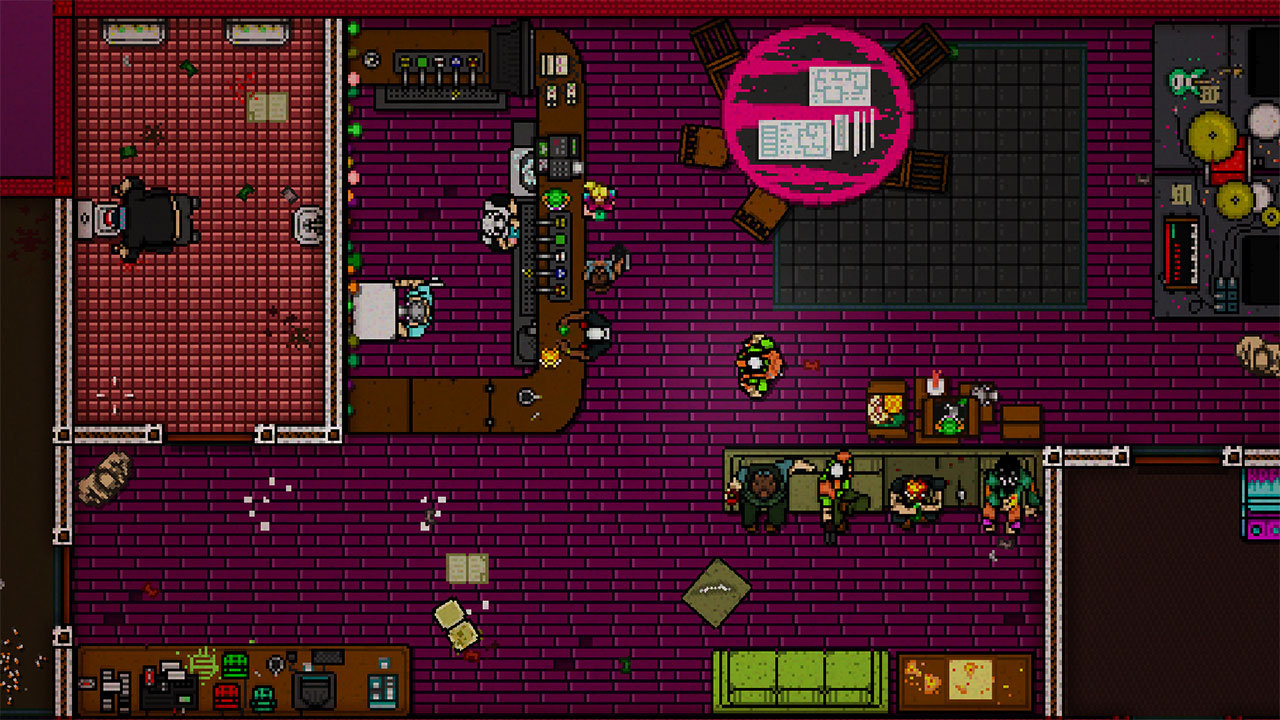 Today's Releases
Superhot
Superhot is a shoot-and-slash physics game, letting players take control of time and space to try and survive in a world full of heat signatures and death. It's out today on the Nintendo eShop.
Hotline Miami Collection
Devolver Digital's Hotline Miami Collection has been around on other platforms for a while, and it's making its way to the Switch today. It contains both classic Hotline Miami games on one download — and that's a lot of explosive action.
—
The indie scene on the Switch has been vibrant from the beginning. Nintendo is apparently keeping its promise to cultivate good relationships with a variety of developers, even former rivals, with something for almost everyone on the way in the next six months.
About the author