We're approaching Valentine's Day, and what better way is there to celebrate the execution of religious martyrs than spending time with your loved ones in front of a TV? It's what they (probably) would have wanted. However, if your significant other is a non-gamer, fear not. It is the day of love, after all, so why not help them fall in love… with games?
The great thing about the gaming industry is that there are hundreds of thousands of titles to choose from over the last four decades. Failing to find at least a few games that you can enjoy together will be nigh-on impossible, for even the pickiest of players.
But let's assume you've moved on from the days of the Sinclair Spectrum and fancy something a bit more modern. The trick is to pick a game that a.) engages and b.) isn't so difficult that it will turn off your beloved before they've started to enjoy it.
With that in mind, here are a few suggestions that you might want to introduce to your beau or belle as you snuggle on the couch.
Peggle
One of the most joyfully addictive games ever created, Peggle never fails to bring a smile to the face of anyone who plays it. And how could it not? It has a ridiculously simple premise: fire a ball at pegs until they all go away. Even the most ardent non-gamer can understand that.
The qualities that set Peggle apart, though, are in its meticulous presentation. Zingy colors, brilliant sound effects, wacky characters, and a tremendous, uplifting rendition of Ode to Joy, which is pelted out when you complete a level. Yet beneath the glossy veneer lies a surprisingly challenging game — especially if you're trying to collect all of the trophies for each level. Despite that, Peggle is never a chore to play.
It even comes with a Duel mode, so if you get bored of trying to complete a level together, you can instead get a bit more competitive and play against each other. A sequel was released which offered more of the same and an even shinier coat of paint — but at the cost of some of the original title's game modes. Warning: if the person you are playing Peggle with displays zero emotion throughout the session, it's probably a sign that you need to find a new partner.
Gone Home
If you fancy something a bit more atmospheric and story-driven, Gone Home will tick all your boxes. A spooky tale of a girl returning home to an empty house and trying to work out what happened to her family, The Fullbright Company's debut is a masterful exercise in subverting expectation. With a strong female protagonist and progressive narrative beats that finally offer a mature discussion of feminist topics, Gone Home will surprise and delight — as well as unsettle at times.
While it's a single-player game, it's also not a fast-paced one. You won't need to gun anything down or beat anything up, as the entire experience is one of exploration and discovery. It's a perfect shared experience for couples who want to spend a few hours uncovering a mystery together. Also, it won a BAFTA, so you can play the "arty" card with utmost sincerity, and impress your true love.
You Don't Know Jack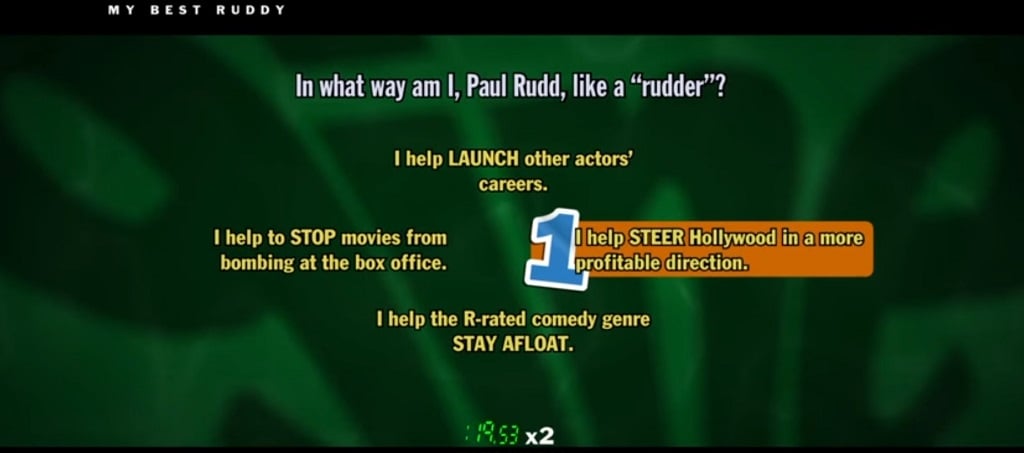 If your Valentine likes comedy, game shows, or both, then YDKJ will be right up their street. Packaged as part of the Jackbox Party Pack Vol. 1 on PS4 and Xbox One, this somewhat anarchic trivia quiz takes place over ten rounds and a final head-to-head. It's hosted by the snarky Cookie Masterson, and the questions are obscure enough to make you think, but not so insanely difficult that they put you off.
They're also presented in interesting ways, and a variety of different special rounds means that the time will simply fly by. Favorites include "The Put The Choices Into Order Then Buzz In To See If You Are Right…Question" — which is, umm, exactly as it sounds — and "Cookie's Fortune Cookie Fortunes (with Cookie "Fortune Cookie" Masterson)" where a nugget of generic fortune cookie wisdom is twisted into a vaguely relevant question. There's plenty of innovation here, and the laughs come hard and fast.
Also, as it's a quiz, competitive couples may enjoy demonstrating their knowledge of random garbage as they trying to screw over their other half. Literally — you can use a once-per-game "screw" if you think they don't know the answer, and if they get it wrong you'll be given bonus points. Of course, if they do know it, you're the one who ends up screwed.
Valentine's Day: perfect for screwing.
Life Is Strange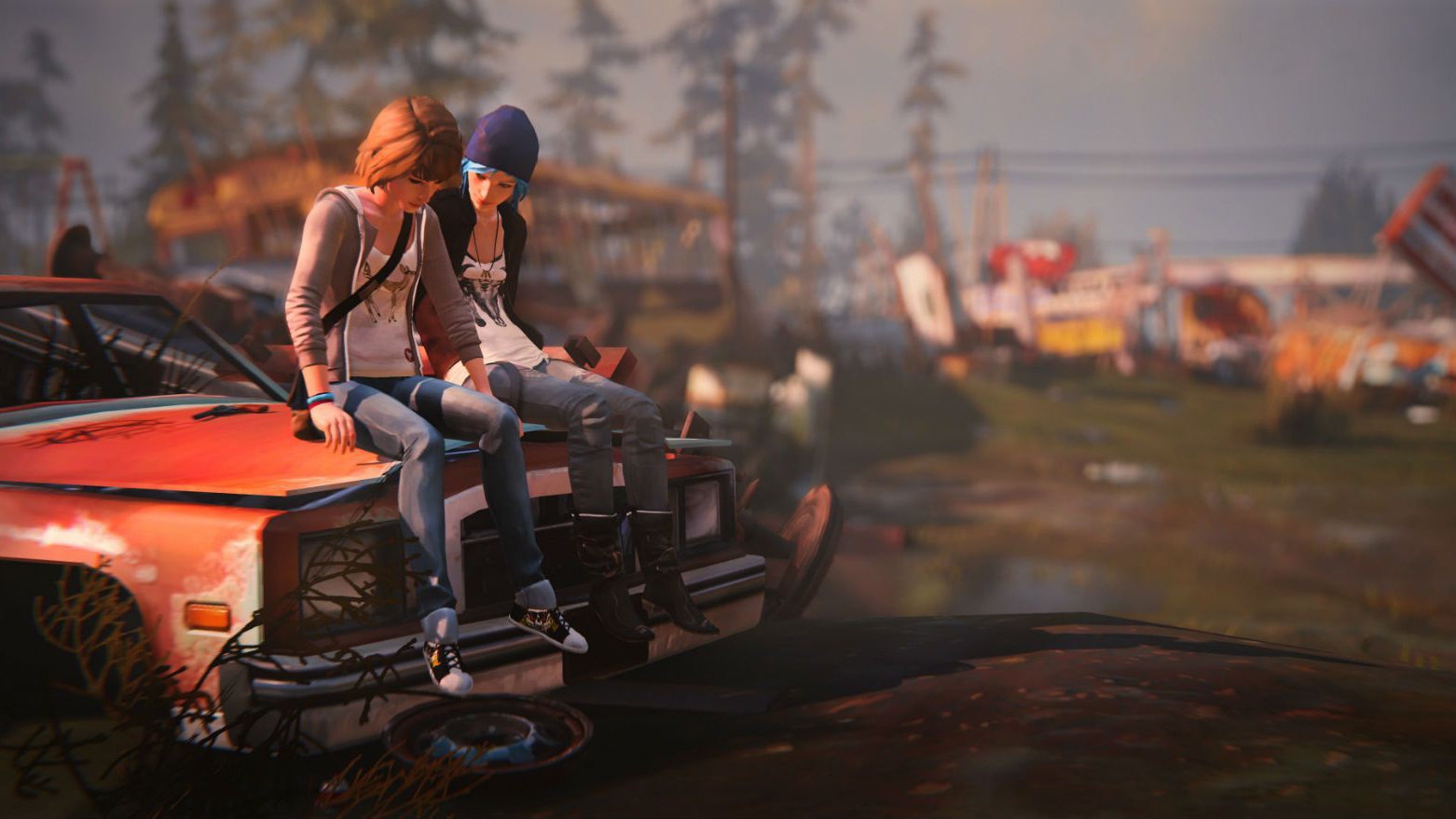 Episodic adventure games have become very popular with couples over the last few years. At around two hours per episode, they offer an interactive experience, while at the same running time as an average film. The best part is that two people can shape the way the story turns out, while simultaneously learning something about the other person from the choices they made.
We could easily have mentioned The Walking Dead or The Wolf Among Us here too, and both are very valid alternatives if you're both interested in the horror or comic-book genres. However, Dontnod Entertainment's five-part tale of a girl called Max who is able to rewind time gets our vote for two reasons.
Firstly, the main game mechanic means that the conversational choices and the decisions you make are not necessarily set in stone, should you wish to backpedal and change them. For a gaming newbie, this may appeal immensely as it offers the option of experimentation with gameplay.
Secondly, the characters are strong, well-written (as the BAFTA would attest), and exist in a more realistic setting — if you discount the supernatural powers that Max has. Taking control for a scene and then handing the controller over to your other half is a popular way of playing similar games, and the bond of experiencing a shared story is far more powerful than just watching a film together, since you are able to direct it yourselves.
Do yourselves a favor and step into the world of Life is Strange. Because, given current world events, it probably won't seem that weird in comparison.
LEGO Games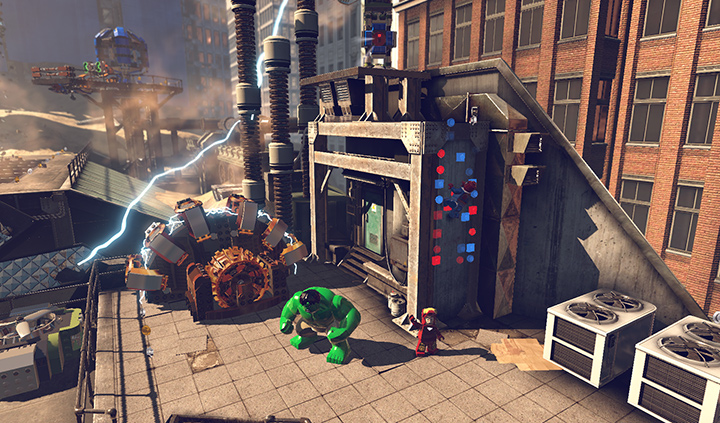 If you're looking for harmless, enjoyable, and fairly simple fun on a night in (steady, now!), you could do far worse than booting up a LEGO game for some co-op action. Aside from being colorful, intuitive, and rather addictive, they're perfect for people who haven't been exposed to many games — because everyone understands LEGO.
The best thing about the LEGO series is that the film franchises they are based on are so varied that you'll be hard-pressed to find at least one that you don't enjoy. Whether it's Harry Potter, Lord of the Rings, Star Wars or Indiana Jones, there's bound to be something for everyone.
Our pick of the series is LEGO Marvel Super Heroes, which tapped into the MCU zeitgeist at just the right time, and did so with a polished and interesting experience, oodles of fan service and a cracking score. And as it's a co-op game, it's even better to play with your other half since you can work together to overcome obstacles, smash up enemies and solve puzzles. What could be more romantic?
What games do you like playing with your significant other? Are they gaming fans, or did you convert them? Let us know in the comments!
About the author