With the likes of Hi-Rez, Tripwire Interactive, Xavient, and literally hundreds of other highly talented video game developers calling the state home, Georgia is quickly becoming one of the premier video game development locations in the United States. Because so many developers call the Peach State home, and more are flocking here each and every year, we decided it was high time to start talking about them — and the community that keeps them forging ahead.
Thus, Level Up Georgia, GameSkinny's bimonthly column covering all things Georgia game dev, was born. We'll cover mergers, economics, new game releases, and much, much more. Basically, if it's game related and it's happening in Georgia, we're going to cover it.
If you're a game dev and have news to share with us (whatever that news may be — even if you just added a new sprite to an ongoing project or updated your Steam page), please shoot us an email at: [email protected], and we'll include your news here every other Monday.
This week, we're going to take a look at Ubisoft's acquisition of Atlanta-based indie studio Blue Mammoth, new additions to Georgia's game dev tax incentive program, and the GGDA's recently unveiled Game Dev News Network.
Let's jump in and get started.
Ubisoft/Blue Mammoth Merger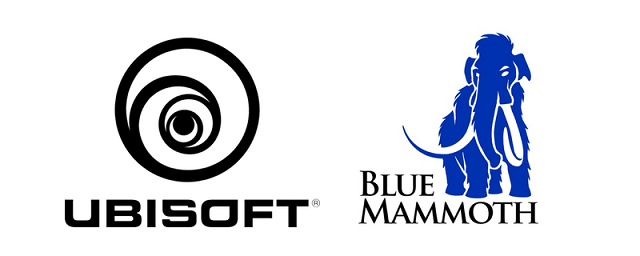 With the full release of Brawlhalla in fall 2017, Blue Mammoth further cemented itself as one of the premier game developers in Georgia. And as the fighter continued to climb the Steam charts and become one of the most-played F2P titles on the PlayStation 4, Ubisoft took notice.
On March 1, the Rennes, France-based company acquired Blue Mammoth for an undisclosed amount. The merger included both of Blue Mammoth's offices, Atlanta and Amsterdam, as well as all 21 Blue Mammoth employees. According to a press release, Ubisoft expects to add four more employees to the studio in the coming months.
As for Blue Mammoth, the team is excited to not only have a hit in Brawlhalla but also to have partnered with a like-minded developer and publisher. Both Ubisoft and Blue Mammoth share a player-centric development ethos — and both know how to make successfully engrossing games.
We're very excited to join up with Ubisoft. They are everything we were looking for in a partner: a top game developer, liked and respected by players, and with a history of innovation in their games.

And Ubisoft was excited about our plan for [Brawlhalla] and the studio. Plus Ubisoft shares our philosophy that free-to-play games should have a healthy, player-focused approach. So it's a great fit.

— Matt Woomer, Managing Director, Blue Mammoth Games
As of this writing, it is unknown if Blue Mammoth will keep its name or be renamed as some other Ubisoft-acquired studios have been in the past. But with the success of Brawlhalla and the brand Blue Mammoth has created, we'll have to wait and see.
Georgia Game Dev Tax Incentive Program
At the end of 2016, more than 120 game developers operated in the Peach State and employed about 3,800 Georgians. Revenue from those developers surpassed $380 million that year, leading to increased focus on the community at large.
Supported by a $12.5 million incentive program, that growth led the Georgia legislature to renew its commitment to the state's gaming community with the Interactive Production Credit on January 1, 2018.
Similar to the Georgia Film Tax Credit, the IPC incentivizes game developers to make their games in Georgia by removing some of the tax burden of doing so. And although major, worldwide studios and publishers are beginning to take notice of Georgia game devs and the boon the state provides, the Production Credit focuses on nurturing home-grown studios and video games made by native publishers.
In the film industry, Georgia tax credits are predicated on the entire spend of the production. This includes sets, chauffeuring services, set design, catering, plane tickets, and much more. Essentially, anything spent on the making of the film goes toward the tax credit.
However, the Interactive Production Credit works differently. It is predicated on promoting Georgia and in-state payroll — companies must spend $250,000 on Georgia employees to apply.
There are limitations on the $250,000 qualifying limit for Georgia game developers as well. The three important caps are:
No one company can qualify for more than $1.5 million in production credit
The total amount of credits cannot exceed $12.5 million
No company that generates more than $100 million in revenue can qualify
The caveats in the IPC are in place to aid smaller developers in particular.
[The Interactive Production Credit] is certainly not there to help the solo, entrepreneur who's doing it all by themselves. It is meant for companies that are looking to hire. Obviously, governments are very interested in good jobs. Our jobs are very good jobs. They don't want [the credit] just going to one person. Thus the payroll requirement.

— Andrew Greenberg, President of the GGDA
To further make things clear, entrepreneurs or single employee developers cannot pay themselves $250,000 to qualify. Developers must be actively hiring and paying $250,000 in payroll to qualify. Greenberg also said that the credit isn't meant to keep a company going. Instead, the credit is meant to help companies build strong economic foundations and stimulate investment in the industry.
To make sure that measure is followed, there are time limits for how long productions can qualify for the tax credit. In essence, developers cannot indefinitely receive the credit for a single game or production. It is currently not clear how long specific games and projects will qualify before developers must move on. We will update this story with that information when we have it.
However, Greenberg wanted to stress that all of the tax credit was used in 2017. He said he, as well as the GGDA, expects the entire credit to be used again in 2018.
For those interested in receiving benefits from the tax credit, he suggested applying early to take full advantage of the assistance it offers.
Programs Specifically for Small(er) Georgia Game Developers
So what about even smaller developers or entrepreneurs? Well, Greenberg said there are other great programs those game makers can take advantage of as well.
It's interesting how difficult it can be to get investors. And that's why we started the SIEGE Investment Conference, which will be on October 5 this year [at SIEGE Con]. It's not just to make sure some developers can secure investment money, but it's also to educate both the investors and game developers on what's required to work together.

— Andrew Greenberg
Additionally, Georgia game developers can qualify for workforce monies to stimulate growth on a smaller scale, helping with hiring and on-the-job training. To receive these grants, developers must qualify with the WorkSource Board in their county or city. These funds work to offset the costs of hiring and training staff.
On top of that, there are also R&D tax credits available for those interested in taking advantage of those.
GGDA "Game Dev News Network"
Over the last year, the Georgia Game Developer's Association has provided members and viewers with a new way to learn about events, meetings, workshops, and educational activities: streaming. With channels on YouTube, Mixer, and Twitch, the GGDA has made it so that anyone can watch from anywhere.
However, as the GGDA has grown and increased the bandwidth by which they reach viewers, there has been increased demand for news centered on game developers and game development tools — specifically in Georgia. Thus, the GGDA "Game Dev News Network" was born.
Covering in-depth game dev topics, content will range from which companies are hiring and what educational programs might be available to developers, to what indies have opportunities and even what new Unity plugins devs should be using. Greenberg said:
We've decided to set up a half hour period where we're going in depth on various [GGDA and game developer-related] topics, and we're providing the information that people want. We certainly expect this to be interesting to gamers that don't do game dev, but it's certainly geared toward game devs.
The show won't only discuss the news, however, but also look at it from an angle that's actionable to game developers. Instead of simply talking about new tool releases, for example, the show will also cover interviews looking at the tools and plugins used by other developers — and why those developers are using those tools. Greenberg continues:
… More than just what Unity's released, but also why that matters to game developers. We're hoping to be the ones to provide that [insight] … That kind of look under the hood is really valuable for devs and of interest to gamers as well.
What's on the Horizon?
The GGDA also hosts many gamejams around the state, and the Game Dev News Network looks to pull back the curtain on those events, giving listeners and watchers a new look at how games are made. Content will revolve around the announcement of special events, as well as an inside look at the tools, mods, and motivations of the developers involved.
The first GGDA Game Dev News Network simulcast will be held April 24 at 7:30 p.m. EST on Youtube, Twitch, and Mixer.
On top of that, the GGDA also has a few other events already planned for the summer. The first is the Georgia Esports League Spring Championship held in the Georgia World Congress Center at MomoCon on May 24. As of this writing, signups for the Spring Championship are still open to college teams from the state of Georgia. The winner of the Esports League Spring Championship will receive "thousands of dollars in scholarships," according to the GGDA website.
The other planned event is the MomoCon career fair, which will also see representatives from Blue Mammoth, Hi-Rez Studios, Tripwire Interactive, and Turner Broadcasting. The free event will be held at the Omni Hotel, International Ballroom D, from 10 a.m. to 2 p.m. on May 24 before the Spring Championship.
—
Have you got a piece of Georgia game dev news you'd like to share with us? Send it over at: [email protected], and we'll make sure to include it in the next column.
About the author