Team D-13 recently released a content update for their shoot'em up roguelike title Monolith that released back on June 6. The game absolutely blew me away back when it first released — and the new update has done exactly that all over again.
This update, dubbed "After the End", brings in a whole array of new content — including new weapons, new enemies, new enemy AI, an entirely new floor, and much more. It takes an already extremely addictive roguelike (and one of the most fun this year) and brings it to a whole new level.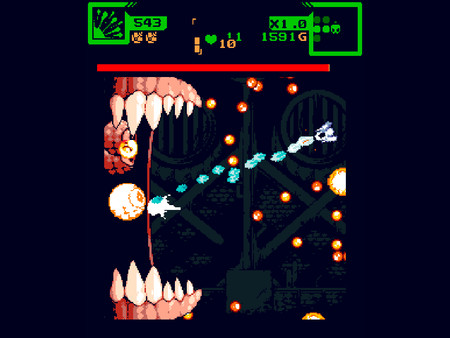 A whole new floor to unlock and discover
One of the biggest features of the new update is the addition of a sixth floor to the game. At first, this floor will be locked to the player until they obtain the four ancient symbols that act as keys. These are found in a variety of ways throughout the game — in most cases leading to a new boss battle.
As for the new floor itself, it brings an ever darker atmosphere to the game than that found in the previous levels. It is called The Forbidden, and from the moment you enter it, you feel that you are in a place where you do not belong.
The new zone adds a whole new array of enemies and threats to hinder your quest to reach the final boss of the game — offering more of a challenge than any other from previous levels. The boss itself is strangely a little bit easier than the Overlord boss on floor 5, but still makes for a tough fight (especially the first time you face it).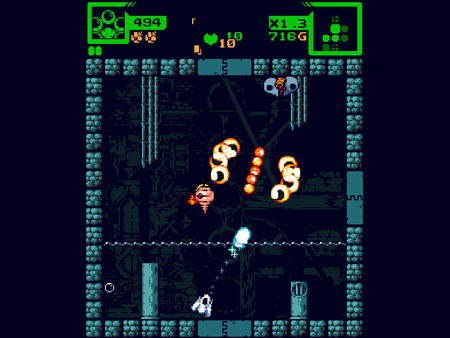 Overall, the new floor doesn't disappoint in any shape or form. It offers a more difficult challenge than the previous one and really makes the game feel even more complete for those who felt it was a bit short in its base form.
New challenges with hard mode
Have you ever thought that Monolith was a little too easy? If so, "After the End" offers a solution to that by introducing a hard mode upon completing the game. This new mode gives all enemies and bosses unique and more complex attacks than those found in normal difficulty.
The hard mode also changes to how enemies behave, giving them a far more unpredictable AI and thus making it more difficult to deal with them. It gives veterans of the genre a challenge that meets their seasoned expectations. (Not to mention giving the game even more replayability.)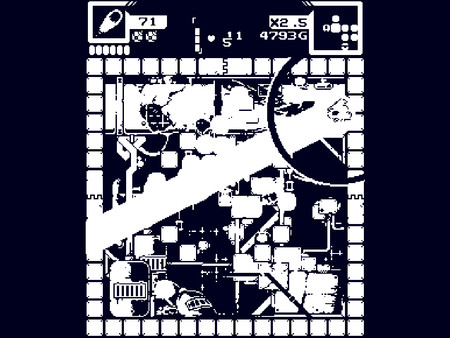 New weapons, decor, alternate playable ships, and hundreds of new rooms
This update adds a ton of new content into the game alongside with the new floor and hard mode. There are new weapons like the Pulsar (a mid-range rapid-fire weapon), the Razor (a slow-firing but powerful weapon that acts like a boomerang by default), and a good old-fashioned railgun.
Each of these weapons has advantages and disadvantages that make them more suited to certain situations than others — which adds a fresh feel to the combat.
There are also new decors for the lobby that the player can change as they see fit — including new banners, pictures and floor mats.
The pet ghost that you obtain as a decoration for the lobby now can have hats placed on it. These hats are found while playing the game and are obtained by defeating enemy ghosts wearing all kinds of hats. Once obtained, the player can change the pet ghost's appearance as they please.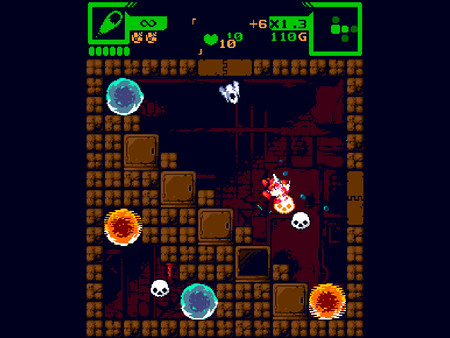 Along with all of that, there are new playable ships to unlock, hundreds of new rooms, secret areas to find and explore, and much more. Despite spending a considerable amount of time with the new content, I am still uncovering new content all the time — resulting in each and every playthrough feeling fresh and unique. You truly never know how each playthrough is going to play out.
One of the best roguelikes of 2017 just got better
Monolith was a big surprise when I first played it, given how well it combined the roguelike design of The Binding of Isaac with a shoot-em-up style of gameplay.
The "After the End" update fleshes out this already great game and gives it a more rounded-out feeling. While it doesn't offer hundreds upon hundreds of hours of gameplay like The Binding of Isaac, it definitely makes it feel a whole lot more complete, than it initially did. All the new content, along with gameplay tweaks here and there, really has made one of the best roguelikes of 2017 a whole lot better.
About the author